Tutti gli appassionati di moto almeno una volta nella vita hanno sognato di fare un bel viaggio in moto alla scoperta di nuovi paesaggi, un viaggio da vero biker.
Quello che ha fatto Nicoletti è un vero e proprio viaggio sul tetto del mondo, sei Paesi, cinquemila chilometri, una babele di lingue, culture, religioni millenarie, scoperti on the road, a cavallo di una motocicletta. Un'esperienza unica, a tratti complessa, ma impagabile e lontana dagli echi delle guerre, che trasforma il motociclista, chilometro dopo chilometro, in un moderno cavaliere di ventura, che gira il mondo inseguendo i suoi sogni oltre la linea dell'orizzonte. E, come tale, viene accolto: con benevolenza, ammirazione e, talvolta, un pizzico di perplessità. Le tappe sono state: dall'Uzbekistan, con le leggendarie cupole turchesi di Samarcanda e Bukhara, al remoto Tagikistan. Dal verde Kirghizistan alla Cina turcomanna, dalla Hunza Valleydel Pakistan alle mistiche vette del Ladakh, fino a scendere nella brulicante pianura indiana e terminare la fantastica galoppata a Delhi.
In sella alla sua mitica Dyna color militare e inserti arancio, colori storici Harley, tra mille avventure e interventi sulla sua mitica e fedele compagna di viaggio ha fatto un viaggio che tutti noi invidiamo…
English version: All motorcycle enthusiasts at least once in a lifetime dream to make a nice bike ride to discover new landscapes, a trip from real biker. What he did Nicoletti is a real trip on the roof of the world, the six countries, five thousand kilometers, a babel of languages, cultures, religions millennia, discovered on the road, riding on a motorcycle. A unique experience, sometimes complex, but priceless and distant echoes of the wars, which turns the motorcyclist, kilometer after kilometer, in a modern knight of fortune, who travels the world in pursuit of his dreams over the horizon. And, as such, is welcomed: with benevolence, admiration, and sometimes a hint of puzzlement. The stages were: Uzbekistan, with the legendary turquoise domes of Samarkand and Bukhara, the remote Tajikistan. Green Kyrgyzstan to China Turkoman, the Hunza Valleydel Pakistan to the mystical heights of Ladakh, to descend into the Indian plains teeming and end the fantastic gallop in Delhi. Riding his legendary Dyna-colored military and orange inserts, historic colors Harley made a trip that we all envy.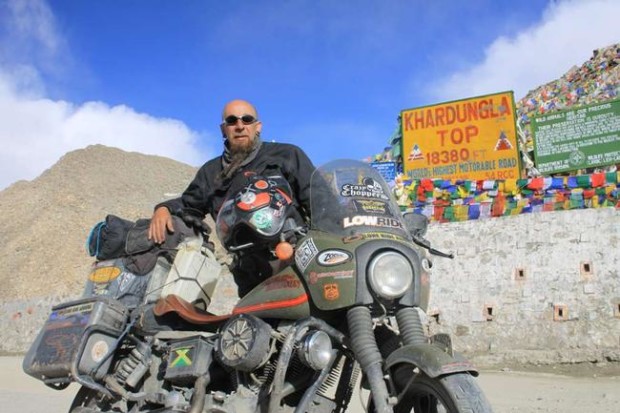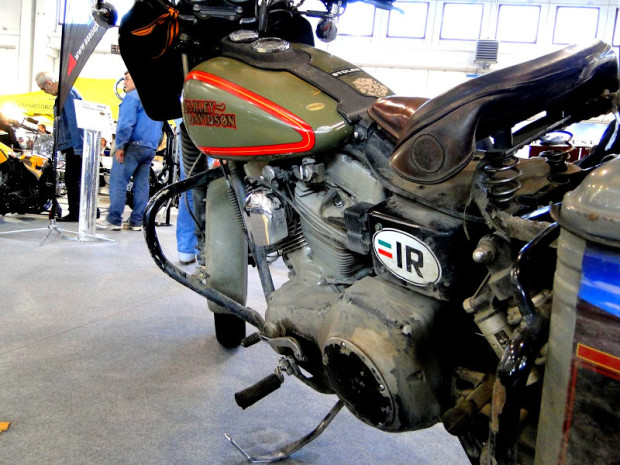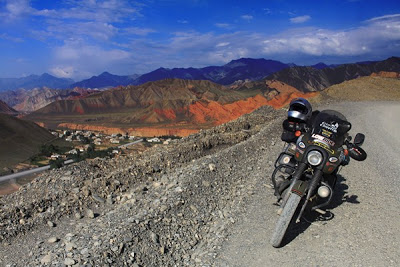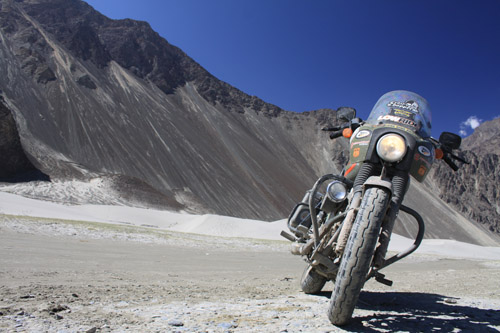 Blog Foto Harley Davidson Danilo Nicoletti, Dyna, viaggio moto