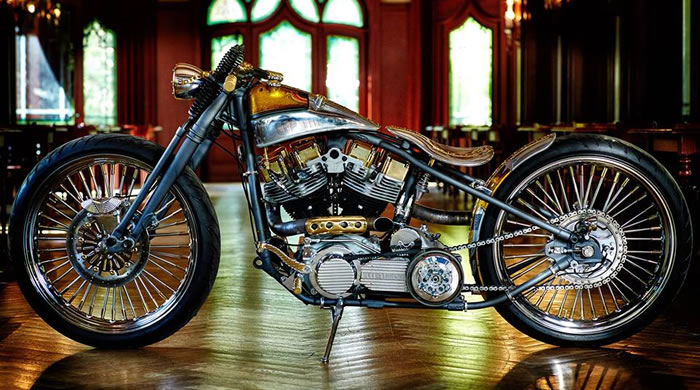 Ci sono moto che sono nate per essere usate e strausate in ogni condizione e sono belle proprio per quello oltre che esteticamente, e ci sono moto che ugualmente belle sono nate per essere oltre che usate con cura anche messe tranquillamente in salotto o in una stanza di casa per ammirarle in ogno momento della giornata.
Questa special realizzata da Müller Motorcycle AG fa parte di questa seconda categoria, un lavoro su base Shovelhead e telaio rigido wishbone, tutto il resto è stato realizzato a mano dalle viti in su, un lavoro incredibile di 8 mesi.
Che ha prodotto questo splendido risultato di meccanica e passione, cerchi splendidi a raggi maggiorati, guardate solo il kick start per rendersi conto del lavoro fatto e della cura dei dettagli, un capolavoro…
English version: There are bikes that are born to be used in all conditions and they are beautiful because of it as well as aesthetically, and there are equally beautiful bikes that are born to be well used with care also quietly placed in the living room or in a room of house to admire you in any moment of the day. This special made by Müller Motorcycle AG is part of the second category, a work on the basis Shovelhead and wishbone rigid frame, everything else has been handmade by screws up, an incredible job of 8 months. That produced this magnificent result of mechanical and passion, looking splendid in oversized spokes, just look at the kick start to realize the work done and the attention to detail, a masterpiece.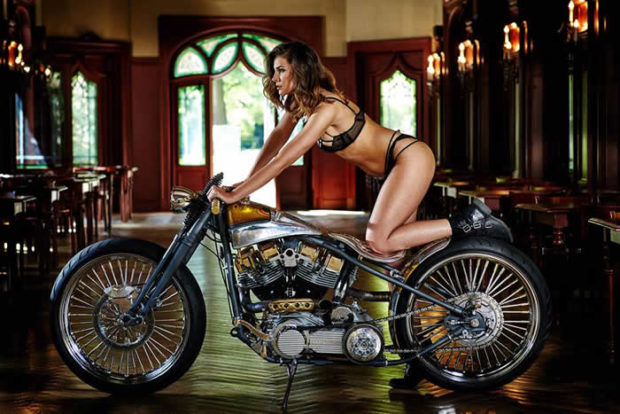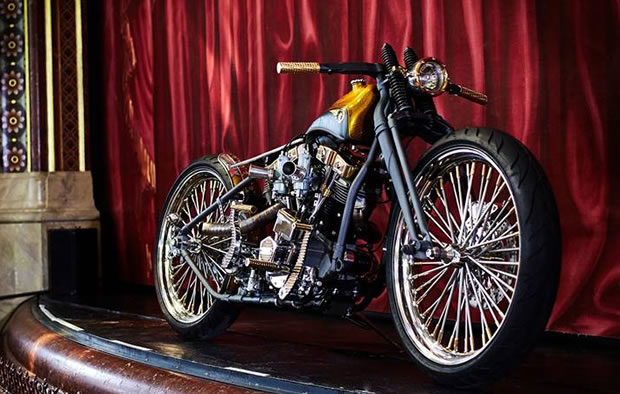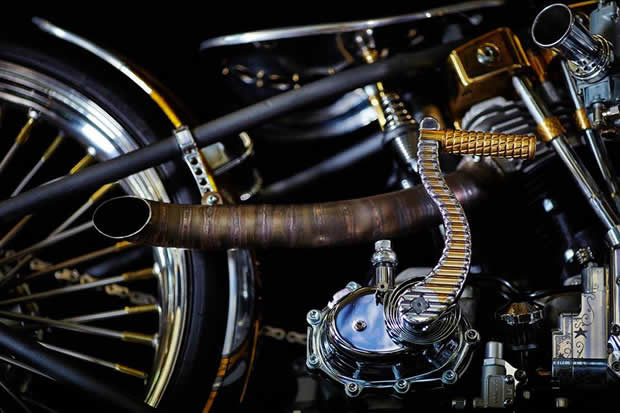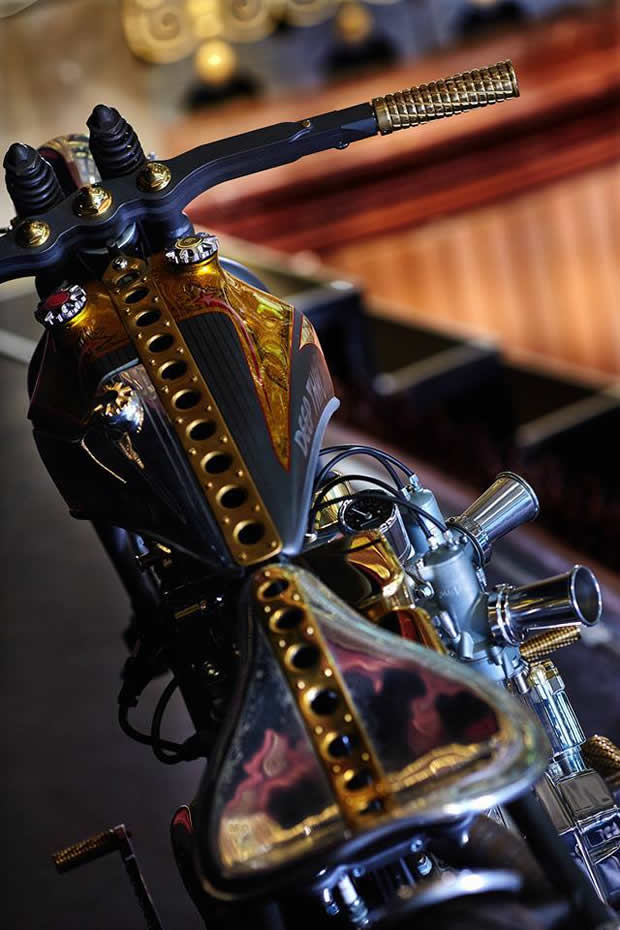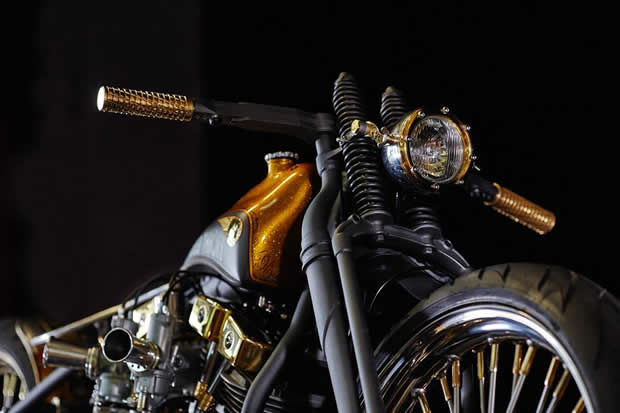 Blog Bobber Foto Freestyle Kustom Kulture Mondo Kustom Moto Special Moto Blog, Müller Motorcycle AG, shovelhead, special motorcycle, wishbone