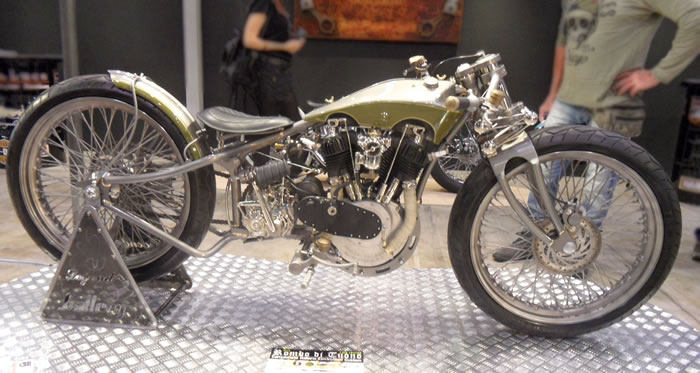 Gran bell'evento il Rombo di Tuono 2016, ogni edizione è sempre più curata e con partecipanti di livello.
Questa edizione ho ammirato special di livello e tra queste è stata eletta la sua reginetta, il Best in Show ed è questa splendida Harley Davidson Model J del 1918 realizzata da cima a fondo da Mirko Perugini di Gallery Motorcycles, classe, eleganza ed esperienza sono ben visibili in ogni dettaglio di questa special che ho ammirato con calma e interesse.
Moto completamente ricostruita e rivisitata da Mirko in modo fantastico, i dettagli sono curati al massimo, partendo dal motore (un 1.000cc originale HD) con frizione e cambio tutto il resto è stato creato appositamente in mesi di lavoro sodo, sere comprese. Classe, estro e 2 grandi ruote da 23″.
English version: Great nice event the Thunderclap 2016, each edition is always more accurate and with level participants. This year I admired special level and among these was elected its queen, the Best in Show and is this wonderful Harley Davidson Model J 1918 made from top to bottom by Mirko Perugini Gallery Motorcycles, class, elegance and expertise are well visible in every detail of this special that I have admired your time and interest. completely rebuilt motorcycles and revisited by Mirko so fantastic, the details are taken care of at the most, starting from the engine (an original 1.000cc HD) with clutch and gearbox everything else has been specifically designed in months of hard work, including evenings. Class, flair and 2 large wheels from 23 ".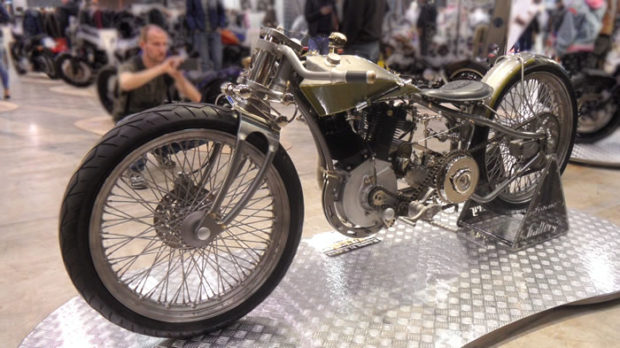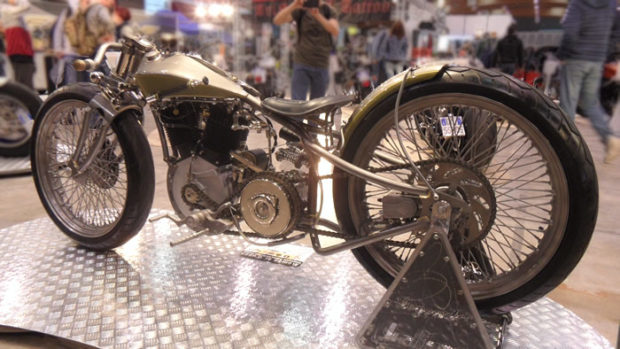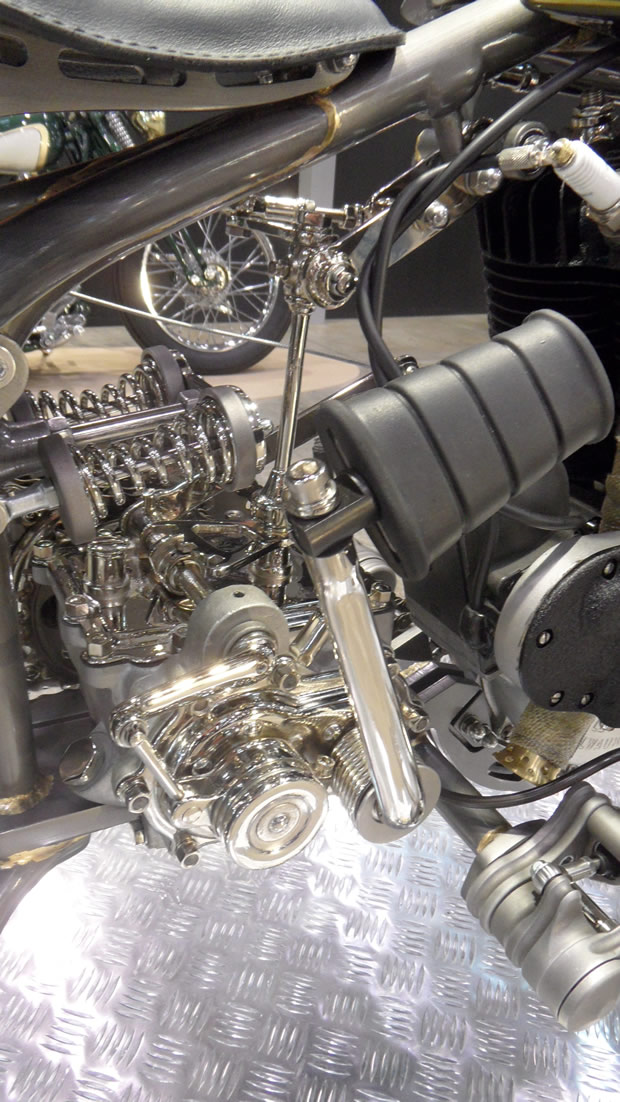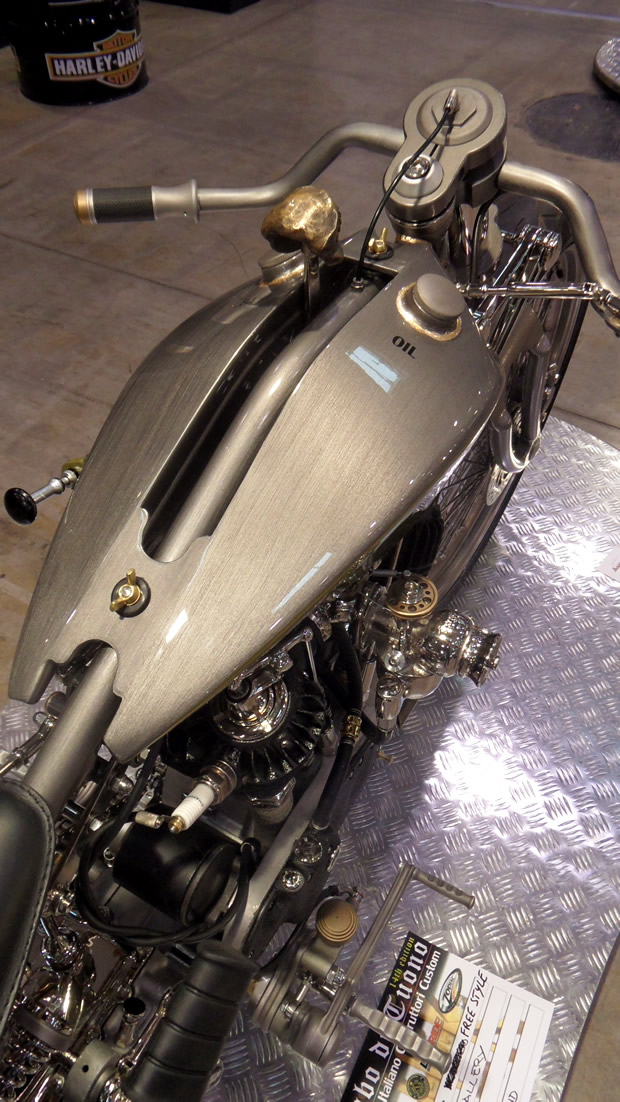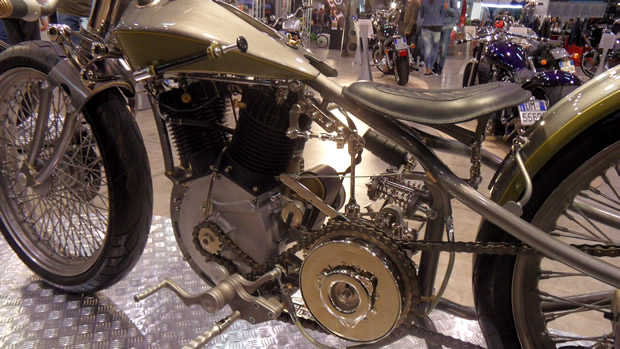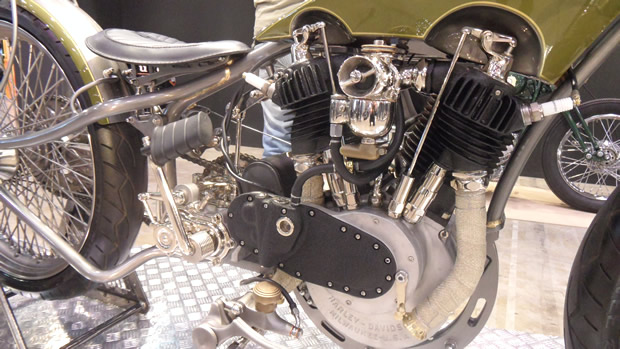 Blog Bobber Digger Freestyle Harley Davidson Kustom Kulture Mondo Kustom Moto Prima pagina Special best in show, Gallery Motorcycles, Harley Davidson Model J, Model J, Moto Blog