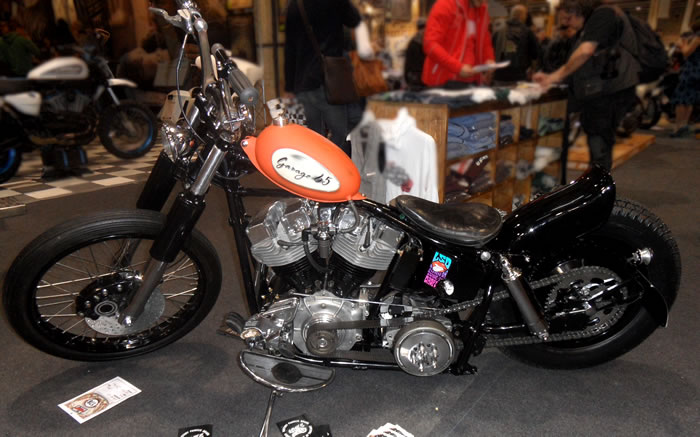 Ragazzi eccovi uno ShovelHead by Garage65 che ho incontrato tempo fa al Motor Bike Expo, completamente trasformata dalla versione originale.
Thug style, molto minimal, con un parafango a unghia nel posteriore e gomma old style. Un kustom bike che mi è piaciuta anche se il manubrio così avanzato non mi entusiasma anche se si usa così ultimamente.
Il serbatoio a goccia è d'effetto, ma molto minimale che certo non consente molta autonomia con uno shovel al quale dar da bere. Mi piace il kustom style e questo custom dei ragazzi di Gerage 65 piace ed è molto cool.
English version: Boys here are a ShovelHead by Garage65 that I met a long time ago at the Motor Bike Expo, completely transformed from the original version. Thug style, very minimal, with a nail fender in the back and old style rubber. A kustom bike I liked even though the handlebar so advanced does not please me even if it's used so lately. The drop tank is effective but very minimal that certainly does not allow much autonomy with a shovel to which to drink. I like the kustom style and this custom of the Gerage 65 guys likes and is very cool.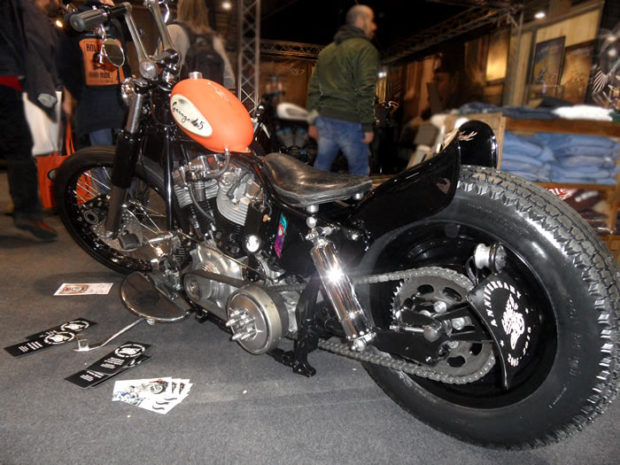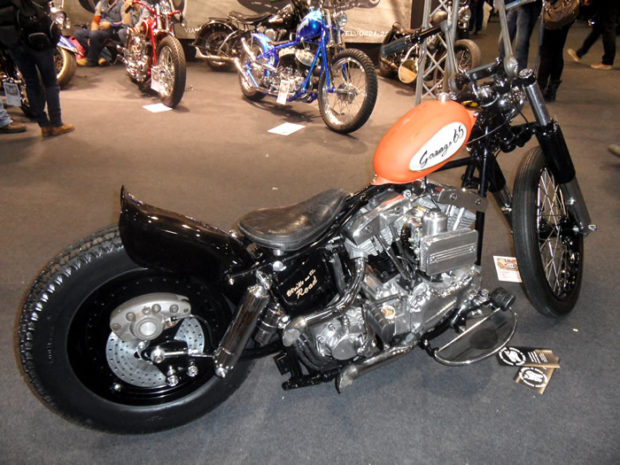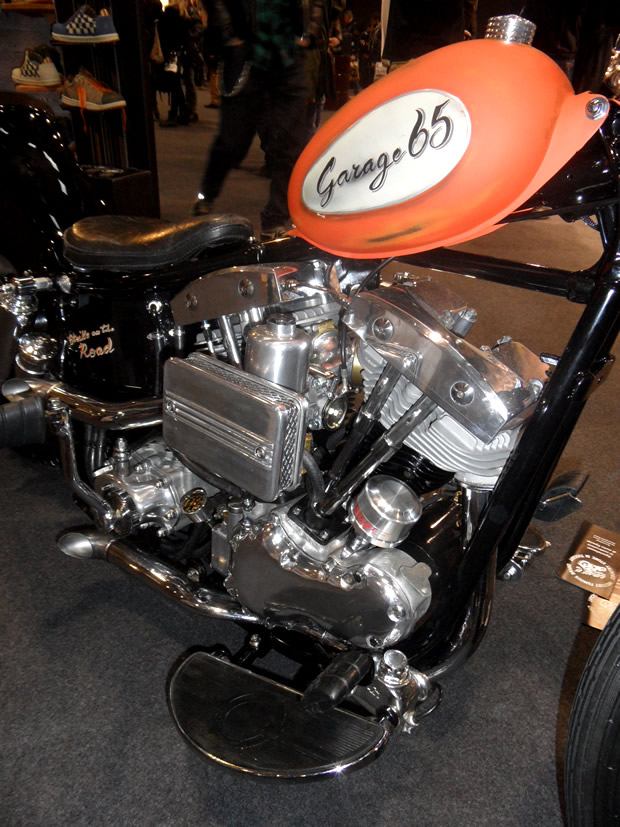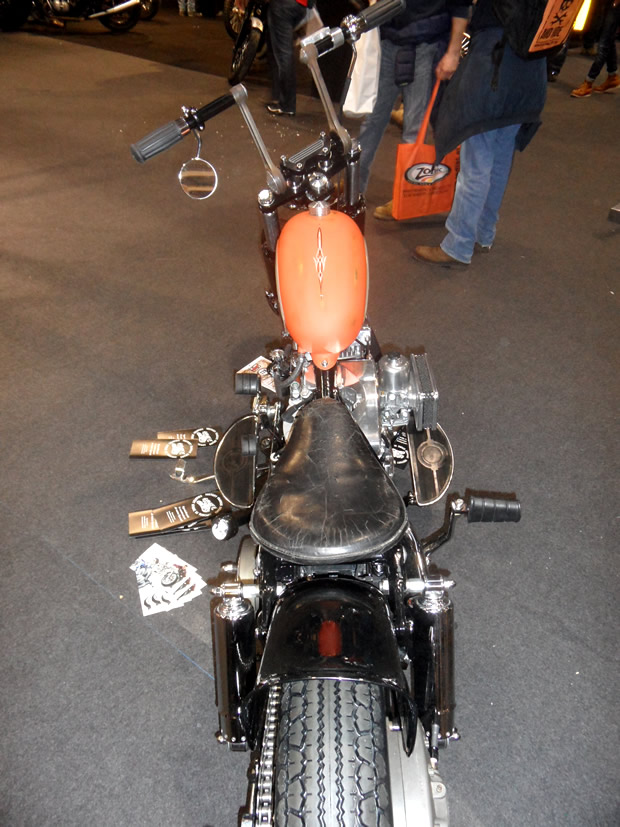 Blog Bobber Harley Davidson Kustom Kulture Mondo Kustom Moto Prima pagina Garage65, shovelhead