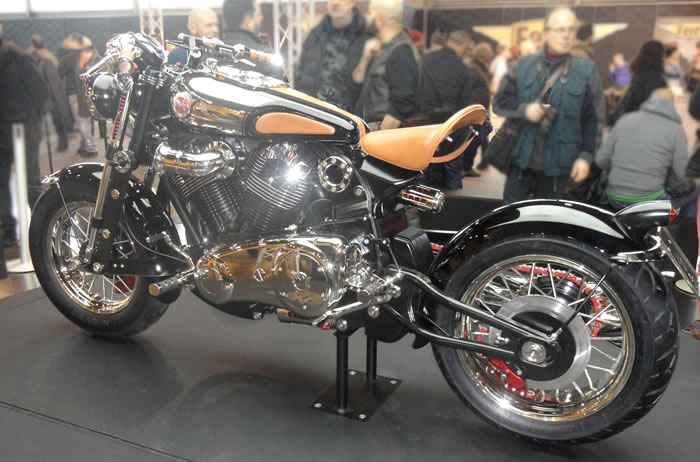 Ragazzi oggi ci vediamo una delle moto storiche Europee la MATCHLESS MODEL X RELOADED, rinata dalle sue ceneri con prepotenza e classe. La Matchless era una delle più antiche case motociclistiche britanniche. La sede della società e il luogo di produzione erano a Plumstead praticamente a Londra.
L'azienda fu attiva tra il 1899 e il 1966, quando la produzione di motociclette con questo marchio venne purtroppo interrotta. Già nel 1899 veniva realizzata la prima Matchless, prima delle Harley in USA, poi nel 1901 iniò la produzione vera e propria. Dopo la chiusura nel 66, finalmente nel 1987 Les Harris conosciuto per la produzione su licenza della Triumph Bonneville fece rinascere il marchio Matchless.
Qui vediamo la Model X reloded, rivisitazione moderna della Model X del 1929, del tutto innovativa e realizzata con materiali di pregio, Motore di progettazione Matchless su meccanica S&S. Bicilindrico a V di 56,25° di 1916 cc, purtroppo è a iniezione, con cambio separato a sei marce, trasmissione primaria: catena e trasmissione secondaria: catena, telaio a struttura semi lamellare con serbatoio olio integrato, freni discacciati a 12 pistoncini sul davanti, e a 6 pistoncini dietro, gomme 130 sull'anteriore e 200 posteriore. Una moto speciale che sicuramente pochi potranno permettersi visto il prezzo.
English version: Today we see one of Europe's oldest motorcycles the MATCHLESS MODEL X RELOADED, reborn from its ashes with bullying and class. Matchless was one of Britain's oldest motorcycle racing cars. The company's headquarters and production site were in Plumstead practically in London. The company was active between 1899 and 1966, when the production of motorcycles with this brand was unfortunately interrupted. Already in 1899, the first Matchless was made, before Harley in the USA, then in 1901 he started the actual production. After closing in 66, finally in 1987 Les Harris, known for its licensed production of Triumph Bonneville, recreated the Matchless brand. Here we see the Model X reloded, modern modernization of Model X of 1929, completely innovative and made with precious materials, Matchless design engine on S & S mechanics. V-belt of 56,25 ° 1916 cc, unfortunately it is injection-molded, with six-speed separate transmission, primary transmission: chain and secondary transmission: chain, frame with semi-lamellar structure with integrated oil tank, 12-piston disc brakes on Front, and 6 pins behind, tires 130 on the front and rear 200. A special bike that certainly few can afford seeing the price.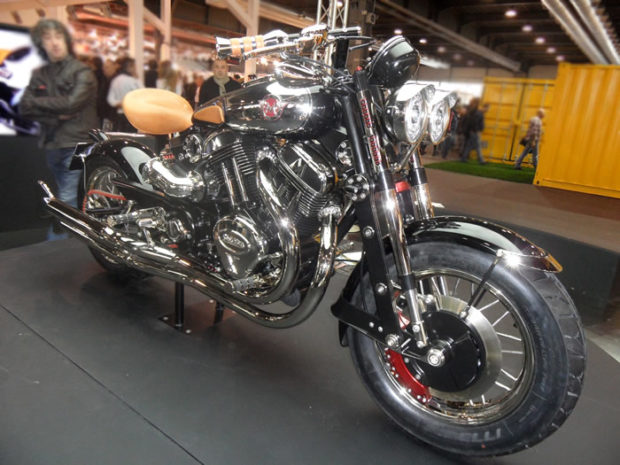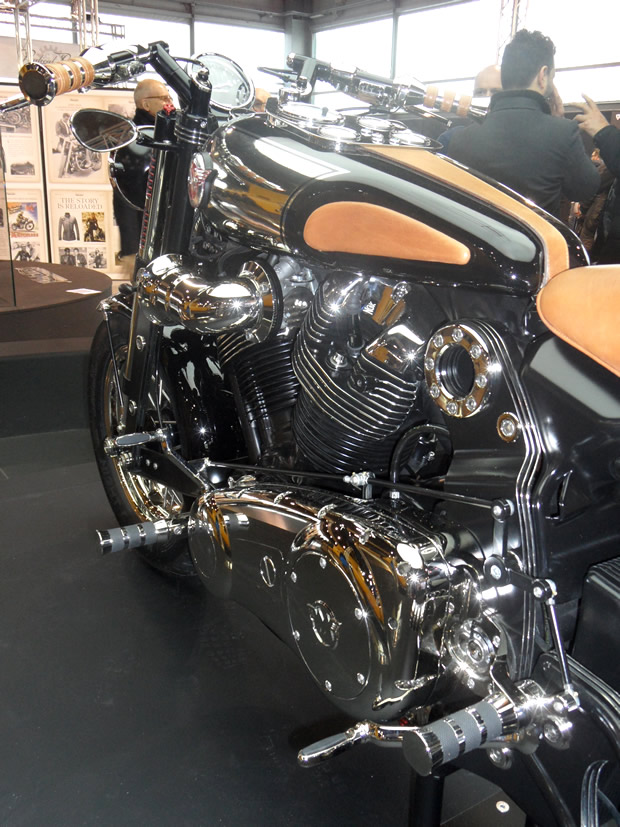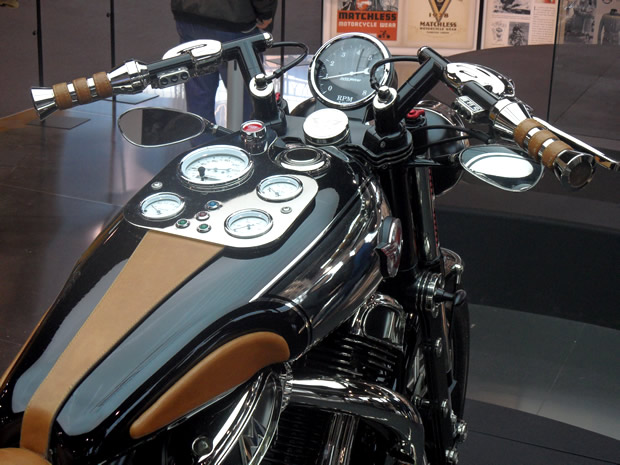 Blog Dragster Moto Prima pagina Special Matchless, MODEL X RELOADED