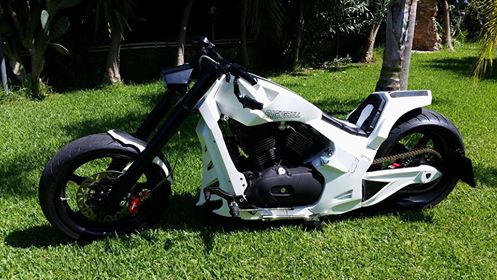 Questa special e la sua gemella l'ho vista a Verona al Motor Bike Expò un paio d'anni fa quado attirò subito la mia attenzione e curiosità, soprattutto perchè non avevo mai visto una custom marchiato Lamborghini.
In realtà questa non è una Lamborghini originale ma di fatto in origine era una Kawasaki VN 800 Classic del 1996 appartenente al nostro amico Tony, e ora dopo il gran lavoro è rimasto molto poco della moto originale, praticamente solo il blocco motore. E' stato fatto un gran lavoro dai ragazzi del Custom Style Garage che ha impegnato quasi 1100 ore di lavoro per la progettazione e realizzazione della coppia di special.
Tutti i pezzi acciaio e alluminio sono stati lavorati a mano artigianalmente e progettati per fare omaggio alla mitica Lamborghini Aventador. Linea sportiva, un dragster che colpisce tutti, tanta tecnologia e automatismi che la rendono una special di successo. Uno dei lavori migliori su base Kawasaki.
English version: This special and his twin I saw it in Verona at the Motor Bike Expo a couple of years ago and immediately attracted my attention and curiosity, especially for I had never seen a custom Lamborghini. In reality this is not a Lamborghini but in fact it was originally a Kawasaki vn 800 Classic of 1996 and now there is very little left of the original bike, practically only the engine block. A great deal of work was done by the guys at the Custom Style Garage, who spent almost 1100 hours working on the design and construction of the special couple. All steel and aluminum parts have been handcrafted by hand and designed to pay homage to the legendary Lamborghini Aventador. A sporty line, a dragster that strikes everyone, lots of technology and automatisms that make it a special of success.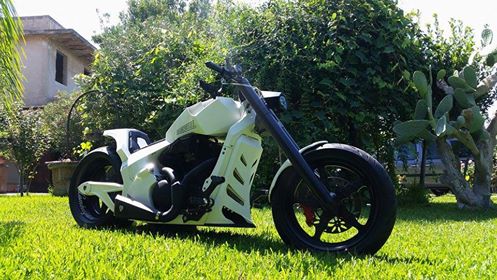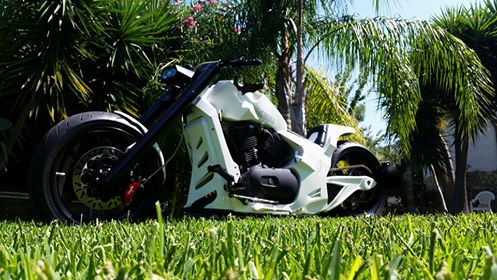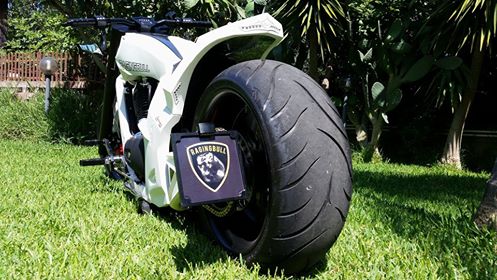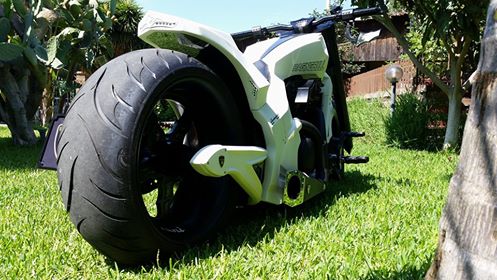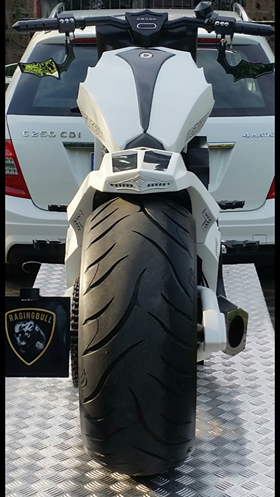 Blog Dragster Foto Mondo Kustom Moto Special Kawasaki vn 800, lamborghini, Lamborghini Aventador, motor bike expò, Racing Bull