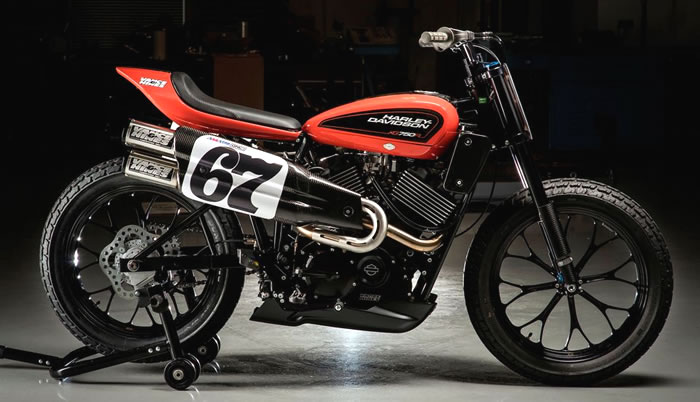 Entra finalmente in azione in una gara ufficiale la Harley Davidson XG750R che vediamo in queste foto. La vedremo impegnata sul circuito AMA Pro Flat Track Springfield Mile in Illinois, realizzata per le gare di flat track. Dalle foto ammetto subito che piace per la sua linea Flat racing, bella.
Il motore bicilindrico deriva dal Revolution X raffreddato ad acqua della Street 750, non è certo una moto per gli appassionati delle linne classiche custom. La nuova XG750R scenderà in pista con il pilota del Team Ufficiale Davis Fisher nella serie AMA Pro Harley-Davidson GNC1 presented by Vance & Hines. Il motore Revolution X da gara e il telaio da corsa per la XG750R sono stati sviluppati in collaborazione conVance & Hines Motorsports. Quest'ultimo è anche il partner di Harley-Davidson e del team Screamin ′Eagle nelle corse di rag racing con le moto V-Rod che hanno vinto otto degli ultimi 12 campionati NHRA Pro Stock.
Al momento rimarrà solo è un mezzo strettamente da gara e non sarà in vendita nei concessiorari Harley, ma immagino che in un futuro non lontano verrà commercializzata, visto anche il successo crescente dei modelli Flat Track.
English version: Finally enters into action in an official race, the Harley Davidson XG750R we see in these photos. Will we see committed on the AMA Pro Flat Track Springfield Mile circuit in Illinois, made for flat track races. From the photos I admit immediately that like it for its Flat racing line, beautiful. The twin-cylinder engine is derived from the water-cooled Revolution X of Street 750, is certainly not a bike for fans of classic linne custom. The new XG750R will race with the pilot of the Official Davis Fisher team in the series AMA Pro Harley-Davidson GNC1 presented by Vance & Hines. Revolution X engine racing and racing frame for XG750R were developed in collaboration conVance & Hines Motorsports. The latter is also the Harley-Davidson partner and team Screamin 'Eagle in rag racing racing with motorcycles V-Rod who have won eight of the last 12 NHRA Pro Stock championships. At the time it will remain only a means strictly on race and will not be sold in concessiorari Harley, but I imagine that in the near future will be marketed, given the growing success of Flat Track models.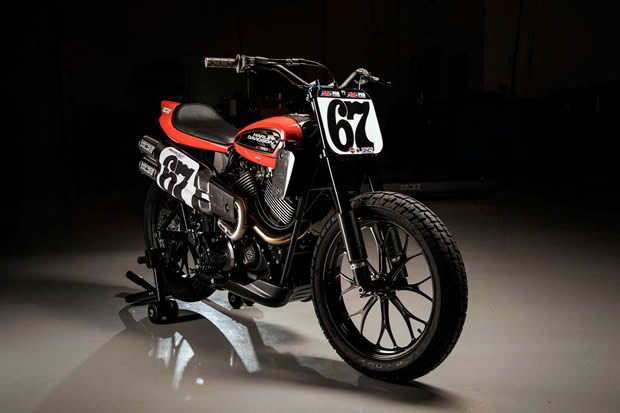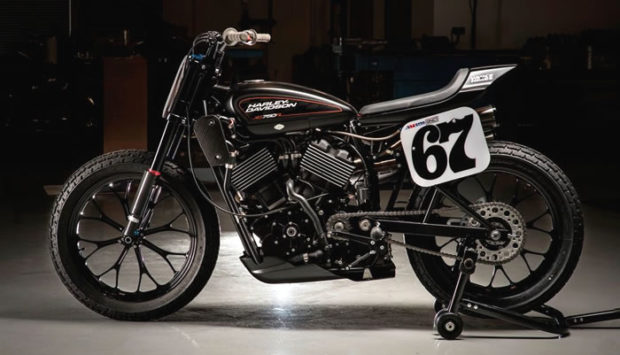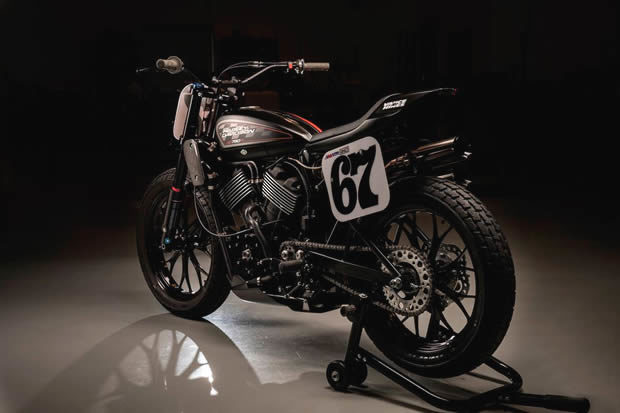 Blog Flat Tracker Foto Harley Davidson Moto Flat Track, Flat Tracker, Harley Davidson, XG750R