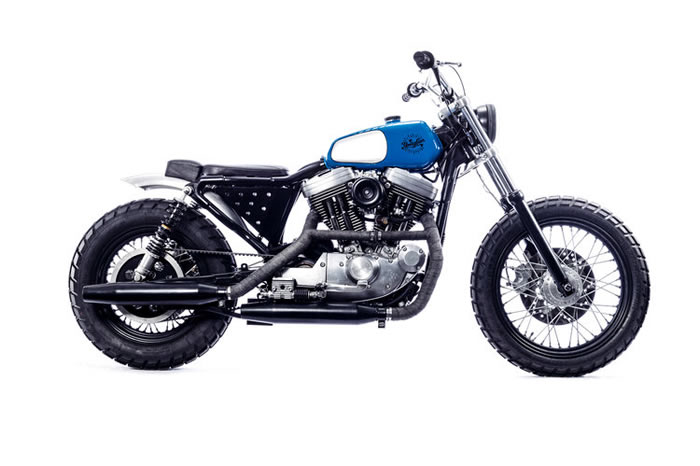 Le Flat Tracker ora vanno per la maggiore le vediamo realizzate un po da tutti i customizer, e in casa Harley ovviamente il modello più gettonato per questo stile sono le Sportster, come questa realizzata dai ragazzi di YOUNG GUNS SPEED SHOP.
Il sig. Ace Cafe Dany Kunz, ha chiesto ai ragazzi di Young Guns di personalizzare al meglio la sua XLH sporty 1200, e loro hanno eseguito la richiesta in modo sublime. Subito l'occhio cade sul bel serbatoio preso dalla Husqvarna CR250, telaio tagliato come vuole lo stile Tracker, ammortizzatori Öhlins un classico, il tutto verniciato alla grande da Atelier zweilicht.
Anche lato motore è stato dato un tocco in più con il carburatore Mikuni e nuovo albero a camme per dare più velocità al mezzo. Il risultato è ottimo e Dany ha apprezzato molto il lavoro delle giovani pistole!
English version: The Flat Tracker now are all the rage we see some realized by all the customizer, and Harley home obviously the most popular model for this style are the Sportster, such as this one created by the youths of YOUNG GUNS SPEED SHOP. Mr. Ace Cafe Dany Kunz, asked the boys to Young Guns to customize the most of its sporty XLH 1200, and they have made the request in a sublime way. Immediately the eye falls on the beautiful reservoir taken from Husqvarna CR250, frame cut as it wants Tracker style, a classic Öhlins shock absorbers, all painted the large Atelier zweilicht. Even the motor side a touch has been given in more with the Mikuni carburetor and new camshaft to give more speed to the medium. The result is excellent and Dany has appreciated the work of the young guns!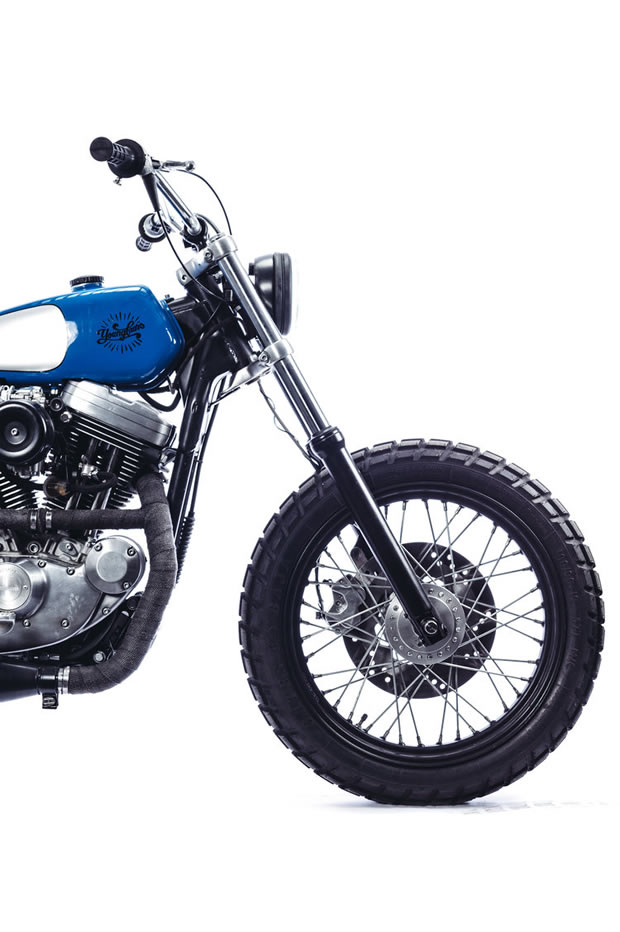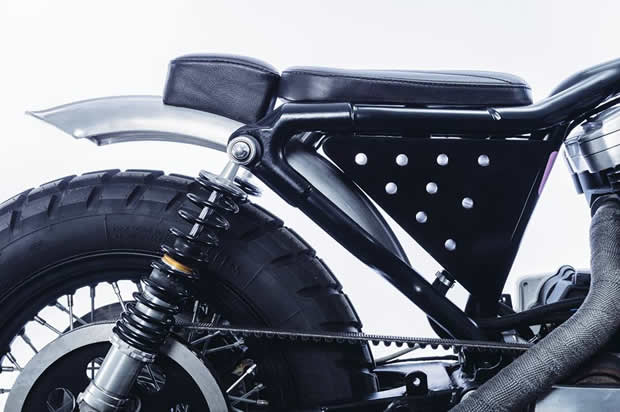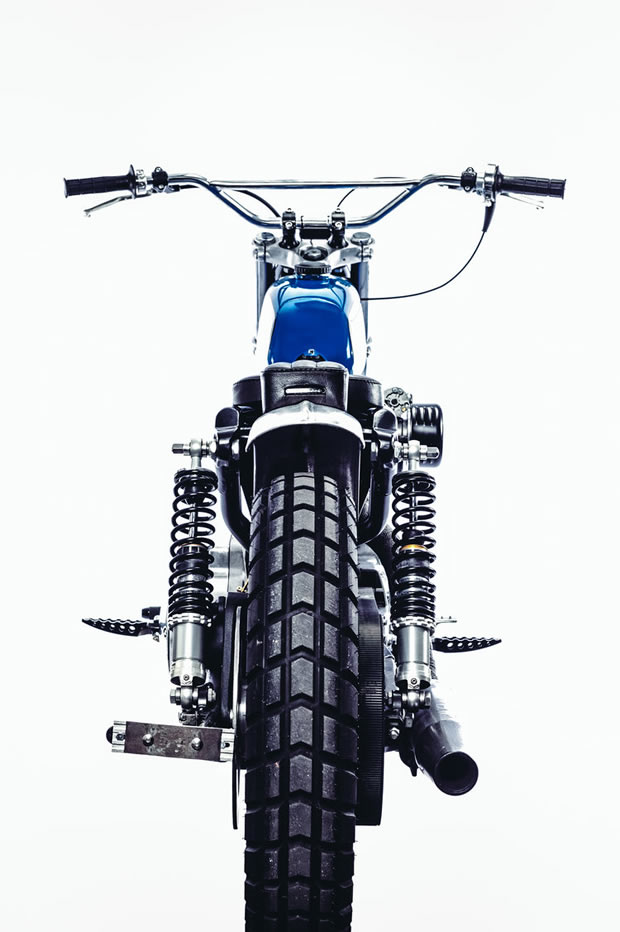 Blog Harley Davidson Kustom Kulture Mondo Kustom Moto Prima pagina Scrambler Tracker Ace Cafe, Atelier zweilicht, Dany Kunz, Husqvarna, YOUNG GUNS SPEED SHOP