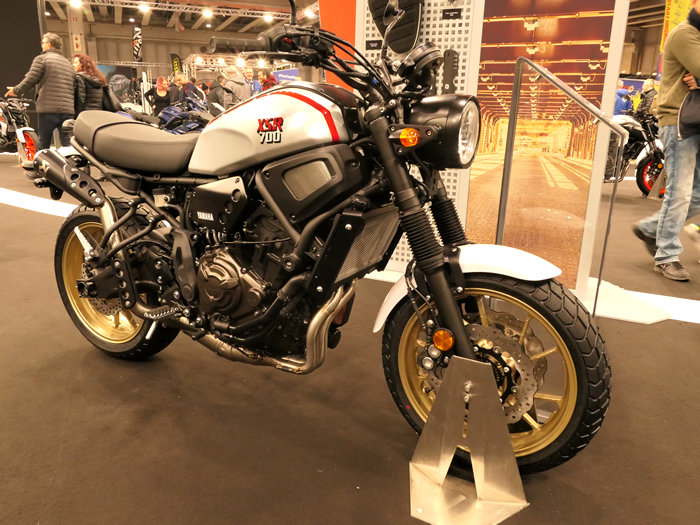 Molto stilosa questa Yamaha XSR 700 qui in versione tributo alla famigerata XT degli anni 70 che fece tanto successo in quel periodo e che ancora oggi vanta molti fans.
Ha vari elementi tecnici di base della Yamaha MT-07 ma per il resto ha una stile tutto suo e materiali superiori, inoltre strizza l'occhio a tutti gli appassionati del mondo custom in quanto vanta una ampio catalogo di pezzi che possono sostituire quelli di serie.
Guardando bene il telaio vediamo che strutturalmente ha la parte posteriore imbullonata e non saldata in modo da rendere possibili interventi radicali con relativa facilità. I dettagli che fanno la differenza sono concentrati nel serbatoio in alluminio, nella sella in pelle vintage e nelle luci, moderne ma con un design vintage. Il motore, bicilindrico in linea e raffreddato a liquido, ha una fasatura a 270° per ottenere un temperamento adeguato all'impostazione della moto in termini di coppia e di suono.
English version: Very stylish this Yamaha XSR 700 here in a tribute version to the notorious XT of the 70s which made so much success in that period and which still boasts many fans today. It has various basic technical elements of the Yamaha MT-07 but otherwise has a style of its own and superior materials, also winks to all fans of the custom world as it boasts a large catalog of parts that can replace the standard ones . Looking closely at the frame we see that structurally it has the rear part bolted and not welded in order to make radical interventions possible with relative ease. The details that make the difference are concentrated in the aluminum tank, in the vintage leather saddle and in the lights, modern but with a vintage design. The twin-cylinder in-line, liquid-cooled engine has a 270 ° timing to obtain a temperament suitable for setting the bike in terms of torque and sound.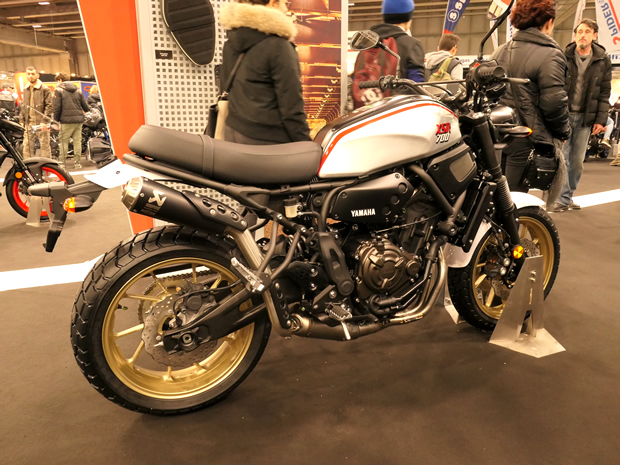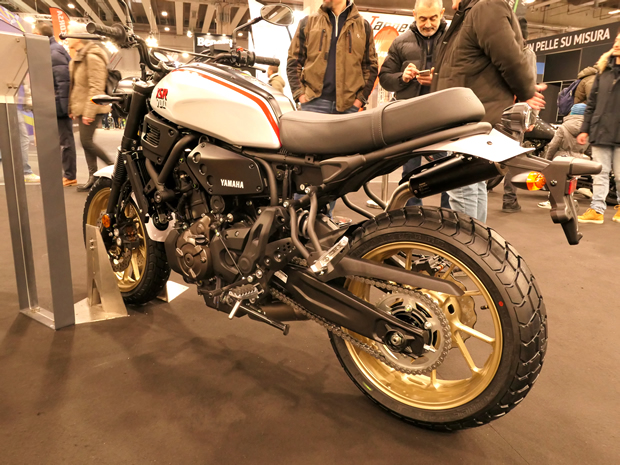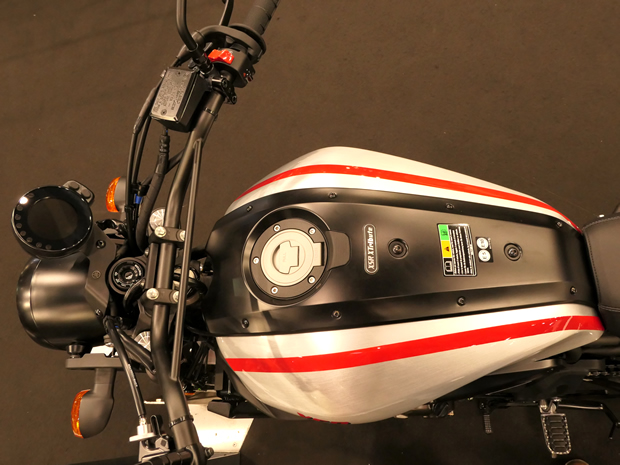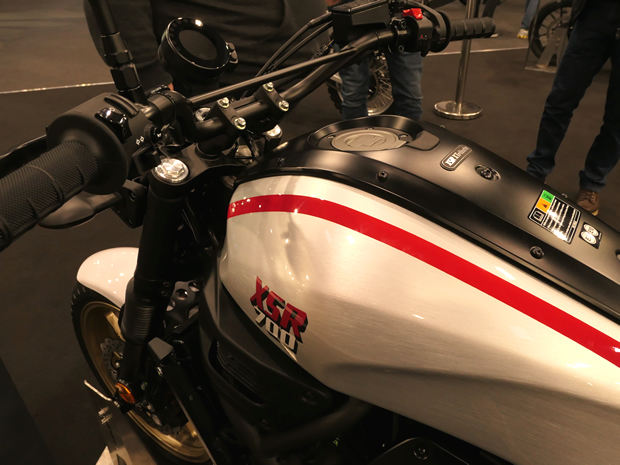 Blog Brat Cafè Racer Flat Tracker Mondo Kustom Moto Prima pagina Yamaha MT-07, XSR 700, XT Tribute, yamaha, Yamaha XT