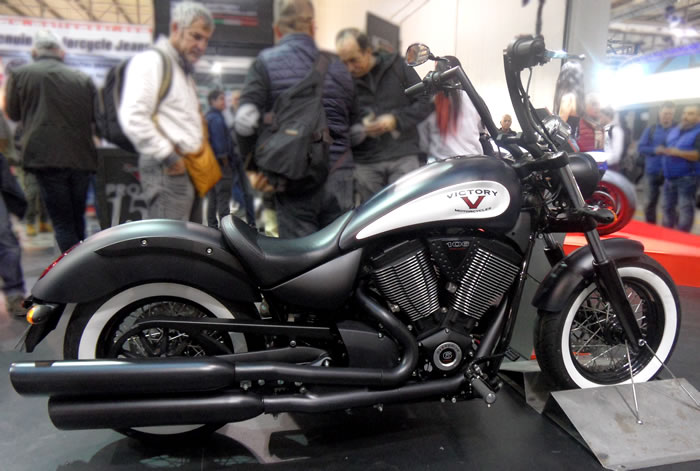 Victory, una marca che vediamo poco in giro sulle nostre strade, ma che da un po di anni produce ottimi modelli custom come questo High Ball che vediamo in questo articolo.
Caratterizzata da un manubrio ape style non molto contenuto su forcella telescopica da 130 mm, e una linea imponente,  con un motore di ben 1730 cc non ha certo nulla da invidiare alle sue dirette rivali, gomma imponente sul frontale di 130 R16 e relativamente contenuta sul retro 140 R16.
La posizione di guida è comoda ma non certo su lunghi viaggi o sullo stretto anche perchè peso ben 300 kg, è una moto per chi vuole farsi notare e avere un  modello che pochi hanno, un modo per uscire dai soliti schemi e marche un modo per farsi riconoscere.
English version: Victory, a brand that we see little around on our roads, but that for some years produces excellent custom models like this High Ball that we see in this article. Characterized by an ape handlebar style not much content of 130 mm telescopic fork, and an impressive line, with an engine of 1730 cc well has certainly nothing to envy to its direct rivals, imposing rubber on the front of R16 130 and relatively small on back R16 140. The driving position is comfortable but not on long trips or on the narrow also because the 300 kg weight, is a bike for those who want to get noticed and to have a model that few have, a way to escape from the usual patterns and brands a way to be recognized.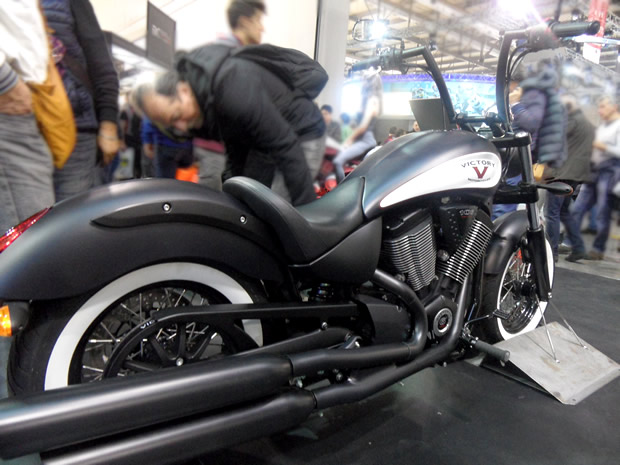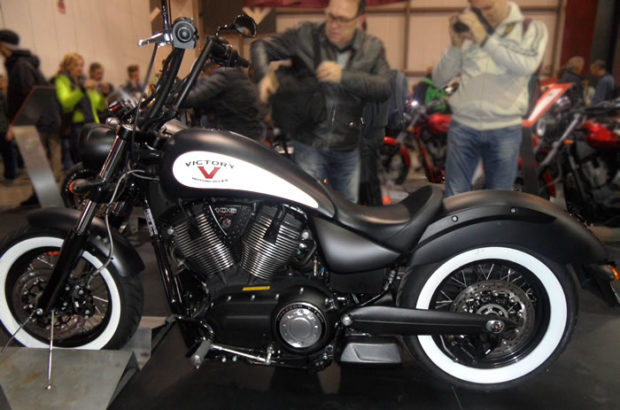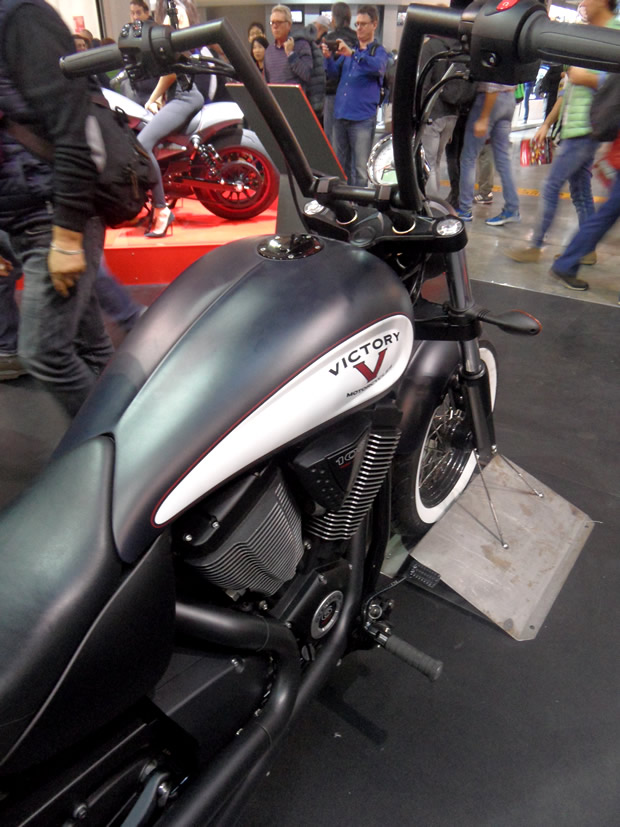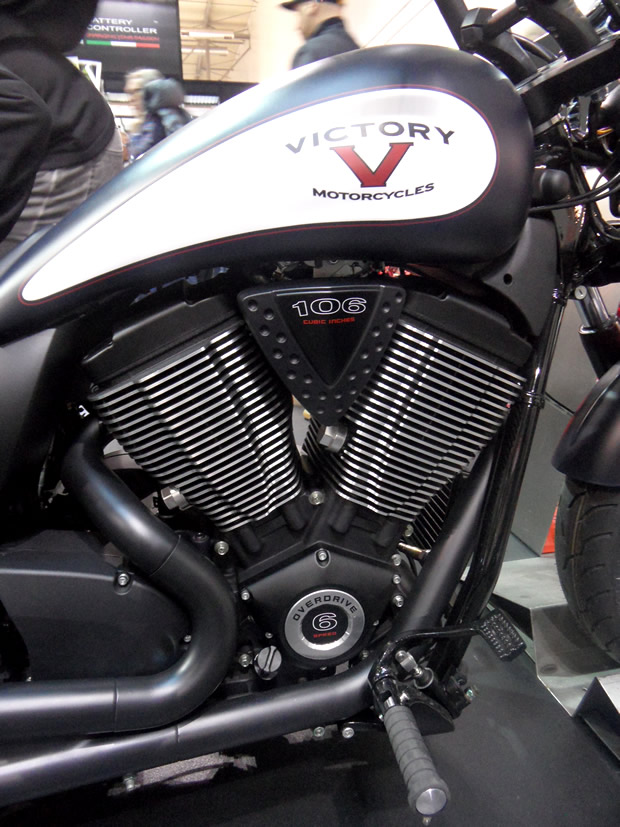 Blog Bobber Chopper Mondo Kustom Moto Prima pagina Victory Ape Hanger, chopper, High Ball 106, Victory