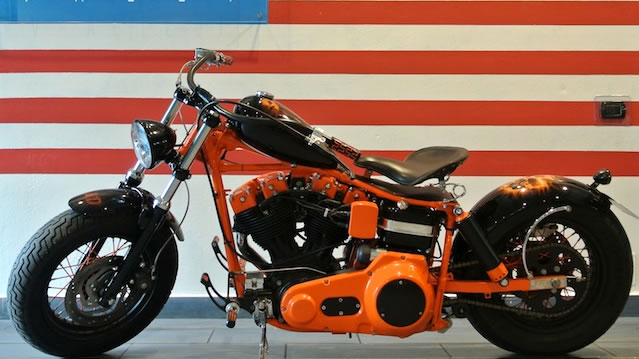 Eccovi una bella e vistosa custom in vendita da Valli Motor chiamata "Taranta" realizzata su base ShovelHead 1200 del 74 ricolorato con il color arancione classico Harley, che la fa da padrone un po ovunque.
La moto è stata completamente rivista sia come estetica che come motore, il telaio posteriore è stato tagliato in modo che il parafango largo è  completamente a vista sul quale è stato ben aerografato un teschio così come sul serbatoio e che raffigurano le vittime sacrificali della misteriora tarantola arancione che si nasconde su un lato del serbatoio e che da il nome a questa special.
Un bobber estremo con una comoda sella vintage a molle e un esagerato beach bar molto largo… Per chi vuole osare!
English version: Here is a beautiful and eye-catching custom for sale by Valli Motor called "Taranta" made on the basis Shovelhead 1200 74 recolored with the orange classic Harley, who is the master a little everywhere. The bike has been completely revised both as aesthetic as a motor, the rear frame has been cut so that the wide fenders is fully exposed on which was a well-airbrushed skull as well as on the tank and depicting the sacrifices of misteriora tarantula orange hiding on the side of the tank and which gives its name to this special. A bobber extreme with a comfortable saddle vintage spring and an exaggerated beach bar very wide … For those who dare!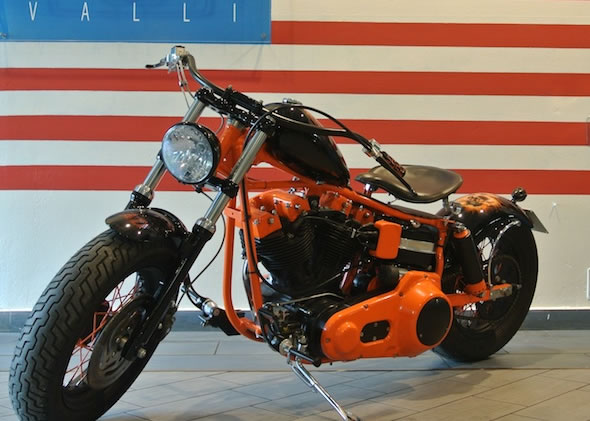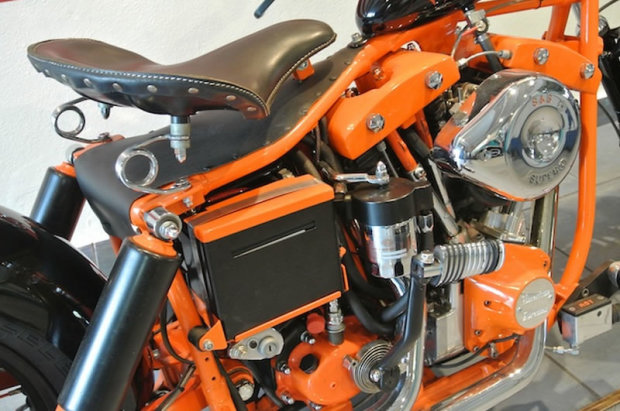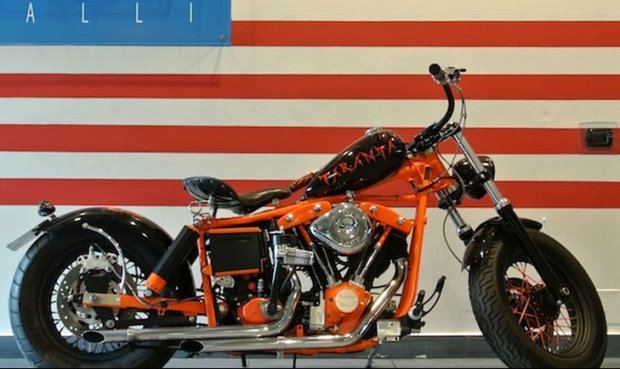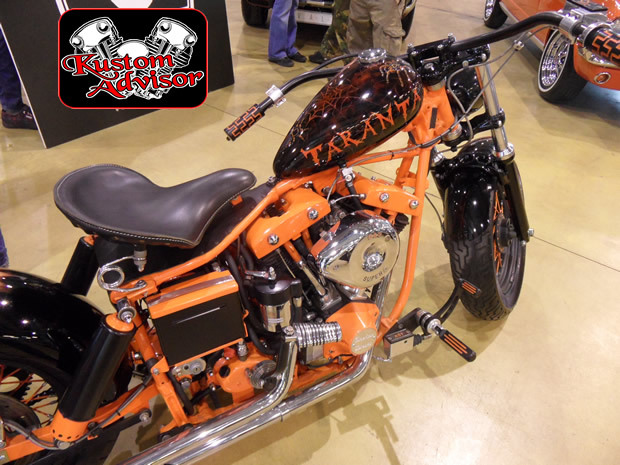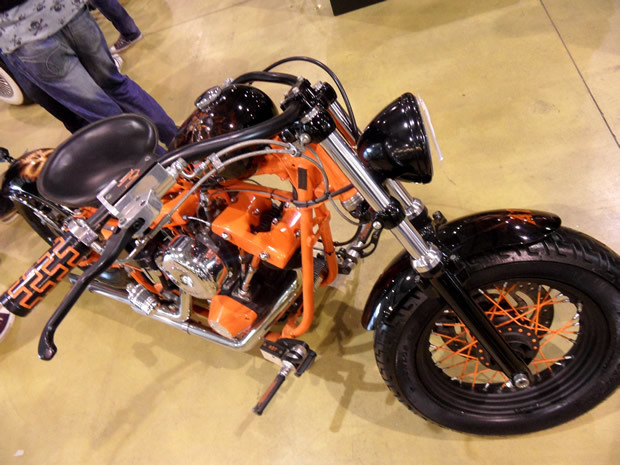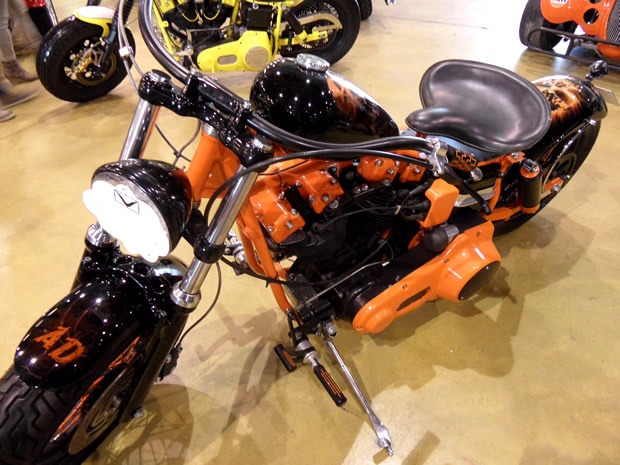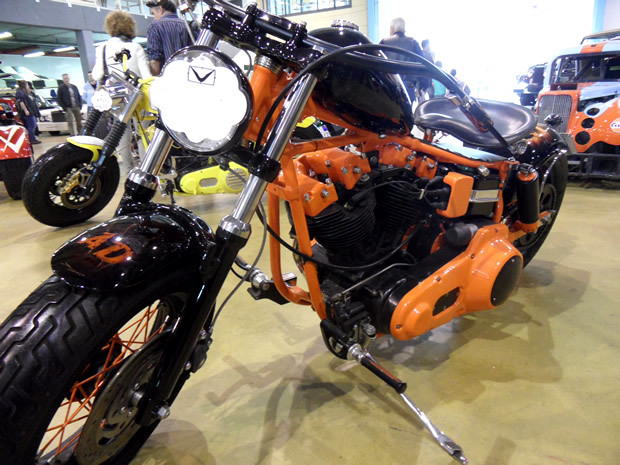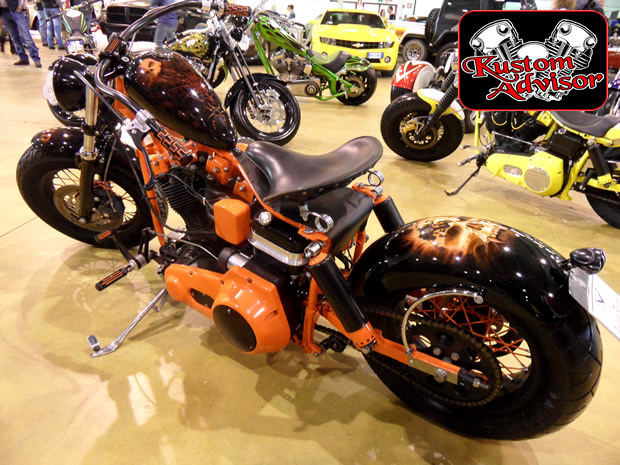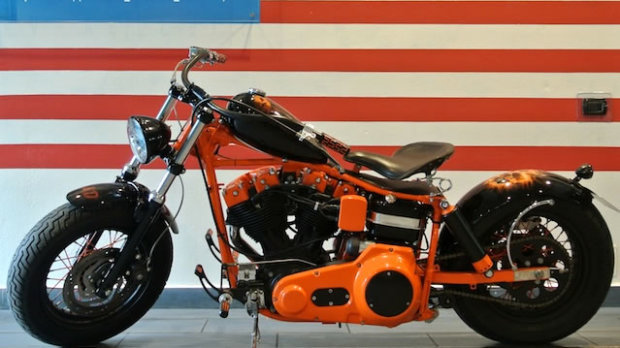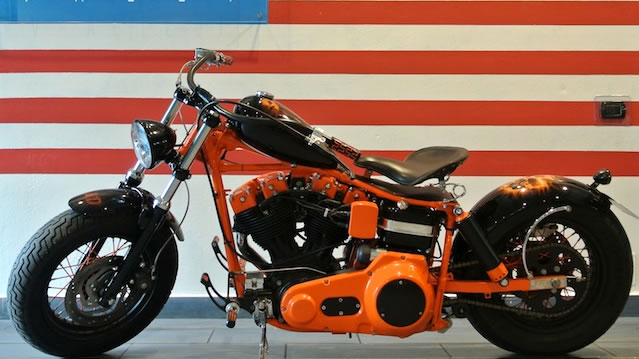 Blog Bobber Harley Davidson Mondo Kustom Moto Prima pagina Special shovelhead 1974, taranta