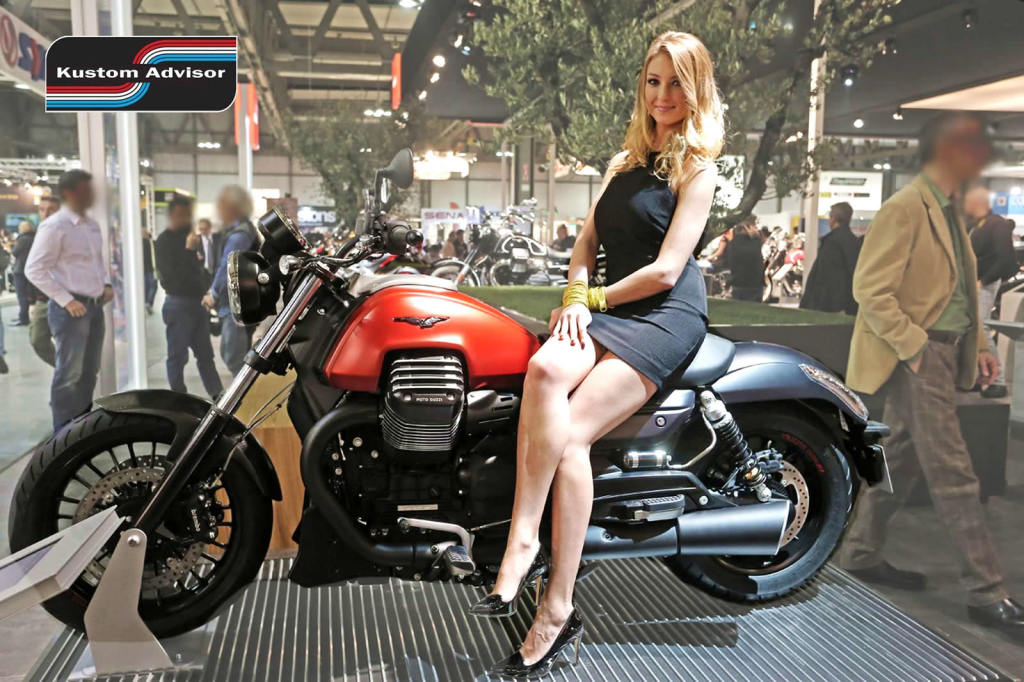 Grandi novità nel 2015 in casa MotoGuzzi è in arrivo la Audace che vedremo nei concessionari da Aprile.
La Audace, è un custom molto muscolosa e aggressiva con la sua livrea completamente nera (solo il serbatoio può essere colorato). Il nero lucido e opaco la fanno da patrone e le cromature sono quasi vietate ma alcuni elementi come i nuovi fianchetti laterali o il parafango anteriore in carbonio contribuiscono a pulire la linea complessiva e dare maggiore visibilità al motore, uno splendido 800 cc. Solo il serbatoio si può scegliere in una colorazione diversa come vediamo dalle foto.
Cambia anche la posizione in sella con le pedane avanzate che costringono ad una seduta più allungata quasi una cruiser come posizione di guida che la rende sicurmente più comoda. Un modello che ha riscosso molto successo fin'ora anche all'EICMA quindi sicuramente ne sentiremo parlare ancora…
 English version: Big news in 2015 is coming home MotoGuzzi the Audace that we will see in dealerships from April.
The Bold is a custom very muscular and aggressive with its fully black (only the tank can be colored). The glossy black and matte the act as patron and chrome are almost banned but some elements such as the new side panels or the carbon fiber front fender help to clean the entire line and give more visibility to the engine, a beautiful 800 cc. Only the tank you can choose a different color as we see from the photos.
It also changes the riding position with forward controls that force to a more elongated sitting almost like a cruiser riding position that makes sicurmente more comfortable. A model that has been very successful so far also EICMA then surely hear more about …