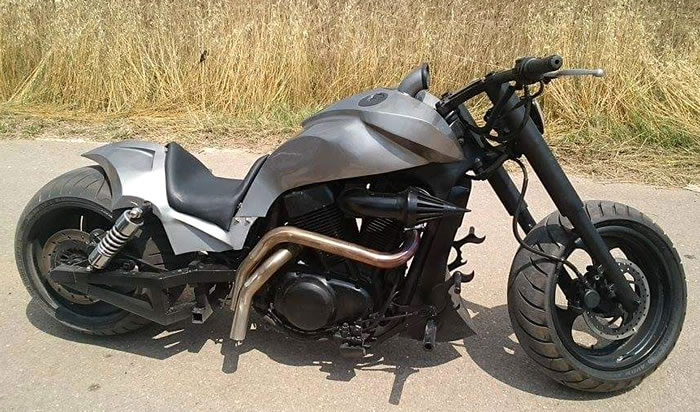 Oggi vediamo una special esagerata che diversamente dai soliti dragster che vediamo in questo blog non è basata su una vRod, ma bensì su una Suzuki VS 1400, una moto che ha fatto la storia della casa giapponese, che vediamo in commercio da molti anni ma mai con una linea così hard.
Come si vede dalle foto è tutta rifatta quasi per intero a parte il motore, il telaio sul retro è fatto con barra quadre (forse non il massimo anche esteticamente) molto largo per accogliere la gomma da 300, anche la forcella è a piastre larghe che abbraccia un pneumatico da 180, esagerata in tutto.
Serbatoio e codino in materiale leggero dalla linea futuristica quasi extra terrestre, così come il fanale anteriore che ricorda un componente spaziale. Una moto che potrebbe fare la comparsa in un film della serie Mad Max. Bel lavoro anche se un po grossolano.
English version: Today we see a special exaggerated which unlike most dragster we see in this blog is not based on a VROD, but rather on a Suzuki VS 1400, a bike that has made the history of the Japanese, we see the market for many years but never with such a hard line. As can be seen from the photos is all redone almost entirely to the engine part, the frame on the back is made with square bar (perhaps not the most aesthetically) very wide to accommodate the rubber 300, also the fork is in wide plates that It embraces a tire 180, exaggerated in all. Tank and tail light material from the futuristic line almost extra terrestrial, as well as the headlight reminiscent of a space component. A bike that could do an extra in a movie Mad Max. Good job though a bit rough.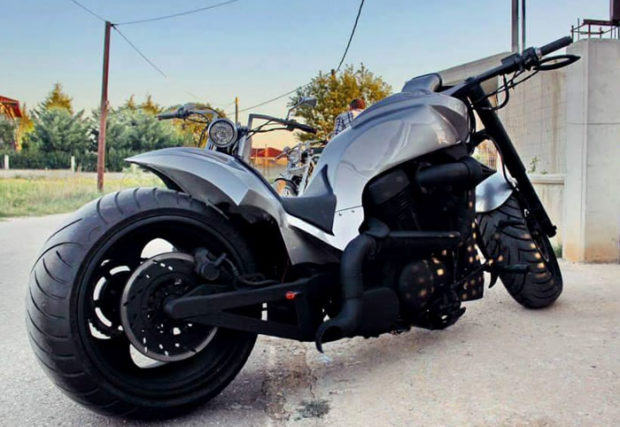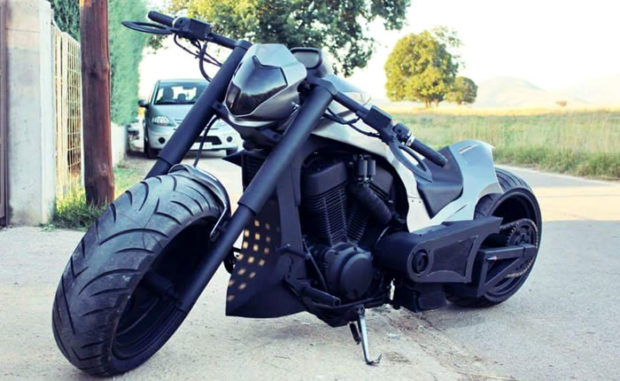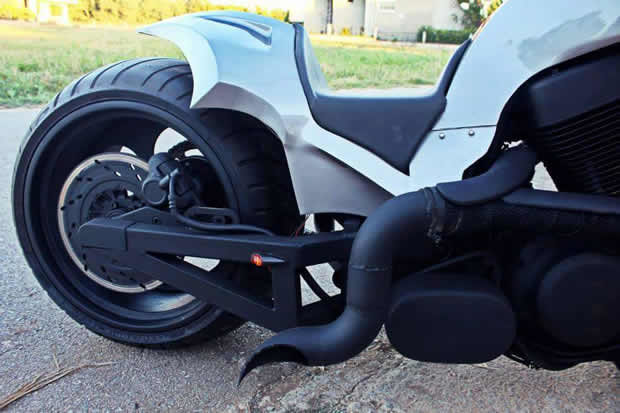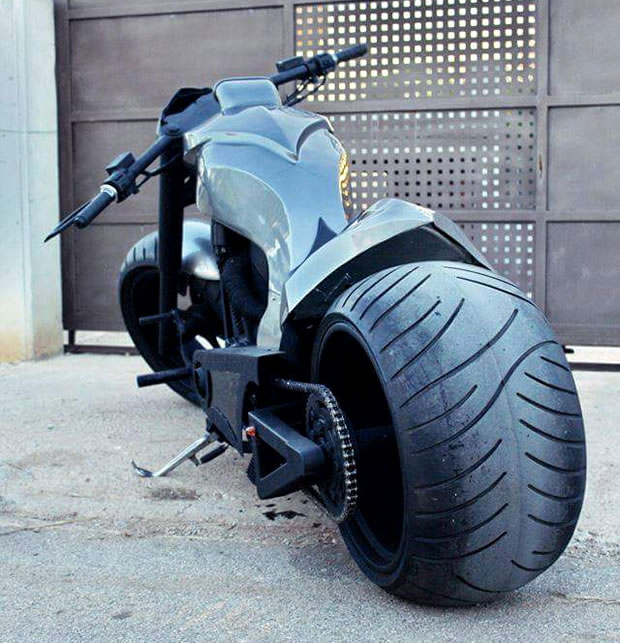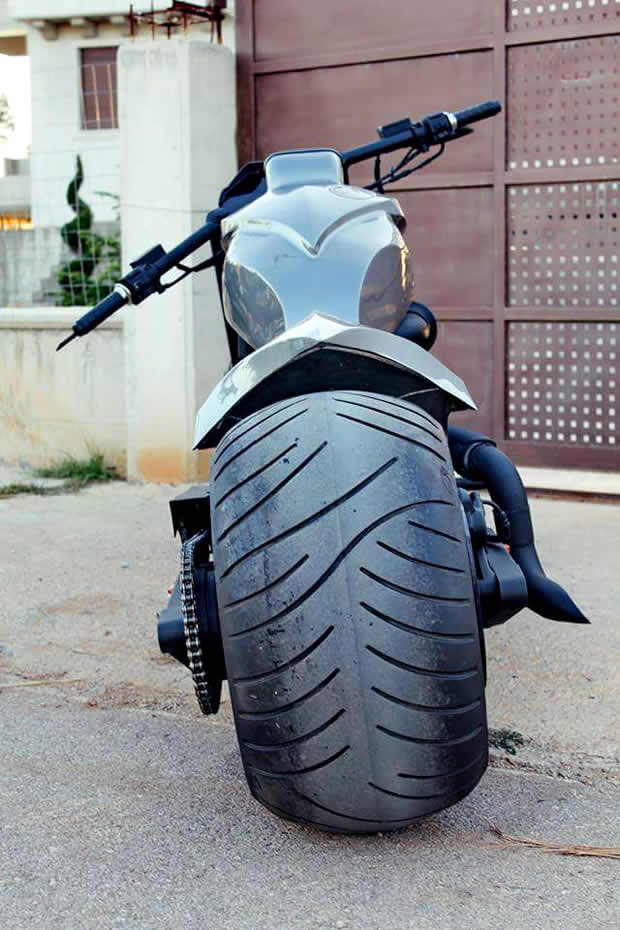 Blog Bobber Dragster Foto Mondo Kustom Moto Special dragster, Suzuki VS 1400