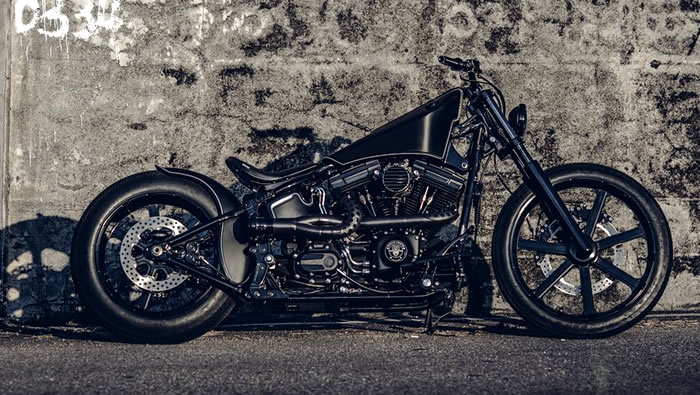 Ragazzi eccoci ad ammirare l'ultima special realizzata da uno dei più famosi ed apprezzati customizer del panorama internazionale mr. Winston Yeh di Rough Crafts e qui vediamo la sua Sterling Musketeer.
Su base Softail come sempre tutto in nero questo Moschettiere di classe si fa apprezzare per la sua linea precisa e curata, geometrie e finiture studiate e minimaliste come spesso ci ha abituato sulle sue special. Molti i pezzi realizzati direttamente e marchiati Rough Crafts, che ovviamente si possono acquistare direttamente sul loro sito o dai rivenditori.
Bella la linea laterale con l'effetto che da il serbatoio alto che prosegue l'inclinazione del telaio fino al riser del manubrio, da precisione. Da notare anche il parafango posteriore speciale, i cerchi e le manopole con comandi minimali che da un effetto di leggerezza e precisione. La sella è la solita già usata su altri modelli, ma sempre molto bella, così come lo scarico Rough Crafts black fantastico.
English version: Boys Here we are to admire the last special made by one of the most famous and appreciated international landscape designer mr. Winston Yeh of Rough Crafts and here we see his Sterling Musketeer. Softail based as always in black this classy Moschettiere is appreciated for its precise and cured line, geometries and finishes studied and minimalist as it has often accustomed to its specials. Many pieces made directly and labeled Rough Crafts, which of course can be purchased directly on their site or by retailers. Beautiful side line with the effect that from the high tank that continues the tilt of the frame up to the handlebar riser, from precision. Also note the special rear fender, circles and knobs with minimal commands, with a lightness and precision effect. The saddle is the usual one used on other models, but always very beautiful, as well as the fantastic Black Rough Crafts exhaust.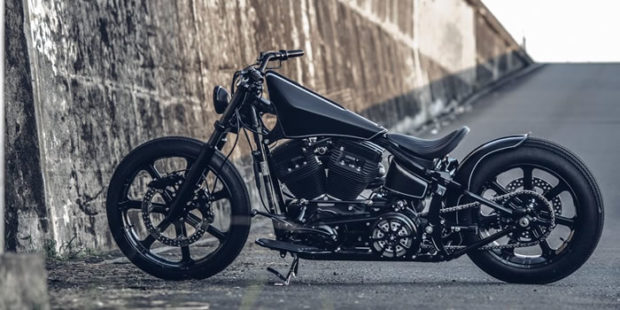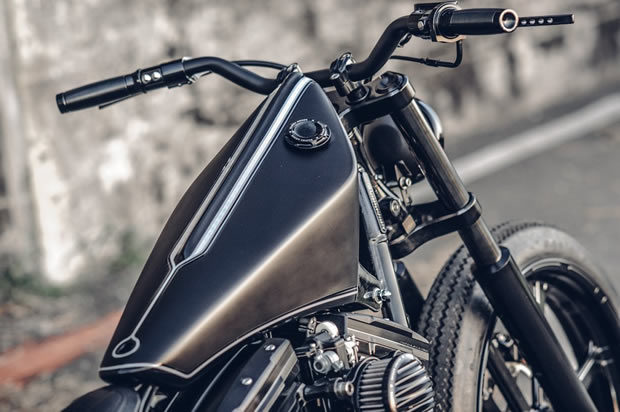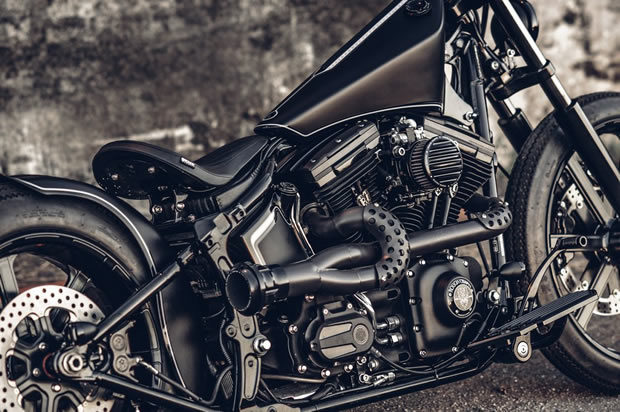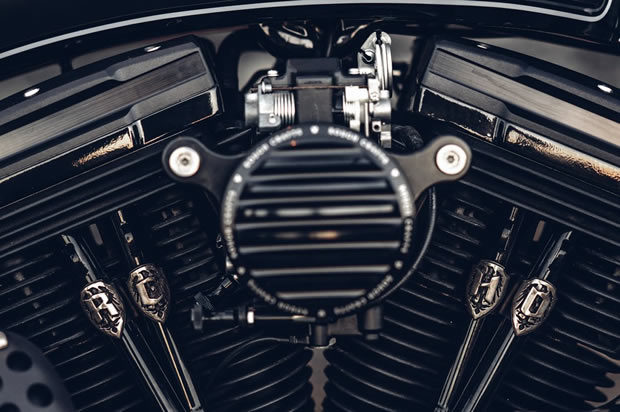 Blog Bobber Chopper Dragster Foto Kustom Kulture Mondo Kustom Moto Special Bobber, chopper, dragster, ROUGH CRAFTS, winston yeh