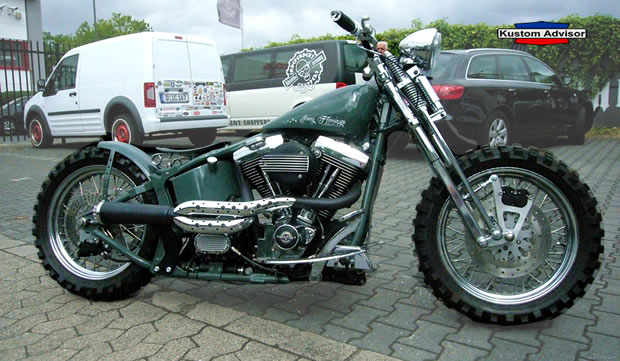 Ragazzi non è un trattore ne un mezzo per uso agricolo, ma una special realizzata da Independent Chopper su base Softail dallo stile assolutamente Tracker. Di fatto non si può farci molto nel fuori strada ma alcune parti vogliono riprendere lo stile country come gli pneumatici tassellati, lo scarico Tracker, e qualche piccolo dettaglio. Colore retrò un po in stile militaresco, spartana quanto basta e una Springer che è un gioiello.
Stupire e uscire dagli schemi per addentrarsi nel mondo kustom libero, questo è lo spirito da sempre di Independent Chopper e anche questa volta hanno percorso questa strada accidentata forse servono proprio a questo le gomme tassellate!
English version: Guys is not a tractor it means for agricultural use, but a special produced by Independent Chopper based Softail style absolutely Tracker. In fact you can not do much in the off road but some parties want to resume the country style as the knobby tires, exhaust Tracker, and some small detail. Color a little retro-style military, spartan enough and that a Springer is a gem. Surprise and break the mold to enter the world kustom free, this is the spirit of always Independent Chopper and also this time they traveled this bumpy road perhaps are just that the knobbly tires!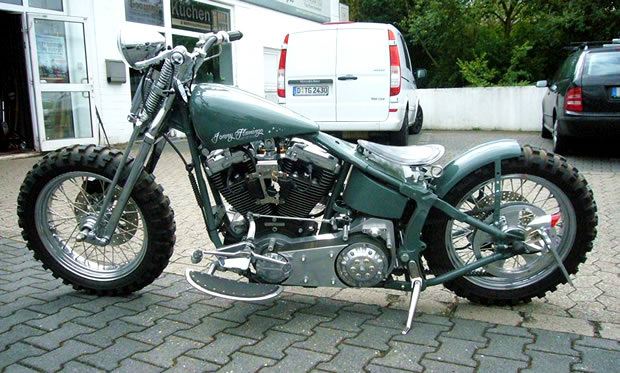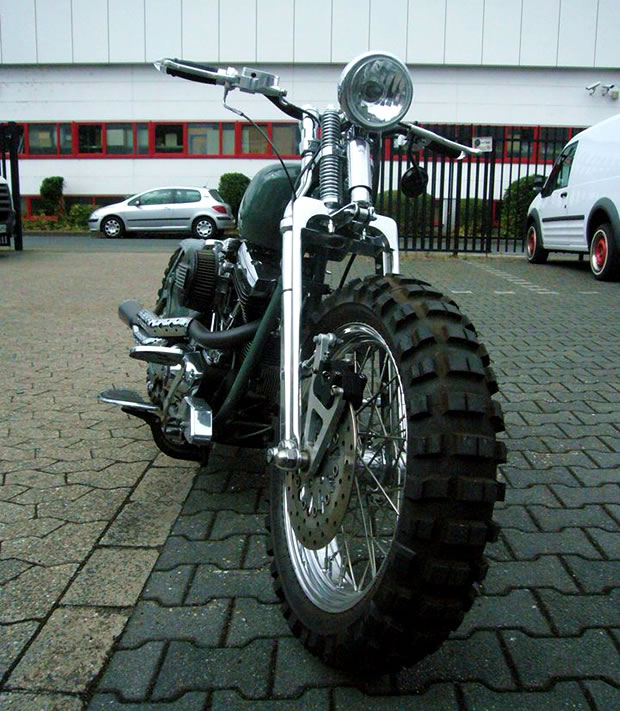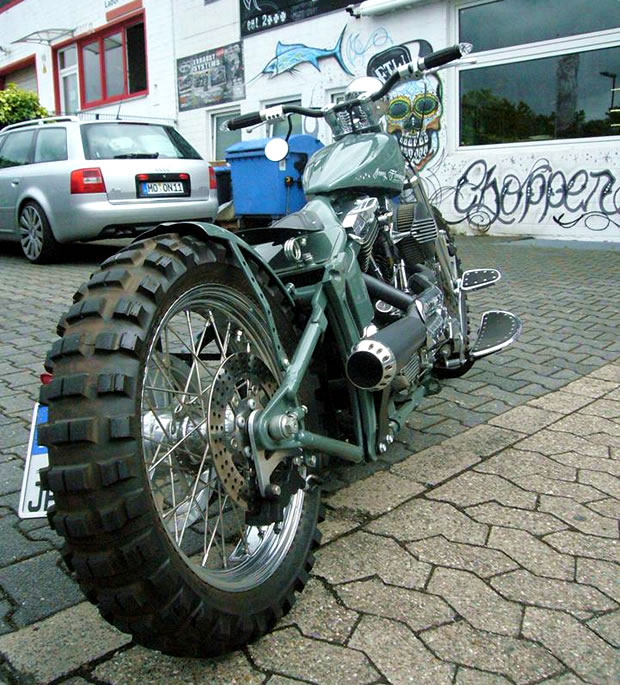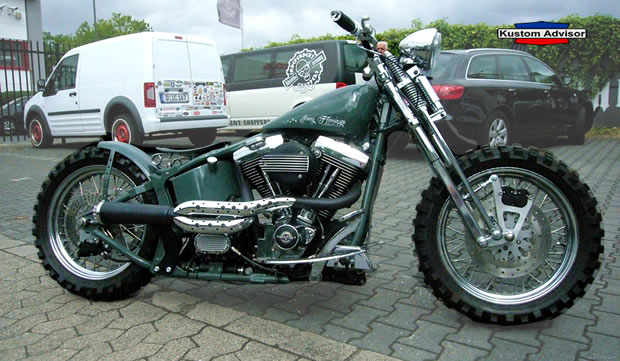 Blog Kustom Kulture Mondo Kustom Moto Prima pagina Tracker independent chopper, Softail Tracker