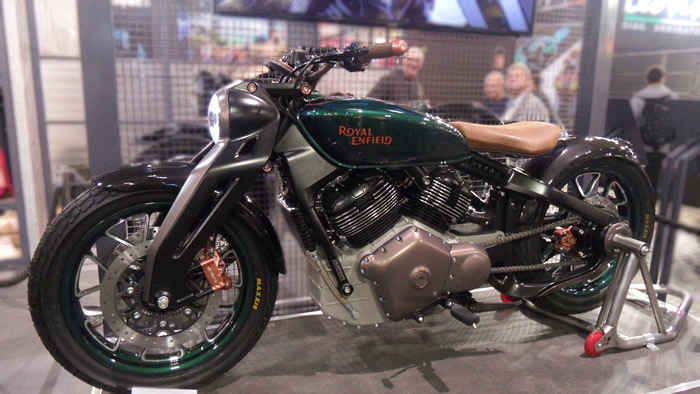 Presentato all'EICMA 2018 questo special Concept KX 2019 di Royal Enfield, ha attirato l'attenzione di molti appassionati che l'hanno potuta ammirare da vicino.
Effettivamente questo concept piace per la sua linea bassa e lunga, stile bobber moderno, linea semplice senza fronzoli, di colore verde classico Royal Enfield, colpisce la particolare forcella a trave in alluminio con faro integrato dallo stile classico e moderno, da notare anche il motore attaccato al telaio harris con airbox integrato che non ha parte inferiore per sorreggere il motore, monobraccio sul posteriore con ammortizzazione stile softail, cerchi in lega.
Motore bicilindrico 838 OHC v Twin, drive by wire e cambio a 6 marce, sella a 760 da terra, ruote 3.50 x 19 e 4.00 x 19. Un bel lavoro dalla casa Royal Enfield che quest'anno ha mostrato un bel salto qualitativo e prospettive buone per il futuro in particolare se entrerà in produzione questo concept.
English version: Presented at the EICMA 2018 this special Concept KX 2019 by Royal Enfield, has attracted the attention of many fans who have been able to admire it closely. Indeed, this concept is appreciated for its low and long line, modern bobber style, simple line without frills, of classic Royal Enfield green color, it hits the particular aluminum beam fork with integrated headlight with a classic and modern style, to notice also the engine attached to the harris frame with integrated airbox that has no lower part to support the engine, single arm on the rear with Softail style cushioning, alloy wheels. Twin 838 OHC v Twin engine, drive by wire and 6-speed gearbox, 760 off the ground, 3.50 x 19 wheels and 4.00 x 19. A nice job from the Royal Enfield house that this year showed a good qualitative leap and perspectives good for the future especially if this concept comes into production.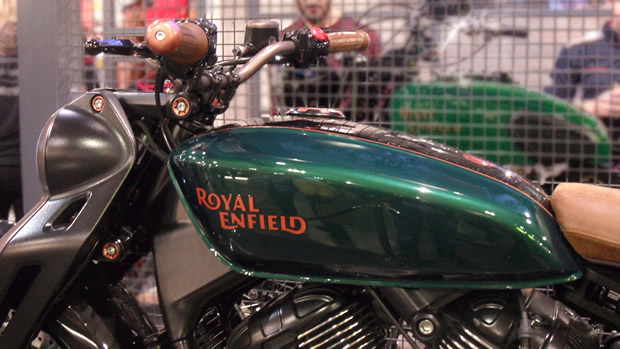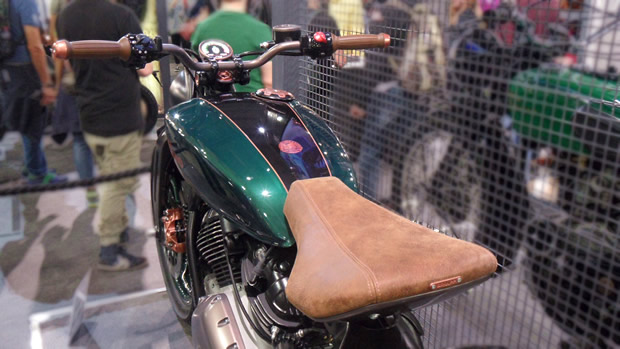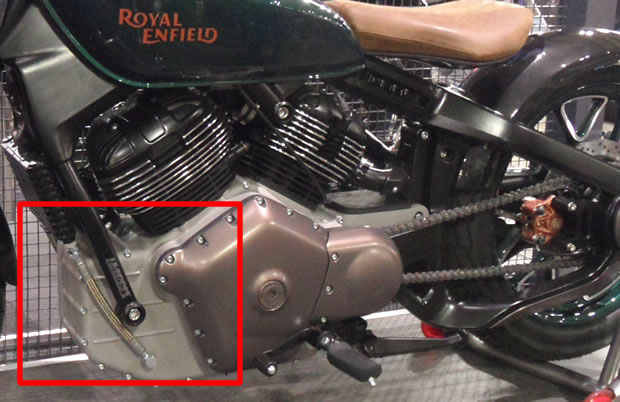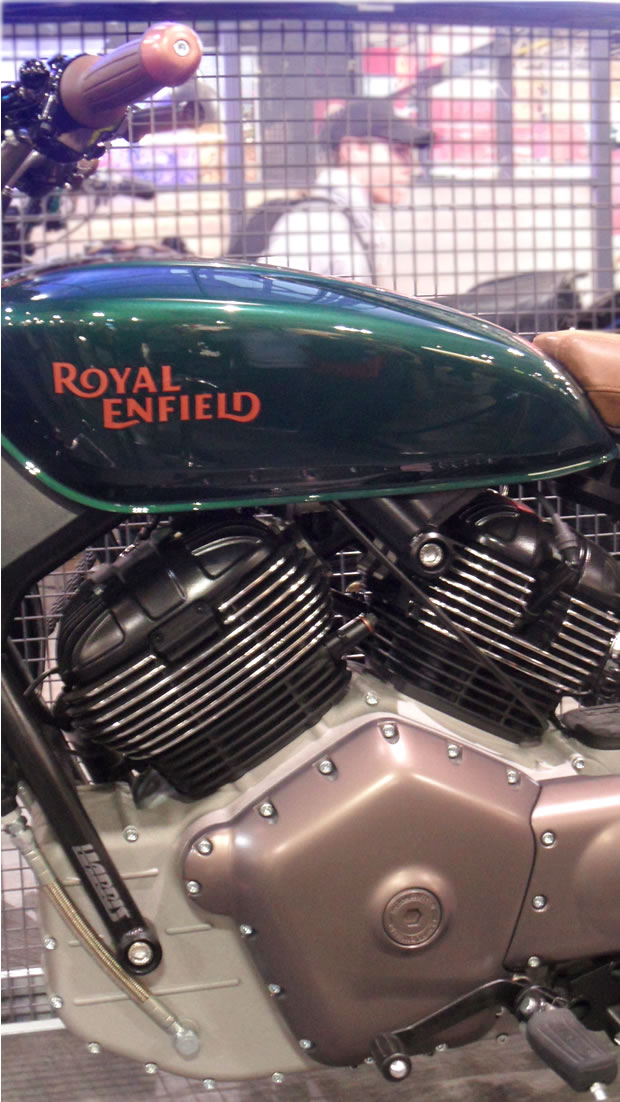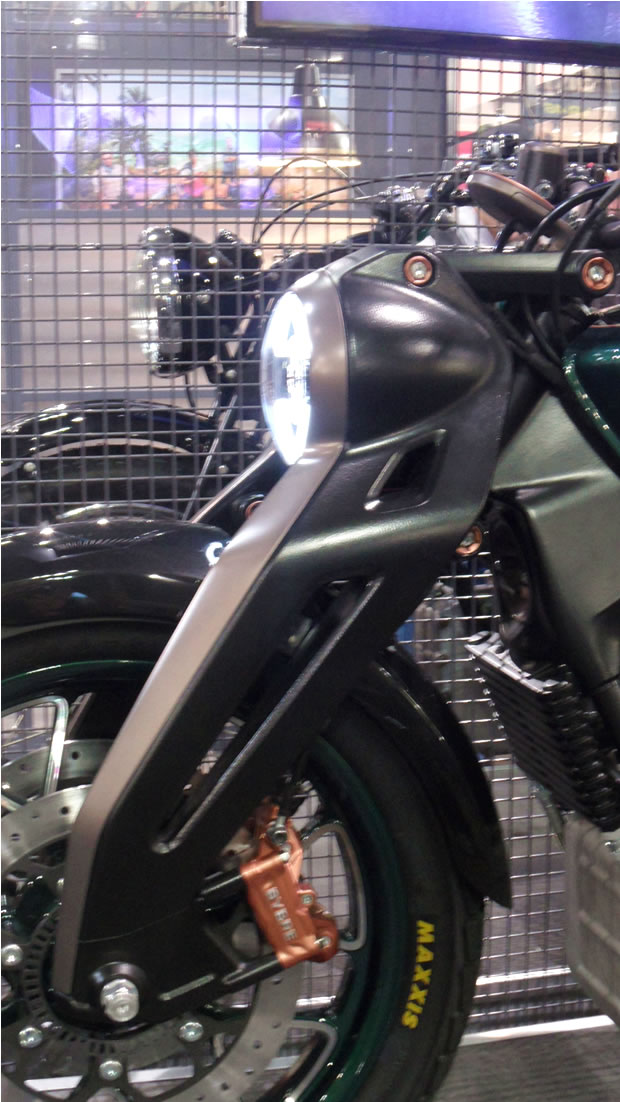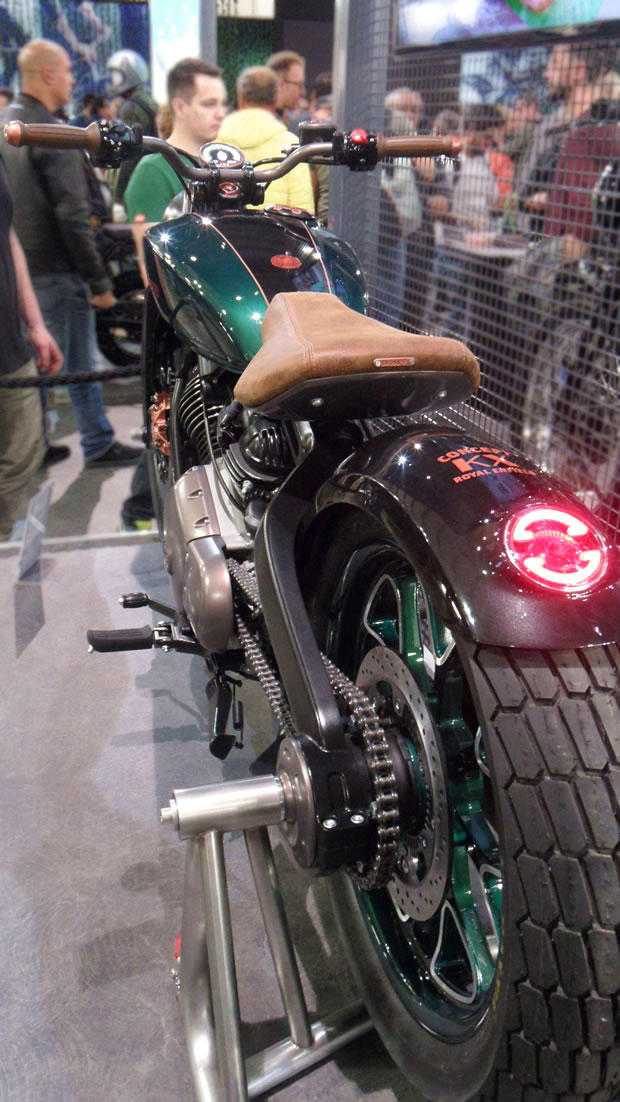 Blog Bobber Brat Kustom Kulture Mondo Kustom Prima pagina Special Bobber, Concept KX 2019, EICMA 2018, prototipo, Royal Enfield, special