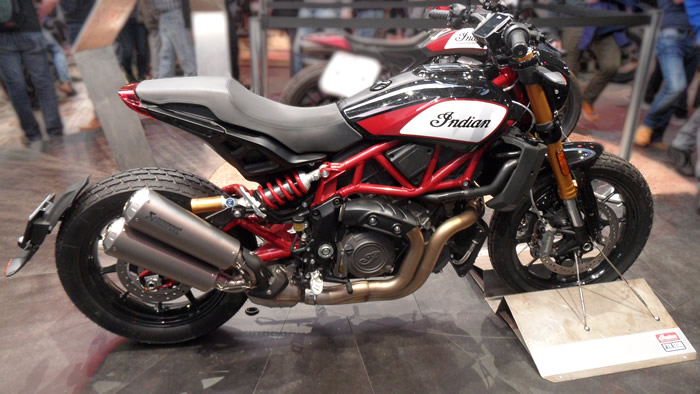 Lo slogan pubblicitario della Indian per questo modello recita: "Dalla pista alla strada. Finalmente è arrivata!". Effettivamente è una moto che da proprio l'idea di voler correre su un circuito e che ricorda molto il modello che gareggia nel campionato USA (che vedete nelle foto sotto).
Infatti è direttamente ispirata al modello che ha vinto molte gare nel campionato motociclistico Flat Track la FTR750, questa FTR 1200 si pone l'obiettivo di fissare nuovi standard per le moto e i motociclisti americani e di tutto il mondo. Effettivamente l'aspetto è di una gran bella moto, curata e studiata per colpire e piacere al primo sguardo, aggressiva e sportiva quanto basta con un tocco vintage che contraddistigue il marchio Indian.
Motore raffreddato a liquido di 1206 cc, potenza di 120 cv, freno doppio disco Brembo, forcella steli rovesciati da 43 mm, pneumatici Dunlop Flat Track, strumentazione display LCD touchscreen da 4,3″, sospensioni regolabili, controllo della trazione e controllo elettronico della stabilità.
English version: The advertising slogan of Indian for this model reads: "From the track to the road, it has finally arrived!". Indeed it is a bike that gives the idea of ​​wanting to race on a circuit and that very reminiscent of the model that competes in the US championship (see in the photos below). In fact it is directly inspired by the model that has won many races in the Flat Track motorcycle championship the FTR750, this FTR 1200 sets itself the goal of setting new standards for motorcycles and motorcyclists Americans and around the world. Indeed, the appearance is of a great bike, cared and designed to strike and pleasure at first glance, aggressive and sporty enough with a vintage touch that distinguishes the Indian brand. 1206 cc liquid-cooled engine, 120 hp power, Brembo double disc brake, 43 mm upside-down fork, Dunlop Flat Track tires, 4.3 "LCD touch-screen instrumentation, adjustable suspension, traction control and electronic control of the stability.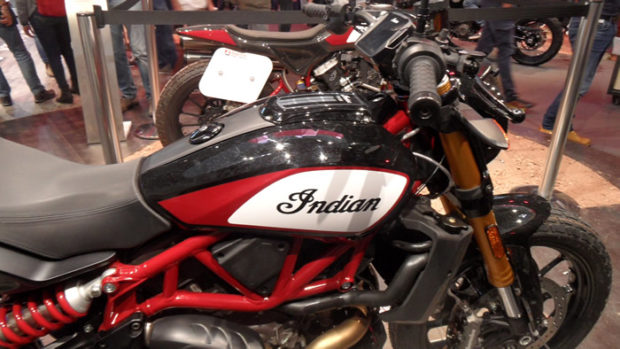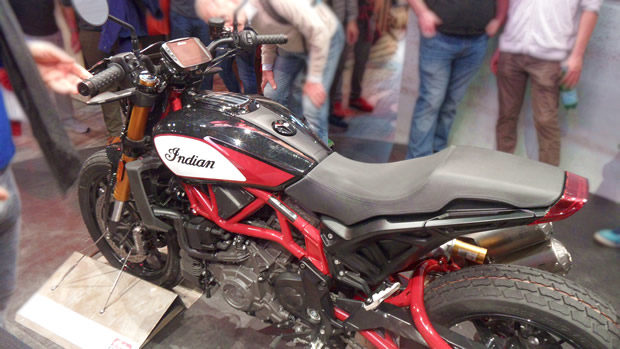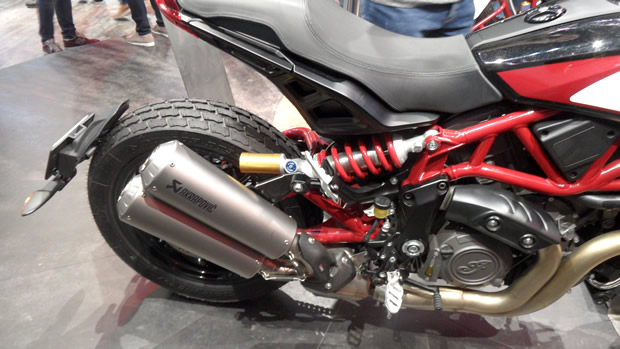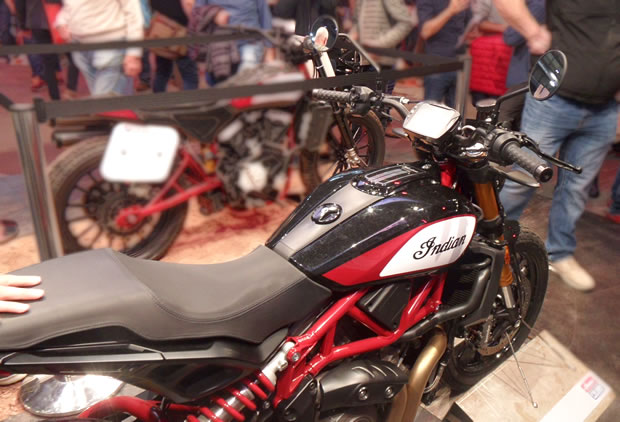 Blog Brat Flat Tracker Foto Freestyle Indian Mondo Kustom Moto brembo, dunlop, Flat Track, Flat Tracker, FTR 1200, FTR 750, Indian, sterrato