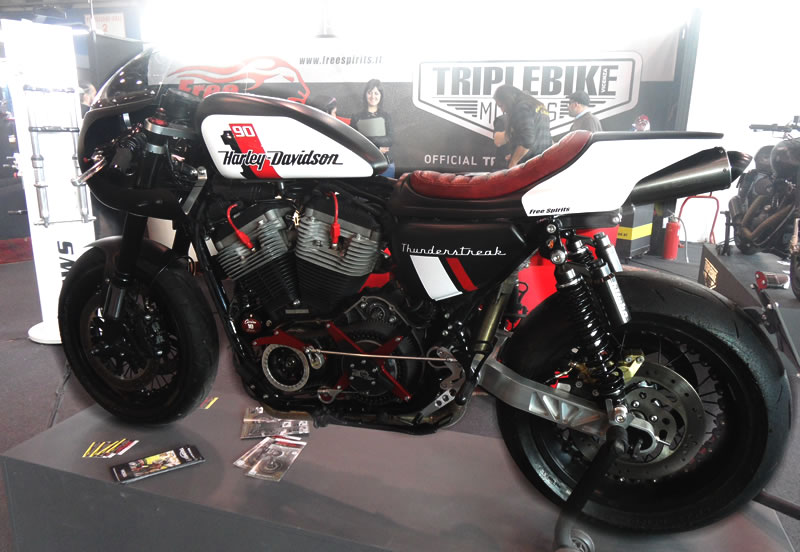 Rieccoci ad ammirare un'altro Sporty, questa volta in versione racing, e lo spirito corsaiolo lo dimostra prima di tutto il nome che hanno scelto: ThunderStreak
Pedane arretrate per una posizione di guida più adatta, codino alto Free Spirits che vediamo spesso anche su preparazioni Flat Tracker che ultimamente va molto, come si vede molti i pezzi sostituiti con componenti speciali più leggeri e performanti ripetto i classici originali.
Kit Free Spirits specifici per Harley l'hanno trasformata, trasmissione, forcellone, forcella, pedane, cupolino e praparazione al motore, l'elenco è lungo e il risultato che vediamo si guadagna un voto soddisfacente che sicuramente piacerà a molti biker…
English version: We're back to admire another Sporty, this time in racing version, and the spirit racy demonstrates first the name they chose: Thunderstreak. Rear sets for a best suited, pigtail Free Spirits high driving position that we often see also on Flat Tracker preparations which ultimately goes far, as you can see many parts replaced with lighter special components and performing ripetto the original classics. Kit Free Spirits specific for Harley have turned, transmission, swingarm, fork, footrests, fairing and praparazione to the engine, the list is long and the result we see you gain a satisfactory rating that will surely appeal to many bikers.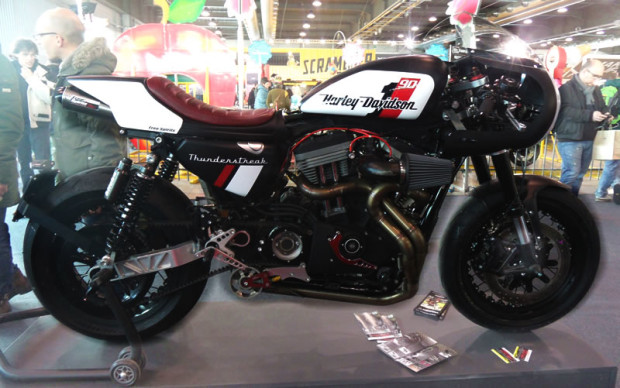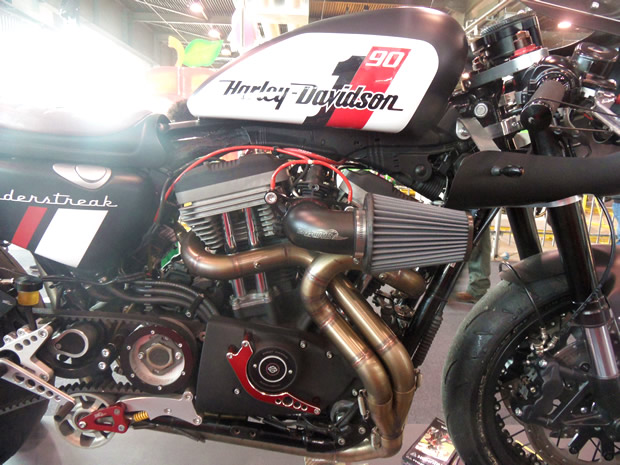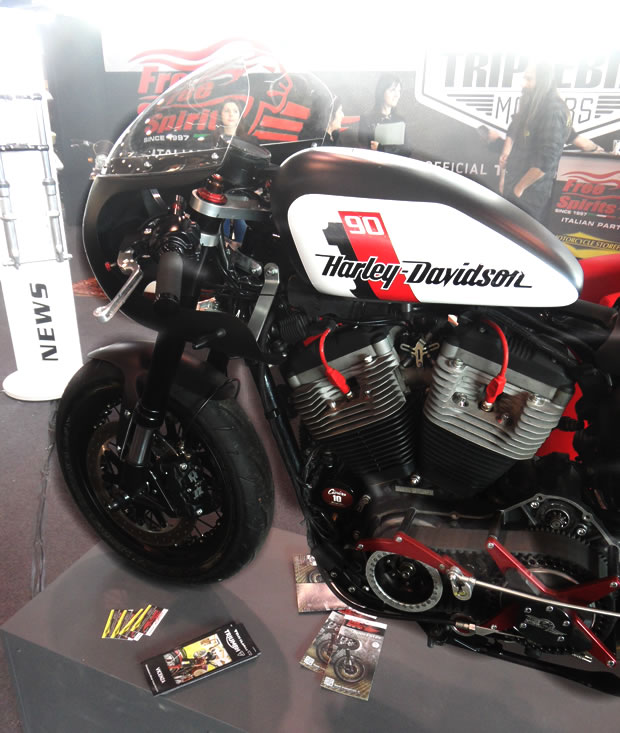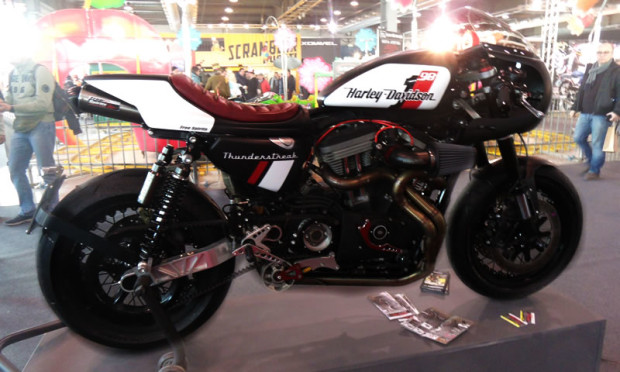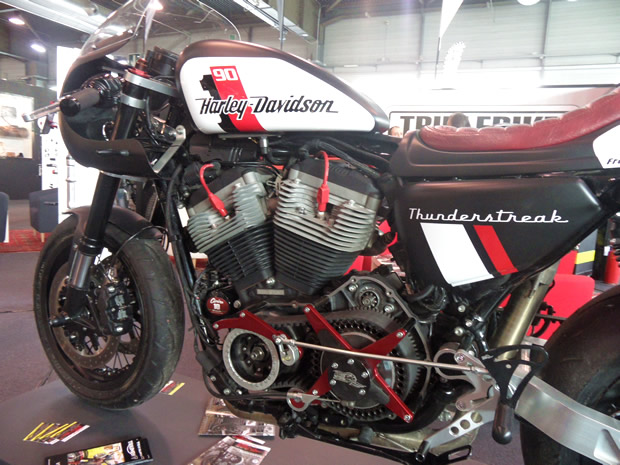 Blog Cafè Racer Foto Harley Davidson Moto Special Free Spirits, HD Sportster, ThunderStreak