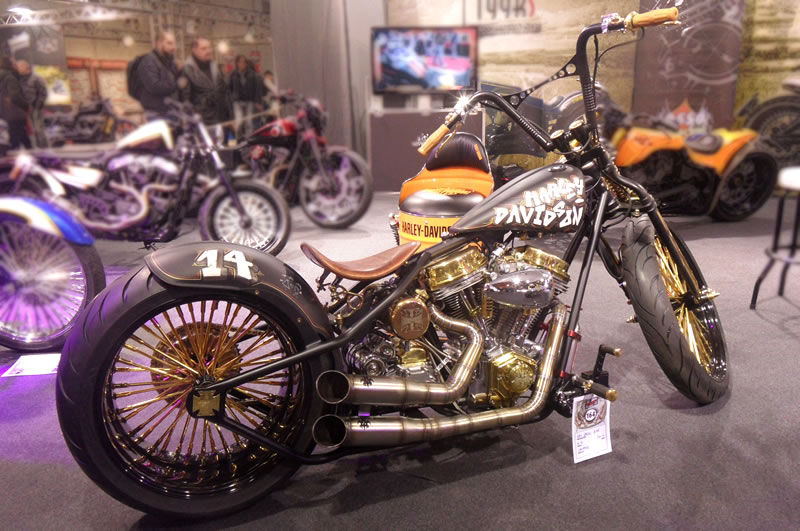 Asso Special Bike un marchio italiano ormai famoso al grande pubblico, di cui anche qui abbiamo visto alcuni modelli delle loro special più note, solitamente in stile dragster, ma diversamente dal solito in questo caso vediamo un lavoro più classico in pieno stile chopper.
Un bel lavoro, nessuno lo può negare, gran bel motore questo RevTech 110 reso più vintage con coperture delle teste PanHead per di più in ottone che la impreziosiscono maggiormente. Anche altri sono gli inserti in ottone nel motore, molte parti West Coast Choppers come spesso usano i ragazzi di ASB.
Nell'insieme un ottimo lavoto, telaio rigido e gomma posteriore maxi che ricopre un cerchio a raggi larghi in ottone, un gioiello. Forcella springer e ape hanger, scarico rigorosamente Asso Special Bike e il marchio Harley verniciato in modo artistico sul serbatoio. Da notare le 2 bombolette di NOS attaccate davanti al telaio, un tocco di contrasto e una firma ASB per ricordare qual'è il dna di chi l'ha realizzata.
English version: Asso Special Bike an Italian brand now famous to the general public, of which here we have seen some models of their most special notes, usually in dragster style, but differently than usual in this case we see a classic work fully chopper style. A good job, no one can deny, this large fine motor RevTech 110 made more vintage with covers of Panhead heads for more brass that adorn most. Even more are the brass inserts in the engine, many parts of West Coast Choppers how often use the children of ASB. Overall a great lavoto, rigid and maxi rear tire frame that covers a wide circle rays brass, a jewel. Springer fork and ape hanger, drain strictly Asso Special Bike and Harley artistically painted mark on the tank.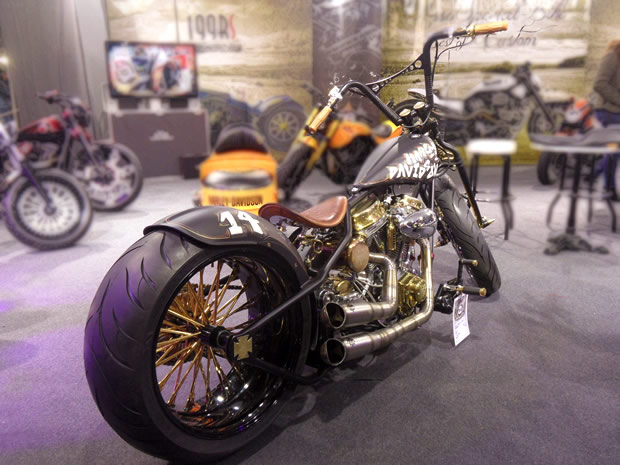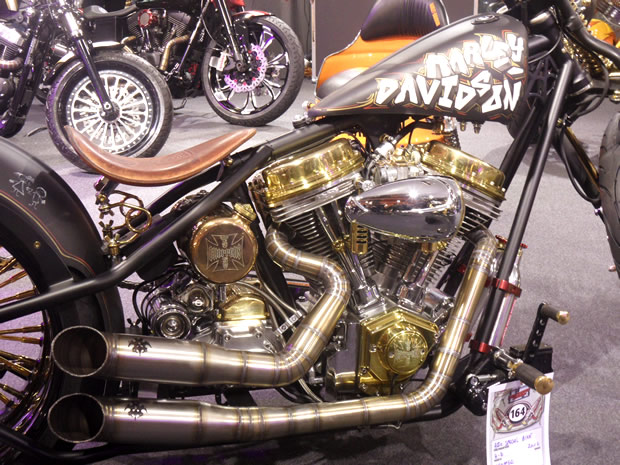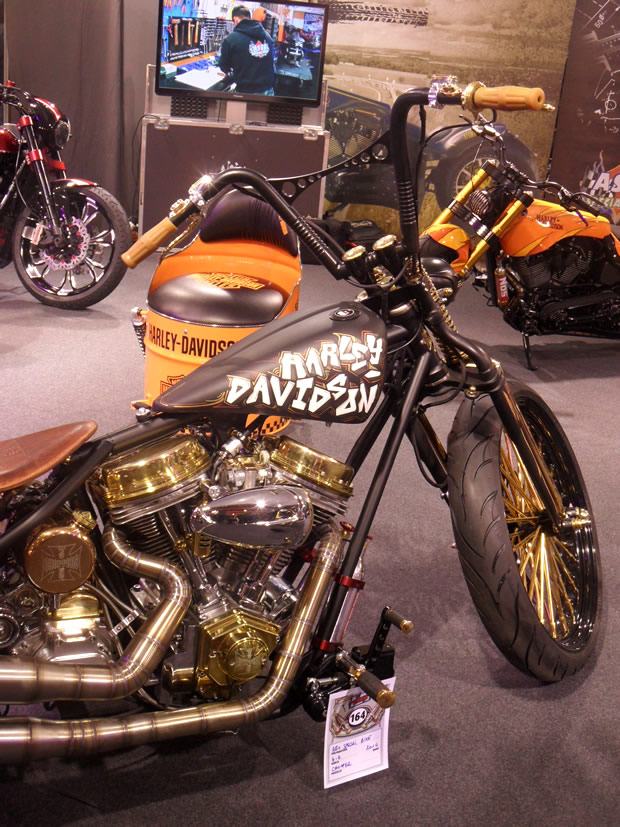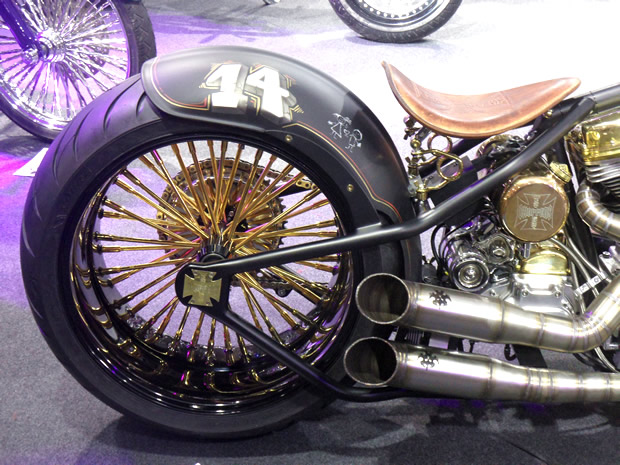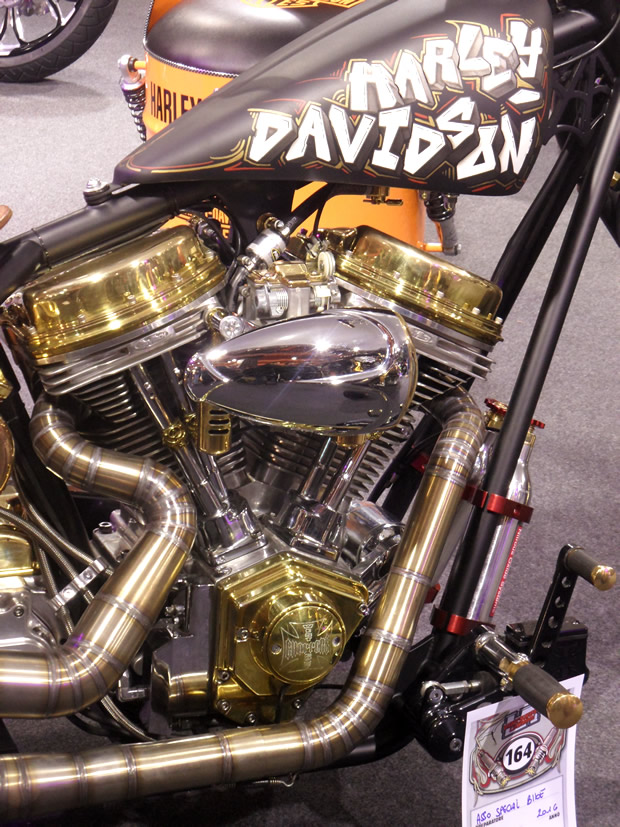 Blog Bobber Chopper Mondo Kustom Moto Prima pagina Special Asso Special Bike, chopper panhead, RevTech, West Coast Choppers