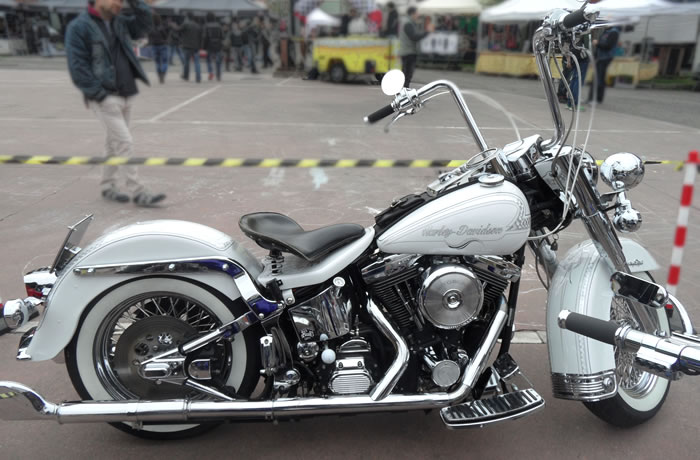 Ragazzi eccovi una classicissima HD Heritage Softail che più di altri modelli ricorda lo stile classico anni 50 ma in questo caso è usata come base per un lavoro in pieno Chicano style.
Lavoro fatto con classe e senza esagerazioni come spesso vediamo in giro per customizzazioni in questo stile. con manubri esagerati e scarichi chilometrici o colori improbabili. Qui la colorazione del bianco alternata al metallo è ottimale, lo si vede sul parafango posteriore e serbatoio, dove i ricami e la scritta Harley Davidson è realizzata direttamente sul metallo con lavoro di fresa perfetto.
Gli scarichi lunghi ma non esagerati con terminali fishtail come vuole la tradizione e tante cromature perfette e immacolate, bella anche la sella old style con molle, per finire un manubrio Ape Hanger alto (ma non esagerato) completano la linea di questa Heritage Softail.
English version: The guys here are a classic HD Heritage Softail that more than other models reminiscent of the classic 50s style but in this case is used as a basis for a full Chicano style work. Work done with class and without exaggeration as we often see around customizations in this style. With exaggerated handlebars and unloadable mileage or colors. Here, the alternating metal color is optimal, seen on the rear fender and tank, where the embroidery and the writing Harley Davidson is made directly on the metal with perfect milling work. Long but not exaggerated drains with fishtail terminals as the tradition wants and many perfect and immaculate chrome finishes to end a tall (but not exaggerated) Ape Hanger handlebar complete the line of this Heritage Softail.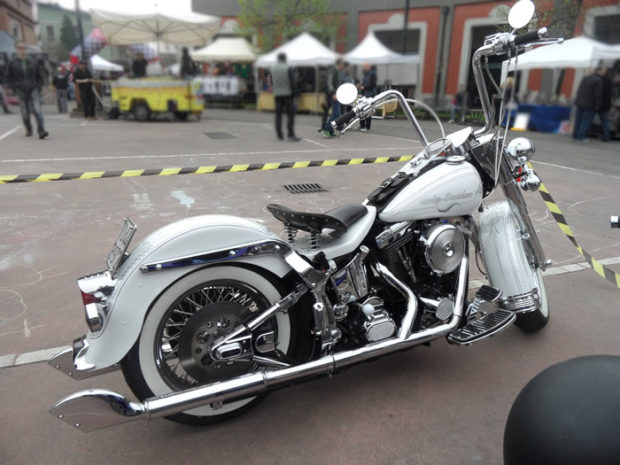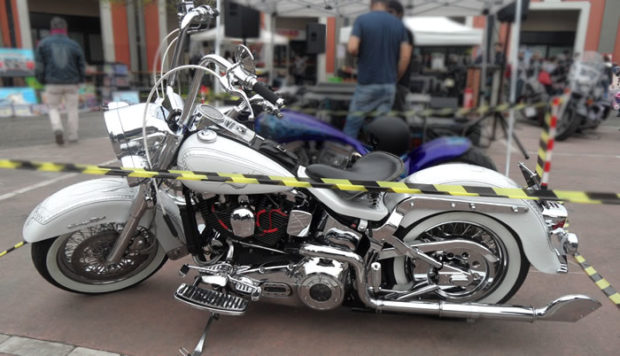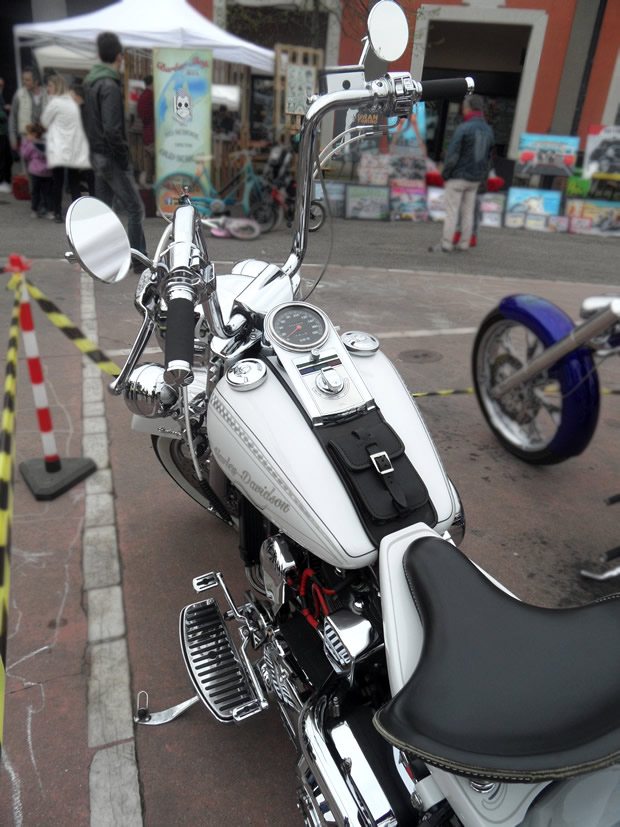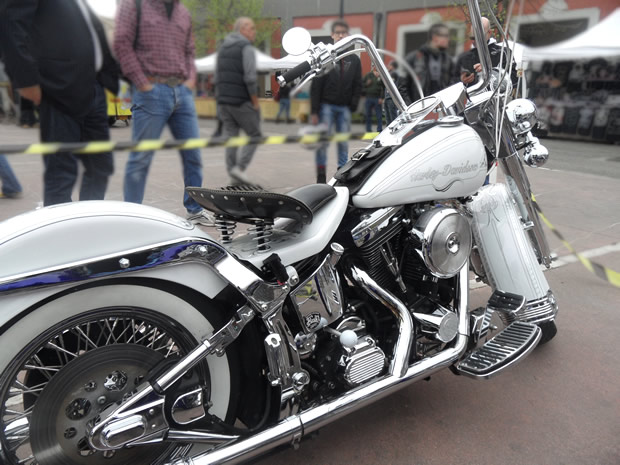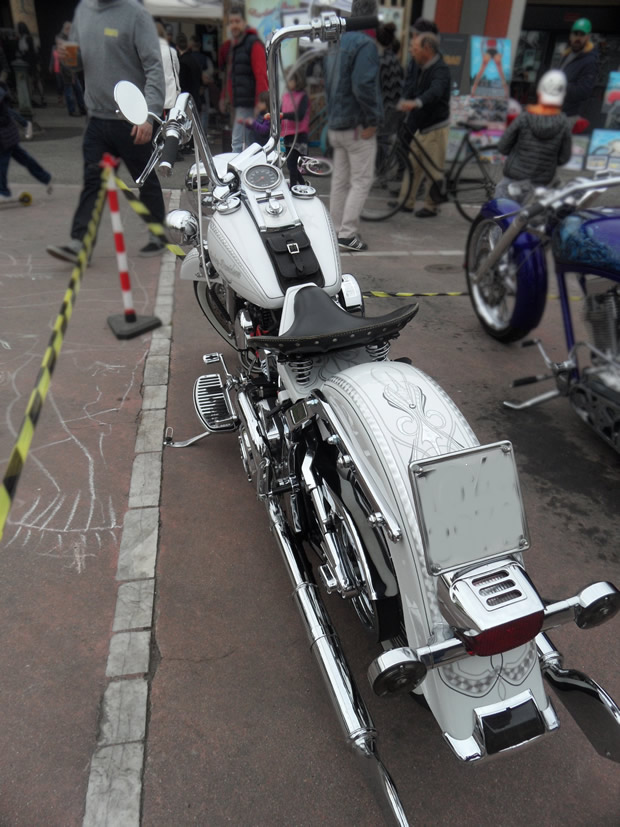 Blog Chopper Harley Davidson Mondo Kustom Moto Prima pagina Chicano style, HD, Heritage Softail