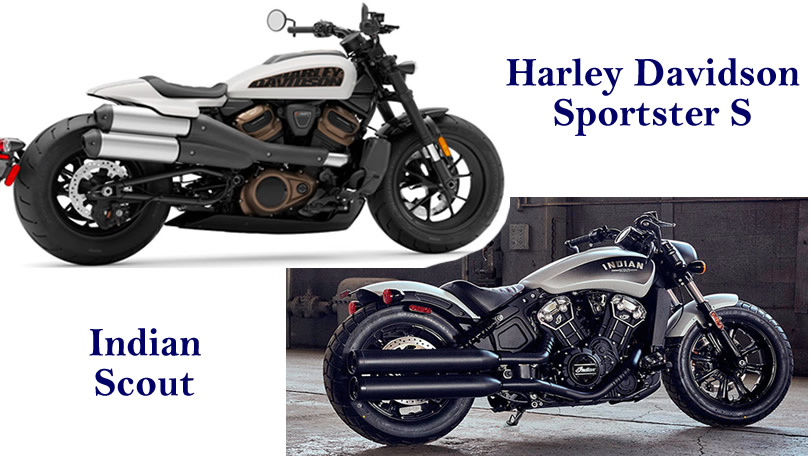 HD Sportster S motore Revolution Max 1250 T da 121 cavalli nuovo motore Revolution da 1250 cc un motore V-Twin raffreddato a liquido, gomme fat e sospensioni premium, forcella a steli rovesciati SHOWA da 43 mm offrono una guida sicura e ben salda a terra. I cerchi in lega di alluminio con un design a cinque razze montano pneumatici Dunlop/Harley-Davidson Series GT503 un 180/70-R16 sul retro e 160/70-R17 sull'anteriore. Guida bassa con sedile a 29 pollici da terra. Freni anteriore da 320 mm stretto da una pinza radiale monoblocco a quattro pistoncini Brembo e sull'anteriore disco da 260. Prezzo circa 15900 euro.
Indian Scout il motore è un biclindrico a V di 60° raffreddato a liquido e di cilindrata 1133 cc. Telaio in alluminio, forcella con steli da 41 mm e 120 mm di escursione, due ammortizzatori posteriori con 76 mm di escursione che lavorano su un forcellone anch'esso in alluminio, cerchi da 16 pollici con pneumatici ant. 130/90 e post. da 150/80, due freni a disco da 298 mm con ABS. Le misure vitali sono: lunghezza 2.311 mm, larghezza 880 mm, interasse 1.562 mm, altezza sella 673 mm, luce a terra 135 mm, avancorsa 119,9 mm, inclinazione cannotto di sterzo 29°. Ppeso a secco è di 244 kg, con capacità del serbatoio di 12,5 litri Prezzo circa 14900 euro
Due modelli simili con lo Sportster S più nuovo essendo appena uscito, ma ad un primo sguardo sembrano somigliarsi molto come stile, linea e posizione di guida, a parte il retro con un codino diverso, scarichi differenti e ovviamente due motori diversi seppur entrambi 1200. Analizzando i dettagli qualche piccola differenza c'è ma minime direi, a questo punto penso che come spesso accade sarà la marca a convincere i clienti quale delle due scegliere.
English version: HD Sportster S 121 horsepower Revolution Max 1250 T engine new 1250cc Revolution engine a liquid-cooled V-Twin engine, fat tires and premium suspension, SHOWA 43mm upside-down fork provide a safe and firm ride on the ground. The aluminum alloy wheels with a five-spoke design mount Dunlop / Harley-Davidson Series GT503 tires a 180/70-R16 at the rear and 160/70-R17 at the front. Low guide with seat 29 inches off the ground. 320 mm front brakes tightened by a Brembo four-piston monobloc radial caliper and 260 mm disc on the front. The Indian Scout engine is a liquid-cooled 60 ° V-twin with 1133 cc displacement. Aluminum frame, fork with 41 mm stanchions and 120 mm of travel, two rear shock absorbers with 76 mm of travel that work on an aluminum swingarm, 16-inch wheels with front tires. 130/90 and post. 150/80, two 298 mm disc brakes with ABS. The vital measures are: length 2,311 mm, width 880 mm, wheelbase 1,562 mm, saddle height 673 mm, ground clearance 135 mm, trail 119.9 mm, head angle 29 °. Dry weight is 244 kg, with a tank capacity of 12.5 liters Price around 14900 euros. Two similar models although the Sportster S is newer having just come out, but at first glance they seem to look very similar in style, line and driving position, apart from the rear with a different tail, different exhausts and obviously two different engines albeit. both 1200. Going into the details there are some small differences but I would say minimal, at this point I would say that the brand will do a lot to convince customers which one to choose.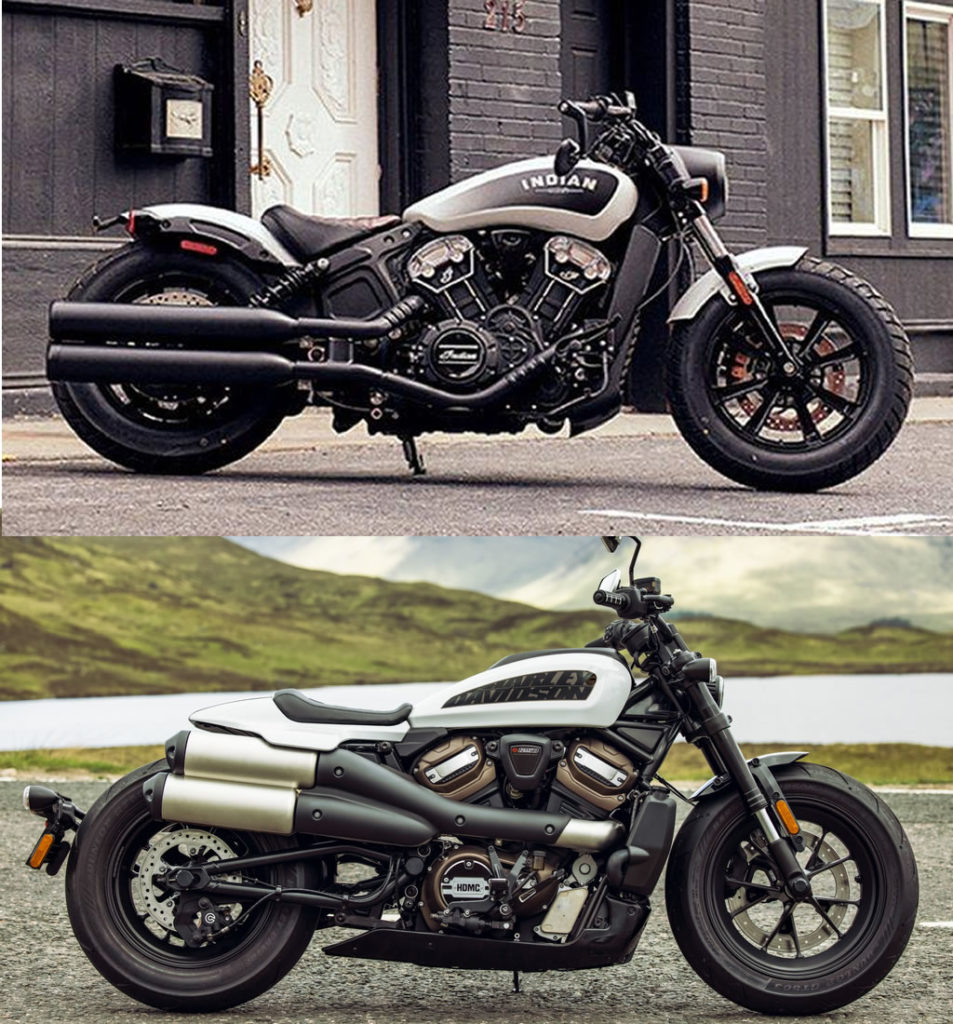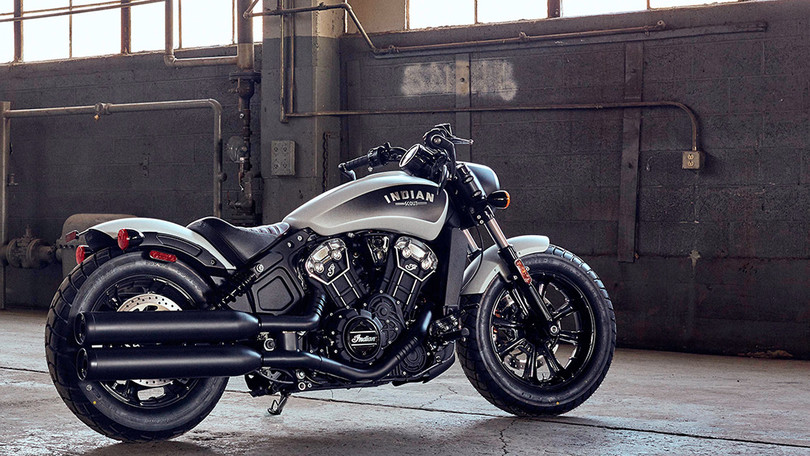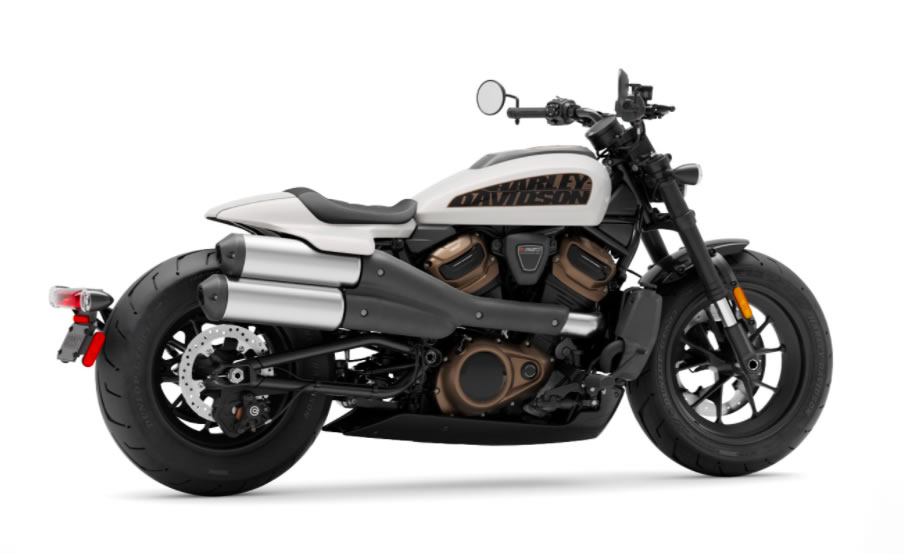 Photo by Harley Davidson & Indian
Blog Bobber Foto Harley Davidson Indian Moto confronto, Harley-Davidson, Indian, new, scout, sportster S