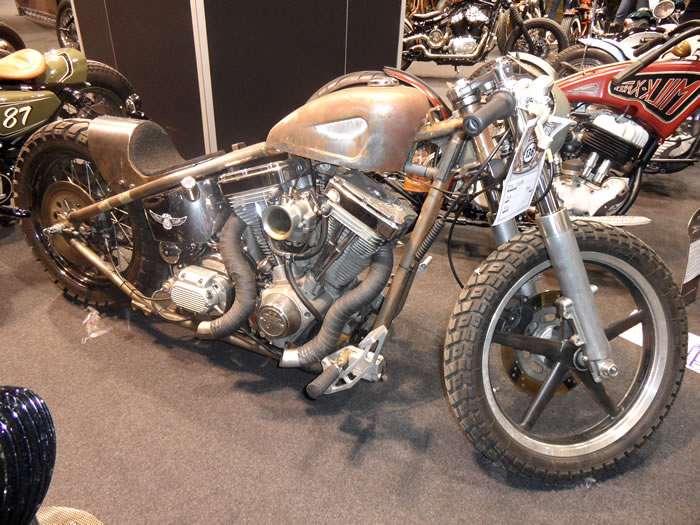 Vediamoci oggi un custom un po stile Rat, è un po che non ve ne mostro una, non se ne vedono molte in giro, forse ultimamente vanno meno o sono meno richieste, ma sono sempre delle special che è un piacere ammirare.
Questa Harley Davidson Evo Rat style by JRP Cycle piace, col suo stile roadster vissuto al massimo molto cool, manubrio Cafè Racer, seduta dragster bassa, ma con gomme tassellate che non sono proprio adatte alla ripresa, e danno quel contrasto che va adesso. Cerchio anteriore che arriva chissà da dove e contrasta col posteriore a raggi.
Telaio rigido e serbatoio con un filo di ruggine artificiale che lo ricopre proprio da randagio, che rende ancor più l'idea quando viene accesa con quegli scarichi corti e aperti dal sound che se ne frega dell'omologazione.
English version: Let's take a look at a custom Rat style today, it's a bit I do not see one, they do not see much around, maybe lately they go less or are less demanded, but they are always a special one that is a pleasure to admire. This Harley Davidson Evo Rat style by JRP Cycle likes its very stylish roadster style, the handlebar Cafè Racer, sitting low dragster, but with dumbbells that are not right for shooting, and give that contrast now. Front wheel that comes from who knows where and contrasts with the rear of the rays. Rigid chassis and tank with a rusty artificial rust that covers it very stray, making it even more an idea when it is lit up with those shorts and open from the sound that cares of homologation.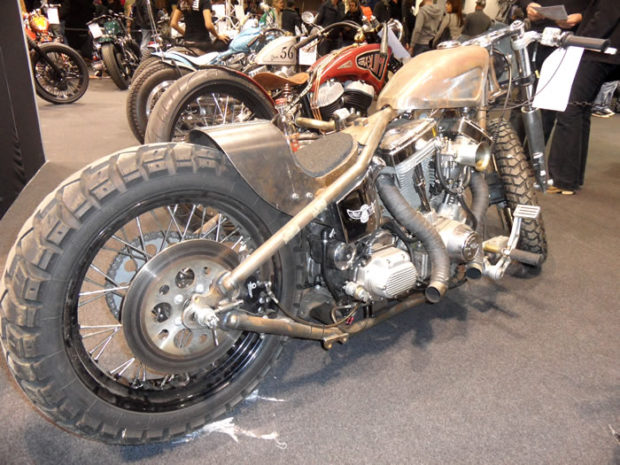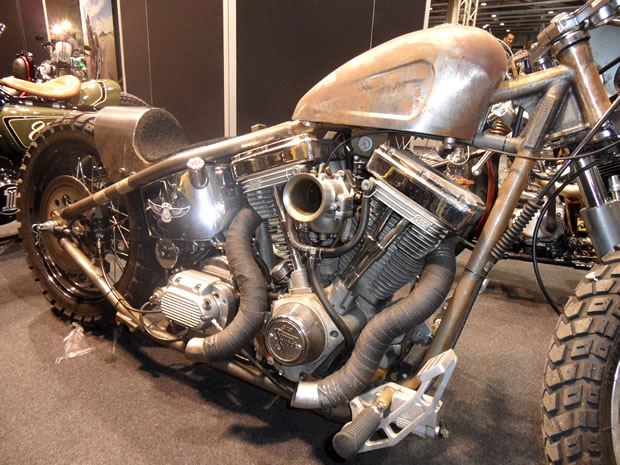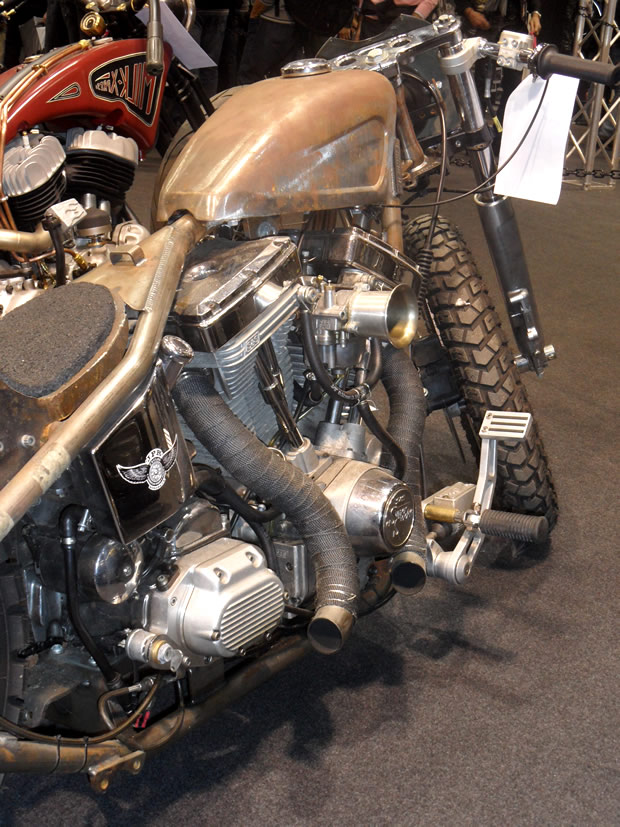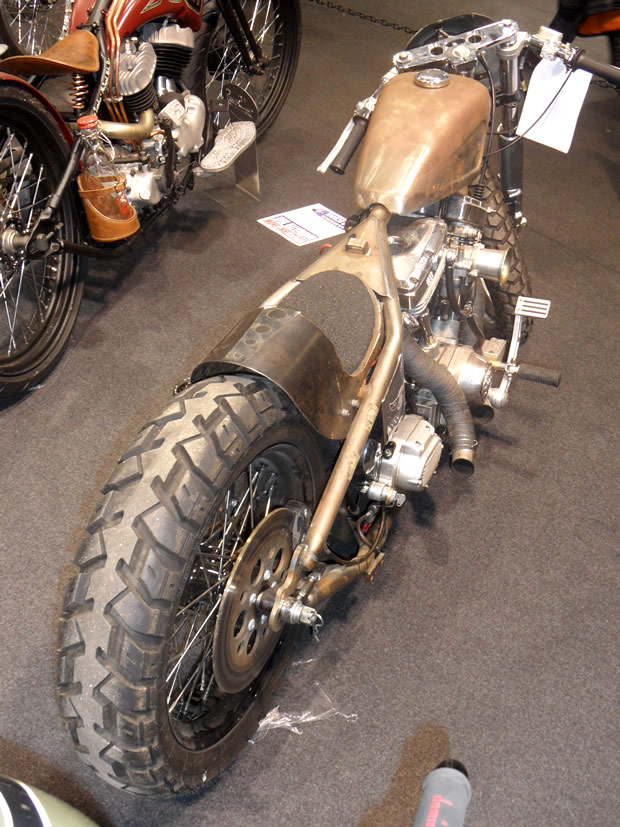 Blog Bobber Foto Kustom Kulture Mondo Kustom Moto Rat Harley Evo, JRP Cycle, rat bike, roadster