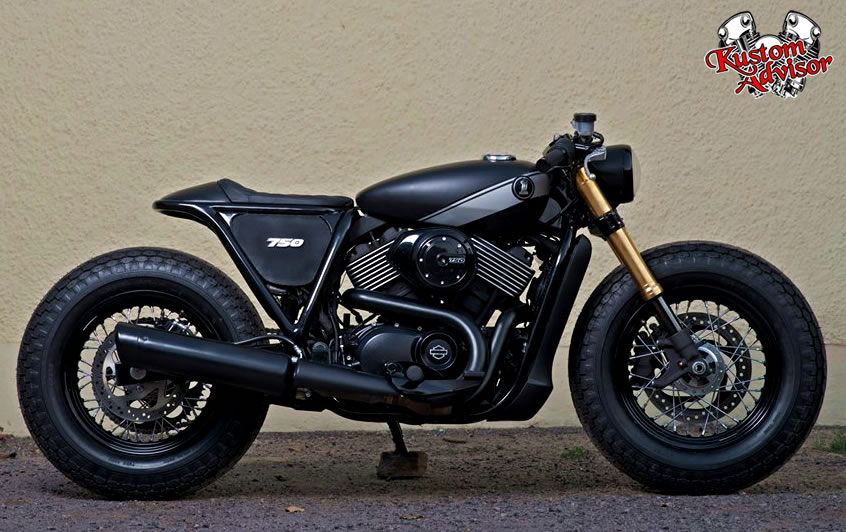 E' la prima Harley Street 750 che vediamo su questo blog, un po perchè è un modello da poco in circolazione un po perchè non mi sembra che ad oggi abbia fatto un grande successo nel mondo biker, e devo ammettere che a me non entusiasma particolarmente.
Però questa customizzazione realizzata dai ragazzi di RAJPUTANA CUSTOMS devo dire che me l'ha fatta rivalutare, anche se mi fa sempre uno strano effetto vedere il radiatore dell'acqua su un'Harley.
Il lavoro è stato fatto velocemente in sole 4 settimane, varie le modifiche apportate, si vede subito l'anteriore modificato e più massiccio che deriva da  Suzuki GSX-R con molle più rigide del 25%, modificato il serbatoio sia in dimensioni che il tappo ed è stato alloggiato il conta km sulla destra dl serbatoio, come vediamo dalla foto laterale anche i doppi ammortizzatori posteriori sono stati sostituiti da un mono sul lato destro del forcellone, cinghia sostituita da una classica catena.
Modifiche anche al motore dove è stato messo un pignone Zipper's Performance al quale è stato poi dato un po più di potenza e resistenza, anche il telaio è stato rivisto così come la sella che ci riporta allo stile Cafe Racer, ottima scelta infine per i pneumatici Coker montati su cerchi da 16 pollici di una Harley 48. Direi un ottimo lavoro che apre sicuramente le porte a questa nuova nata Harley.
English version: It's the first 750 Harley Street that we see on this blog, a bit because it is a model recently issued a little because I do not think that today has made a great success in the biker world, and I must admit that I do not particularly excited . But this customization created by the youths of RAJPUTANA CUSTOMS I must say that has made me re-evaluate, even though I am always strange to see the water cooler on a Harley. The work was done quickly in just 4 weeks, several new changes, it really shows the modified front and more massive that comes from Suzuki GSX-R with stiffer springs of 25%, the tank is changed in size that the cap and was housed counts km on the right dl tank, as we see from the photo side also double rear shocks have been replaced by a mono on the right side of the swingarm, belt replaced by a classic chain. Changes also to the engine where it was put a pinion Zipper's Performance which was then given a little more power and endurance, the chassis has been revised as the seat that brings us back to the style Cafe Racer, excellent choice finally for tires Coker mounted on 16-inch wheels of a Harley 48. I would say a great job that certainly opens the door to this new born Harley.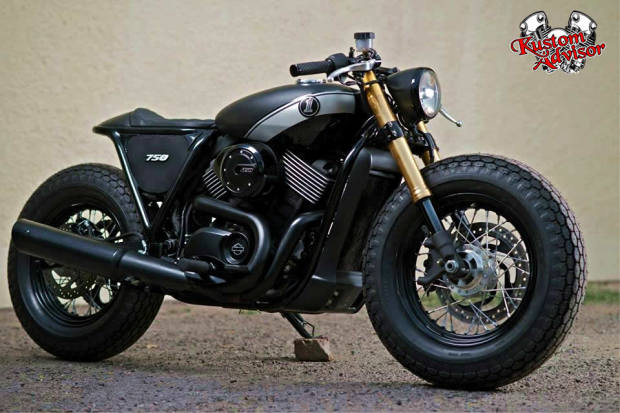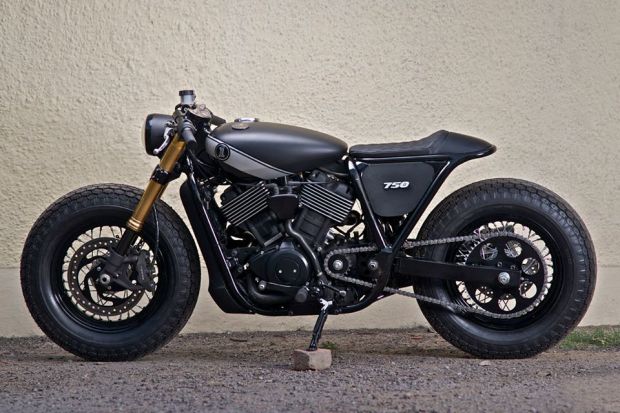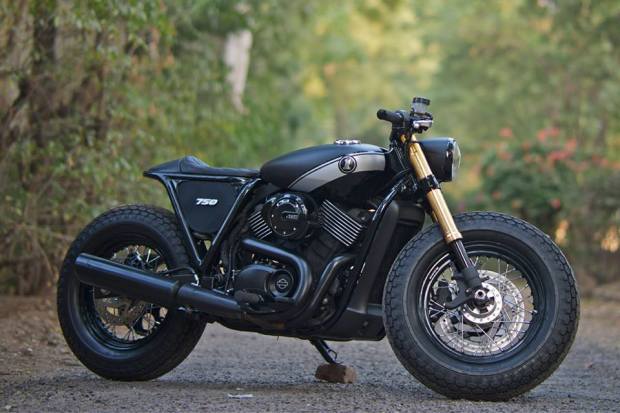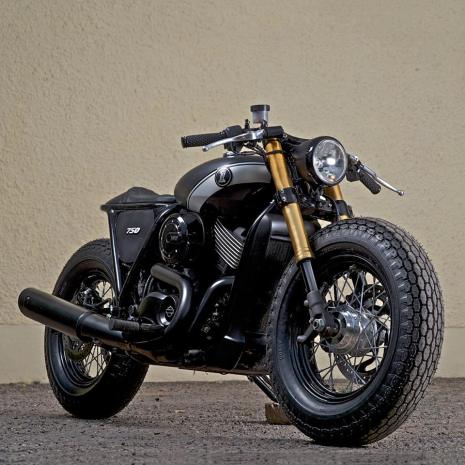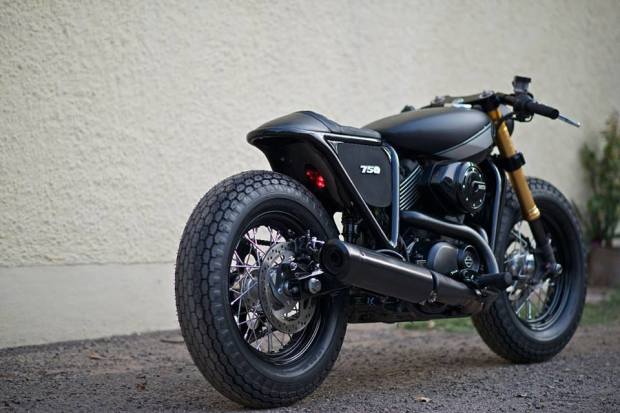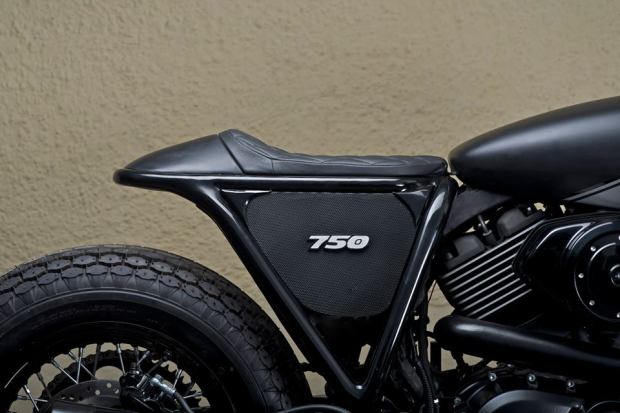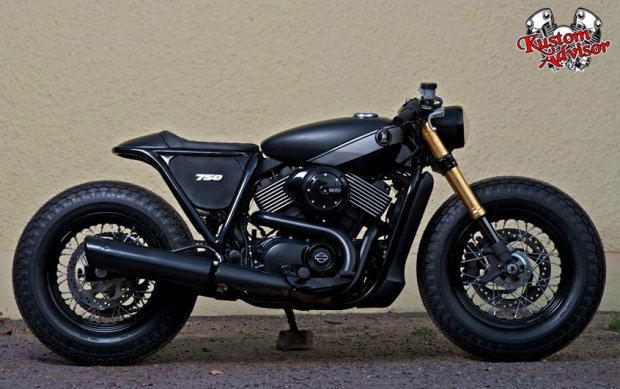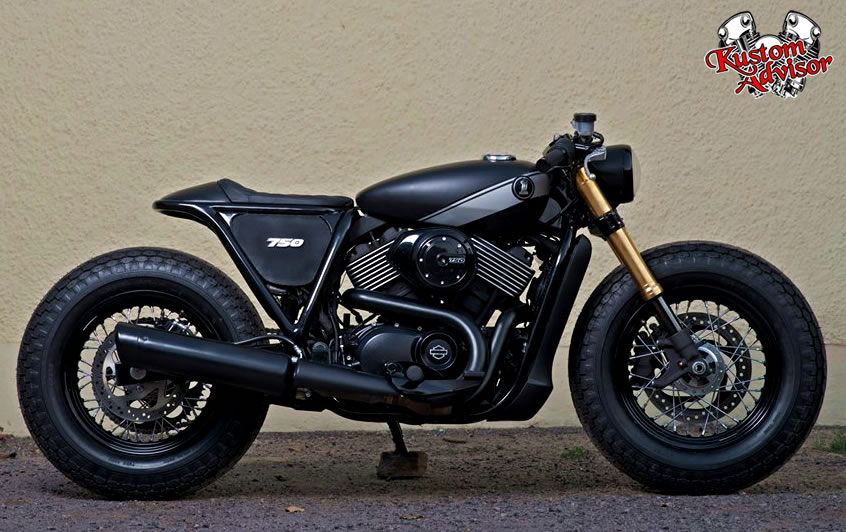 Blog Bobber Cafè Racer Harley Davidson Mondo Kustom Moto Prima pagina Special harley street 750, RAJPUTANA CUSTOMS