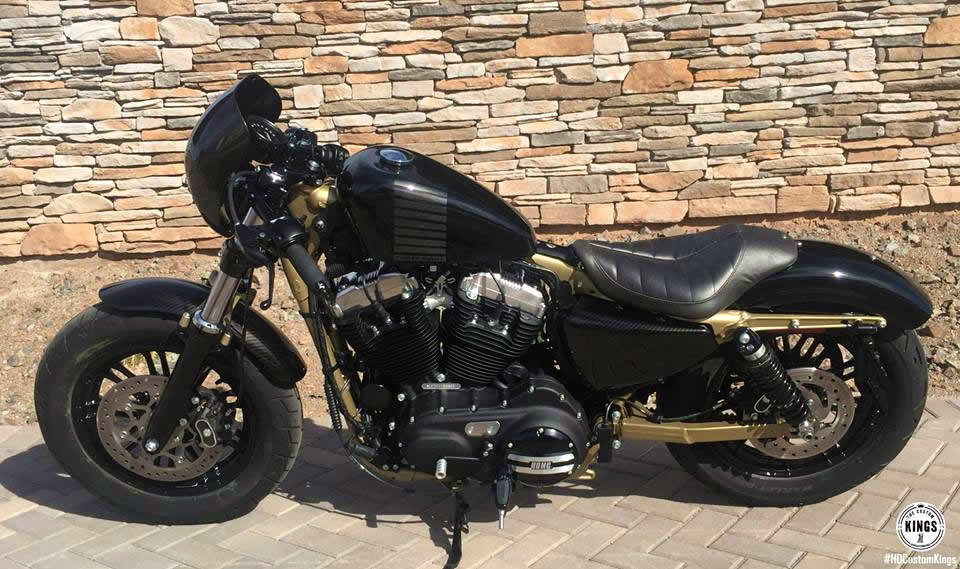 L'HDCustomKings ci ha dato l'occasione di vedere un po di moto ed in particolare Sportster ben fatti con stile da un lato un po tutti simili, ma sicuramente con dettagli interessanti e che ci hanno mostrato un po la tendenza di questo ultimo periodo.
Quindi uno stile un po cafè racer e custom shakerato assieme, un po come questo modello che vediamo qui oggi che trae spunto dalla HD XLCR del 77 con questo abbinamento oro / nero, cupolino e parafango in carbonio.
Bel lavoro, con semi manubri obbligatori per l'obiettivo prefissato e una sella anni 70 come molti altri pezzi vintage utilizzati.
English version: the HDCustomKings gave us the opportunity to see a well-made with style on one side a little bit and all similar motion in particular Sportster, but certainly interesting details, and they showed us a bit the tendency of recent times. So a style a little cafe racer and custom shaken together, a bit like this model we see here today that draws inspiration from HD XLCR of 77 with this pairing gold / black, carbon fiber fairing and mudguard. Good job, with seeds required dumbbells for the stated purpose and a saddle 70 years like many other vintage pieces used.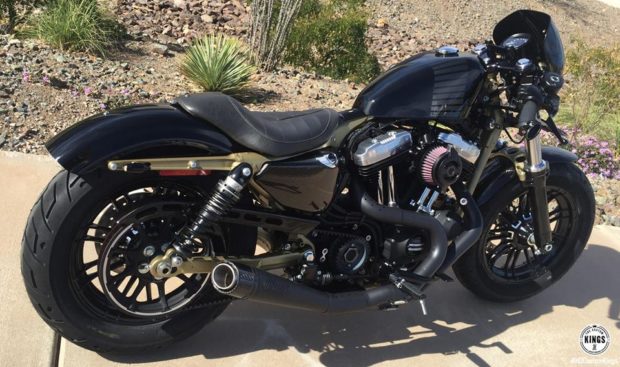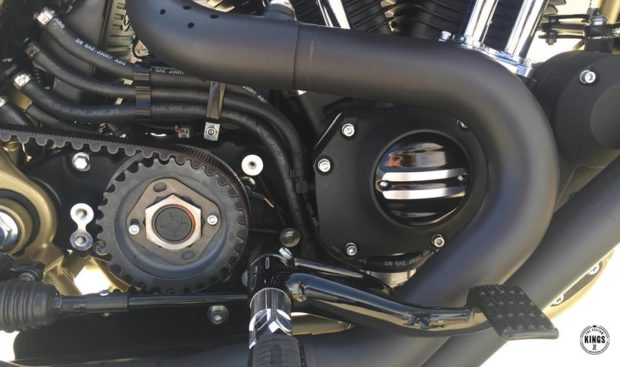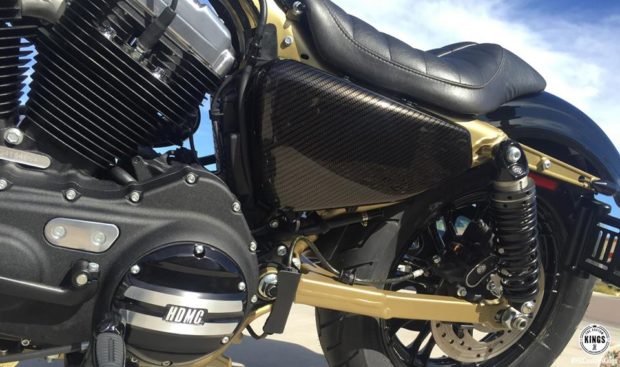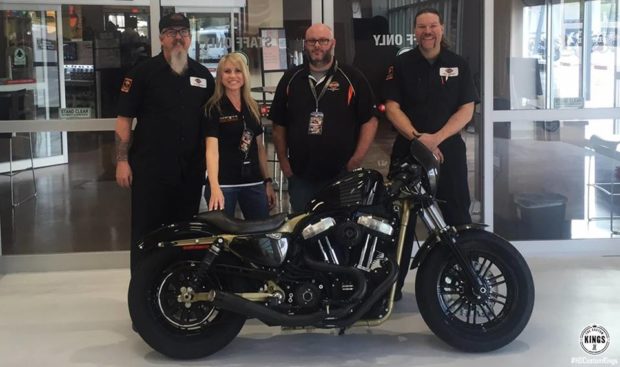 Blog Bobber Cafè Racer Foto Harley Davidson Mondo Kustom Moto custom, Harley Davidson, HDCustomKings, sporty