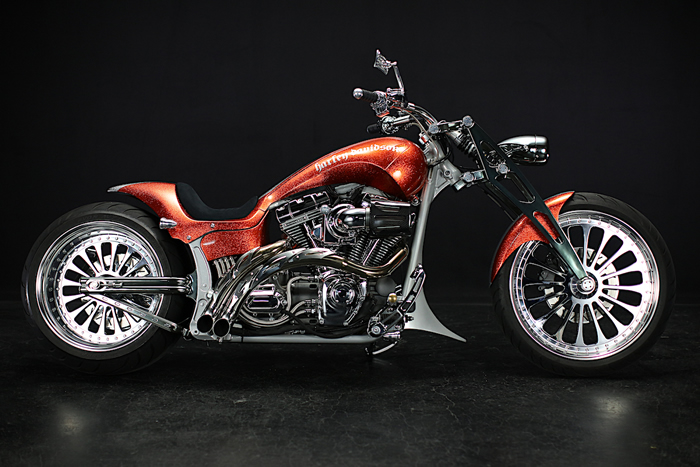 I ragazzi di Bad Land ci mostrano un'altra delle loro special di gran livello, questo modello basato su una Harley Davidson CVO BreakOut un modello HD che già di suo mostra aggressività e forza ma questa versione realizzata in Giappone aumenta notevolmente il livello di tutte le sue caratteristiche native.
Come sempre gomma maxi da 300, un bestione per pochi, moltissimi i pezzi realizzati in casa da Bad Land tra cui cerchio anteriore e posteriore, fanale, parafanghi, manubrio, scarico, filtro aria e in particolare la forcella in pezzo dalla lavorazione molto speciale,
Altri pezzi come la sella di Clione Speed, contachilometri Motogadget, pedalini, comandi e specchietti by Ken's Factory. verniciatura vivace e d'effetto by Bush Art. Un bel lavoro anche se alcuni pezzi non mi convincono molto tipo il puntale del motore.
English version: The boys of Bad Land show us another of their special big-time, this model based on a Harley Davidson CVO BreakOut an HD model which already shows his aggressiveness and strength, but this version made in Japan significantly increases the level of all its native characteristics. As always maxi rubber 300, a beast for a few, many pieces made at home from Bad Land including front and rear wheel, headlight, fenders, handlebars, exhaust, air filter and in particular the fork piece from the very special processing, Other pieces such as saddle Clione Speed, Odometer Motogadget, pedals, controls and mirrors by Ken's Factory. painting lively and by Bush Art effect. Very good job, though some pieces convince me not much like the motor tip.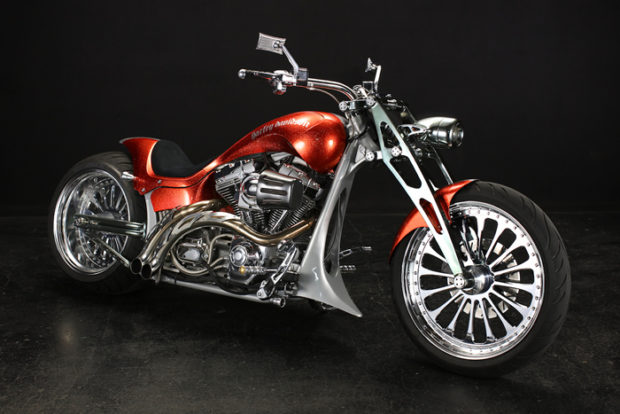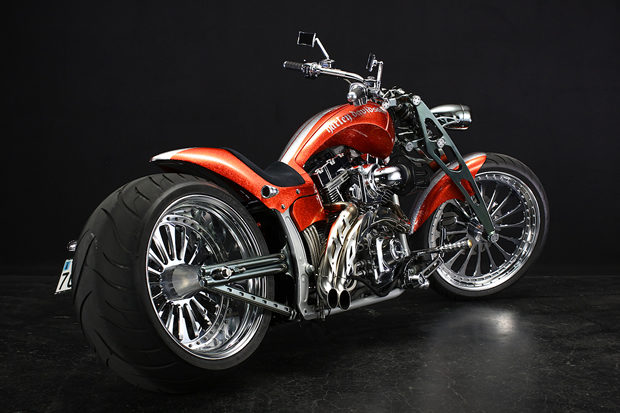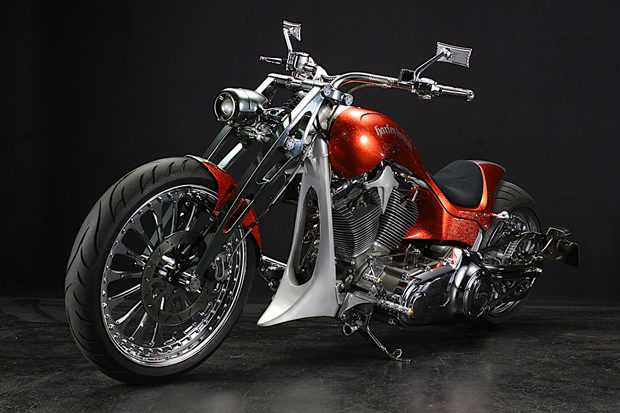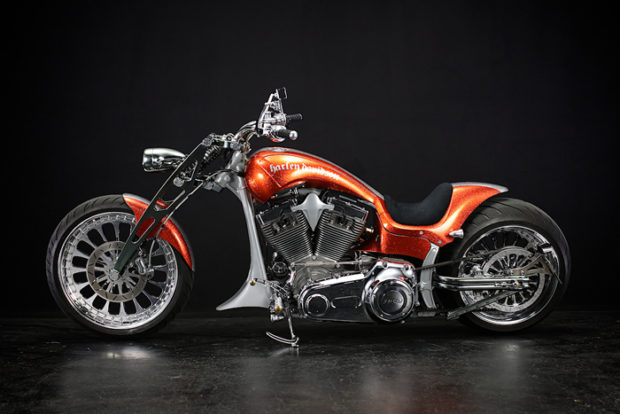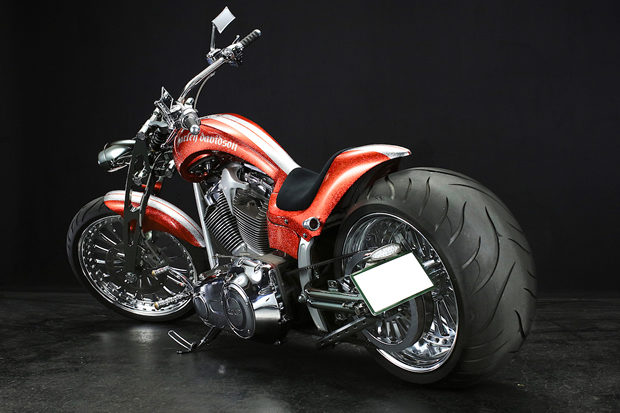 Blog Dragster Harley Davidson Moto Prima pagina Special Bad Land, breakout, cvo, Harley Davidson