Harley Davidson presenta l'utlimo arrivato nella casa di Milwaukee, è la verione special Dark siglato FLHRXS e ispirato alle customizzazioni che molti proprietari del King realizzano sulle loro moto.
Sul catalogo  va a far compagnia ai modelli Road King e Road King Classic, presenta assetto ribassato, assenza di parabrezza (che è una gran cosa esteticamente) e numerosi particolari anneriti, come il motore Milwaukee-Eight 107 che per la prima volta si presenta la finitura total black.
Sull'avantreno il classico grosso faro Nacelle nero, un bellissimo cerchio pressofuso in alluminio Turbine con gomma 130/60 e un manubrio mini Ape da 22. Poche le cromature mentre risultano anneriti protezione motore, manubrio e comandi manuali, specchietti, indicatori di direzione, carter motore, coperchio del filtro aria, silenziatori e paracalore degli scarichi.
Borse laterali più basse che vanno ad avvolgere in parte gli scarichi, assetto ribassato rispetto lo standard e targa sotto il fanalino per rendere la linea ancora più low.
English version: Harley Davidson presents the utlimo arrived at the home of Milwaukee, is the whisker version special Dark signed FLHRXS and inspired customizations that many owners of the King carry on their bikes. The catalog goes to keep company with the models Road King Road King Classic, has lowered suspension, absence of the windshield (which is a great thing aesthetically) and numerous special blackened, as the Milwaukee-Eight 107 engine for the first time presents the finishing total black. Axle classic big lighthouse Black Nacelle, a beautiful cast circle 130/60 aluminum with rubber turbines and a mini handlebar Ape to 22. Few chrome while they are blackened engine protection, handlebars and hand controls, mirrors, turn signals, crankcase engine, the air filter cover, silencer and heat shield of the exhaust. lower side bags that go to wrap partially exhausts, lowered suspension than the standard and license plate under the bottom side to make more low line.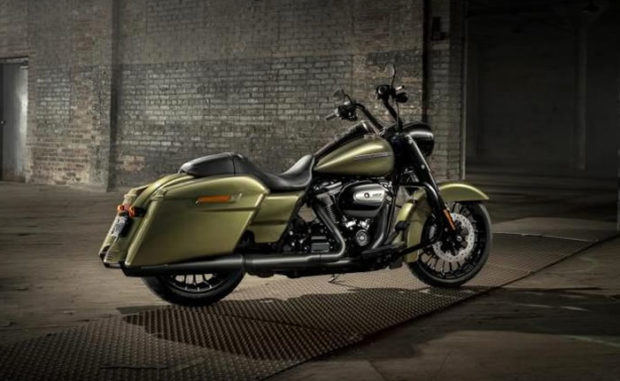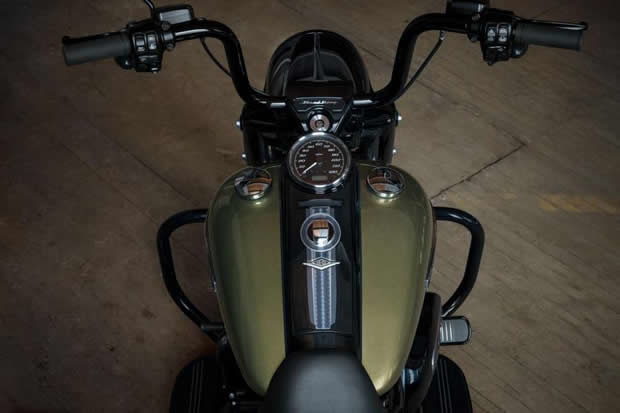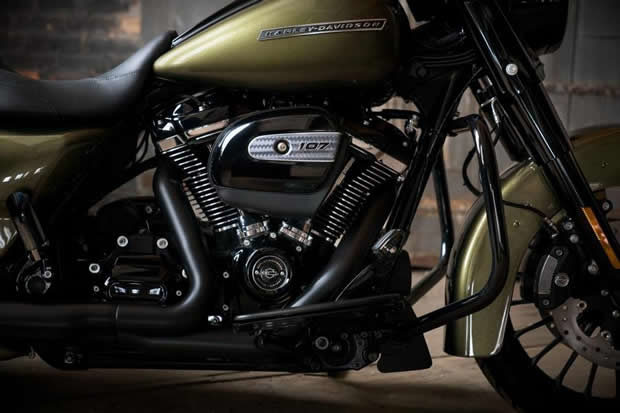 Bagger Blog Harley Davidson Moto Prima pagina Harley Davidson, Milwaukee, ROAD KING SPECIAL