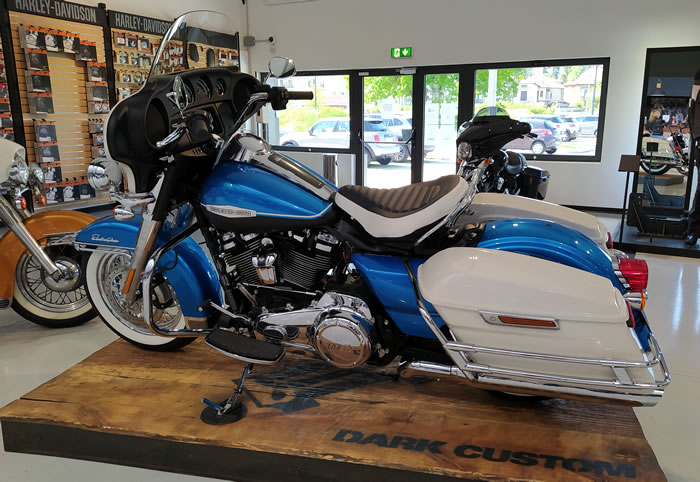 Un tuffo nel passato è quello che ci fa fare questa nuova-vecchia Electra Glide Revival che sarà disponibile in appena 1.500 esemplari ed è ispirata alla moto-icona del 1969 quindi comunque vada sarà un successo.
La scelta di produrre questo modello è legata all'introduzione del nuovo Icons Collection, un programma a cadenza annuale che propone modelli a produzione molto limitata. Il primo dei quali è la Electra Glide Revival ed è una reinterpretazione dell'icona di Milwaukee, ddegli anni 70.
Nel modello originale il cupolone e le borse erano in fibra di vetro stampata bianca; l'Electra Glide Revival replica quel look con una finitura verniciata in Birch White, serbatoio bicolor Hi-Fi Blue e Black Denim, diviso da una striscia Birch White, con colorazione Hi-Fi Blue sui parafanghi e laterali. Parte che la caratterizza è l'imponente sella monoposto rifinita in bianco e nero con profilo cromato, montata su sospensione regolabile a molle come un tempo. Solo 1500 esemplari per un costo di circa 31000 euro disponibile da Maggio.
English version: A blast from the past is what makes us do this new-old Electra Glide Revival which will be available in just 1,500 units and is inspired by the 1969 bike-icon so whatever happens it will be a success. The decision to produce this model is linked to the introduction of the new Icons Collection, an annual program that offers very limited production models. The first of which is the Electra Glide Revival and is a reinterpretation of the Milwaukee icon from the 1970s. In the original model, the dome and bags were in white printed fiberglass; the Electra Glide Revival replicates that look with a painted finish in Birch White, two-tone Hi-Fi Blue and Black Denim fuel tanks, divided by a Birch White stripe, with Hi-Fi Blue coloring on the fenders and sides. Part that characterizes it is the imposing single-seater saddle finished in black and white with a chromed profile, mounted on an adjustable suspension with springs as in the past. Only 1500 copies for a cost of about 31,000 euros available from May.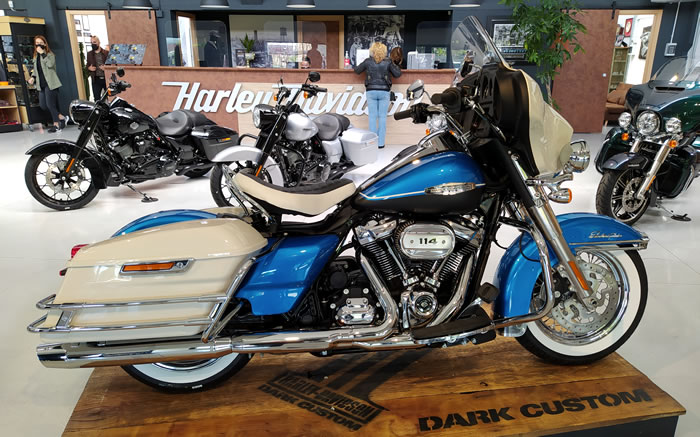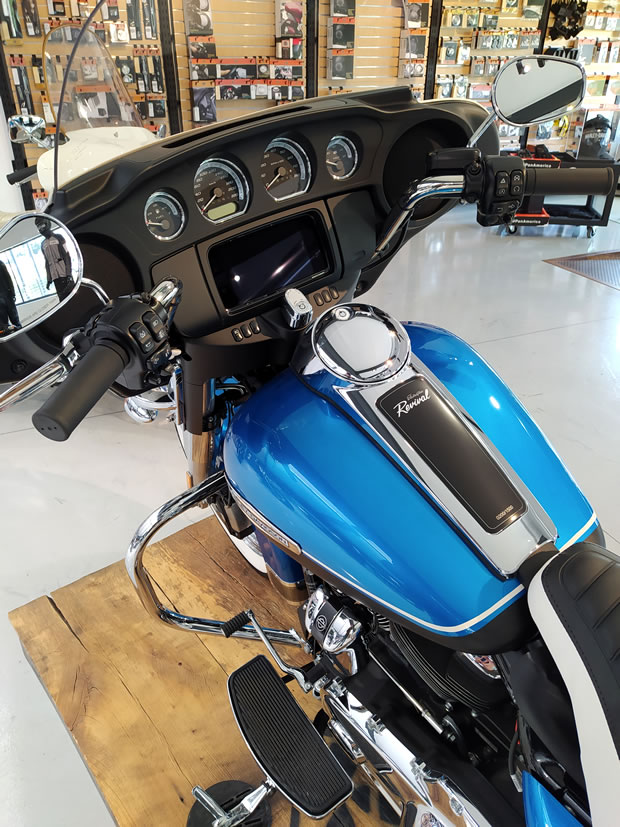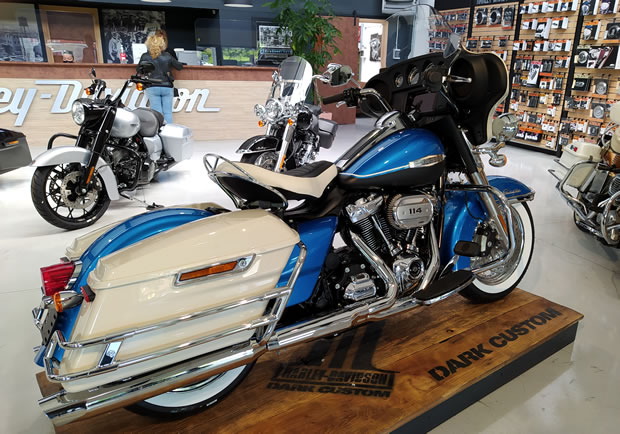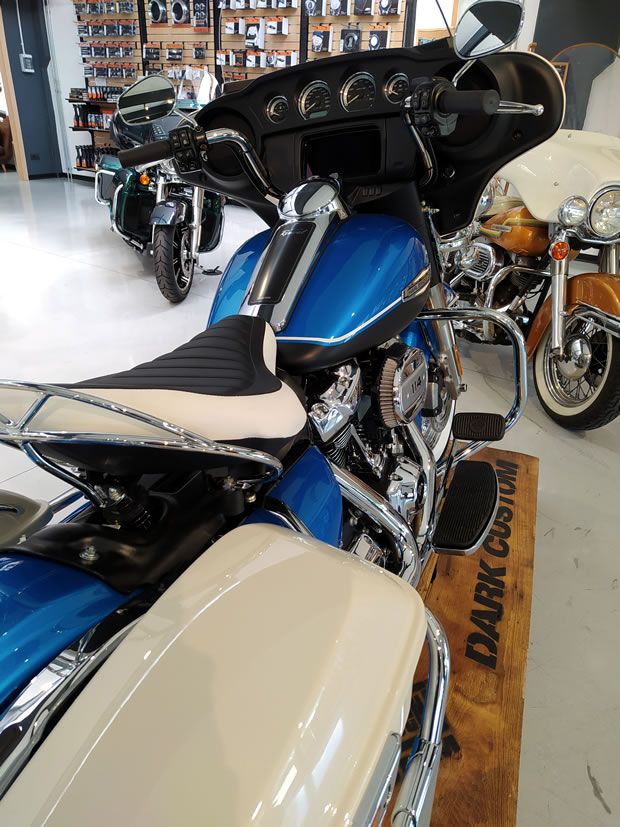 Bagger Blog Gruppo motociclistico Harley Davidson Mondo Kustom Moto Prima pagina Special anni 70, blue, Electra Glide Revival, FLHS, Harley-Davidson, vintage