Eccovi uno splendido Cross Bones presente al Motor Bike Expo 2015 allo stand Garage Inc. Modificato molto bene in pieno stile WLA una delle moto mitiche degli anni 30, utilizzata anche dall'esercito americano nella seconda guerra mondiale.
Veramente bello, a cominciare dal colore tipico dell'epoca, bellissima springer dotata di un manubrio ampio con i 3 caratteristici fari con il grosso clacson cromato in basso, sella vintage e borsone in cuoio, perfetti anche i parafanghi abbondanti. Peccato per il moderno Twin Cam che però da sicuramente molta più affidabilità del FlatHead che aveva il WLA.
English version: Here is a beautiful Cross Bones present at the Motor Bike Expo 2015 at booth Garage Inc. Edited very well in full style WLA a motorcycle legendary 30s , also used by the US Army in World War II . Really nice , starting with the color typical of the era , beautiful springer with a large handlebar with 3 lights and the big horn chrome down, saddle bag and vintage leather . Too bad for the modern Twin Cam but definitely by far more reliable Flathead who had the WLA .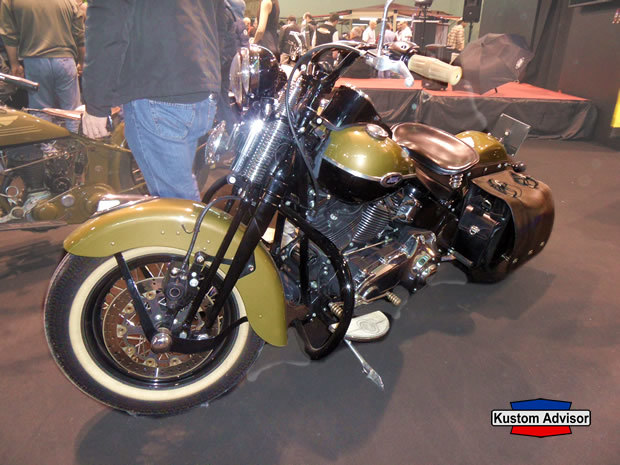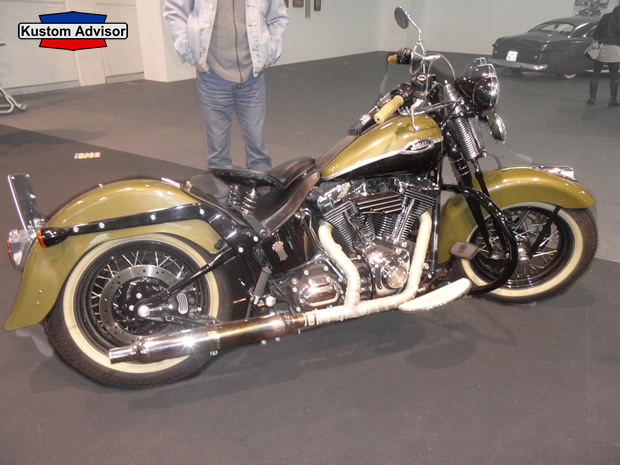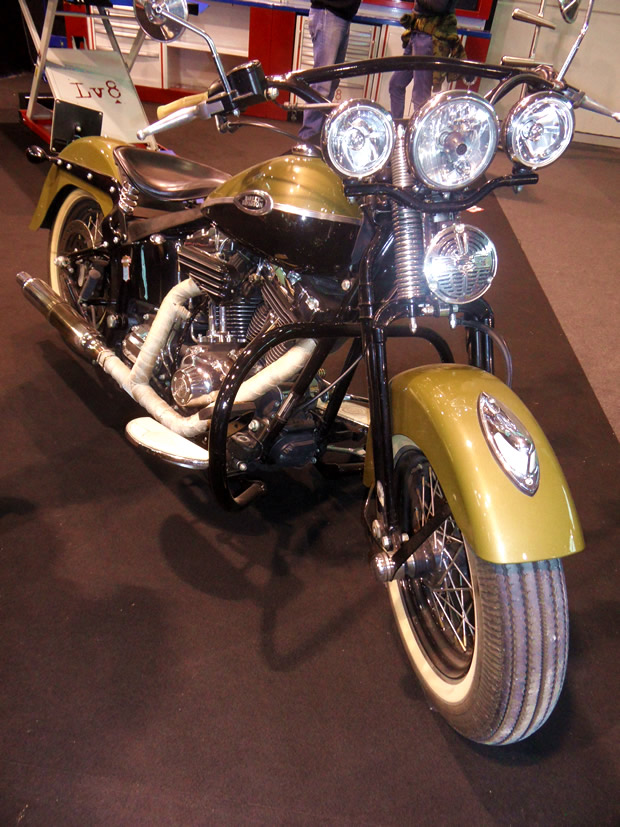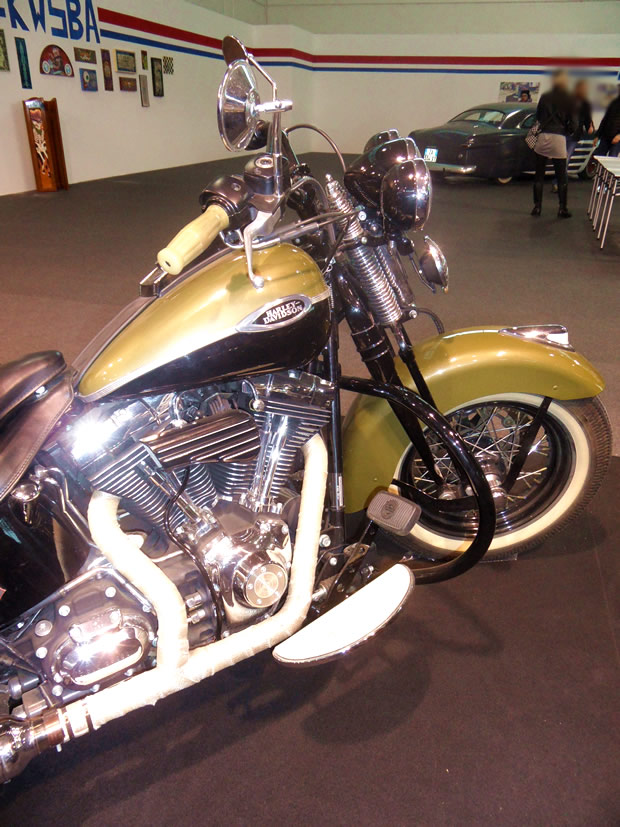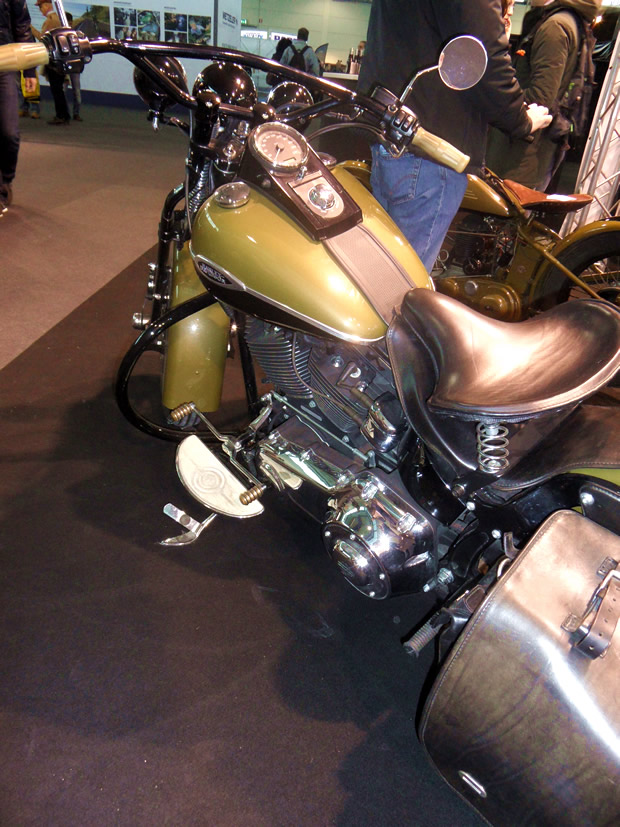 Blog Bobber Foto Harley Davidson Mondo Kustom Moto Special harley wla