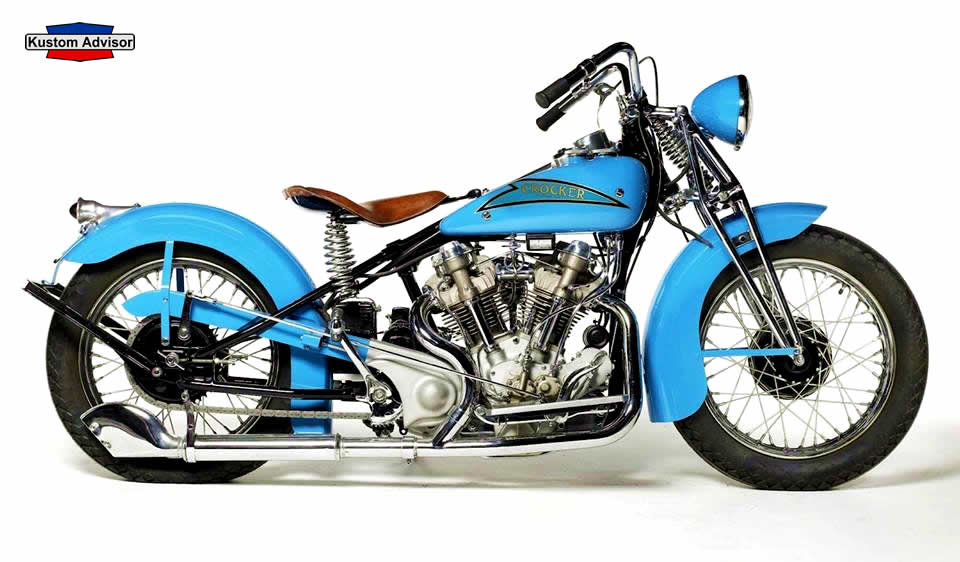 Eccovi un'altro splendido modello di Crocker del 37 la 'Big-Tank', simile alla 'Hemi-Head' ma un po più piena e potente e con la forcella più robusta e cromata. Molto bella da vedere con questo colore vintage, sicuramente più semplice rispetto alle attuali custom ma teniamo sempre presente che è una moto uscita nel 1937. Condizione eccezionale per questo modello restaurato in modo maniacale e perfetto.
Chi di noi appassionati non vorrebbe averla nel proprio garage o meglio nella propria sala!
English version: Here's another gorgeous model Crocker of the 37 ' Big Tank ' , similar to ' Hemi – Head ' but a little fuller and more powerful . Very nice to see with this color vintage , definitely easier than the current custom but we always keep in mind that it is a motorcycle output in 1937. Condition exceptional for this model restored so manic and perfect. Those of us fans would not want it in your garage or better in their own room!