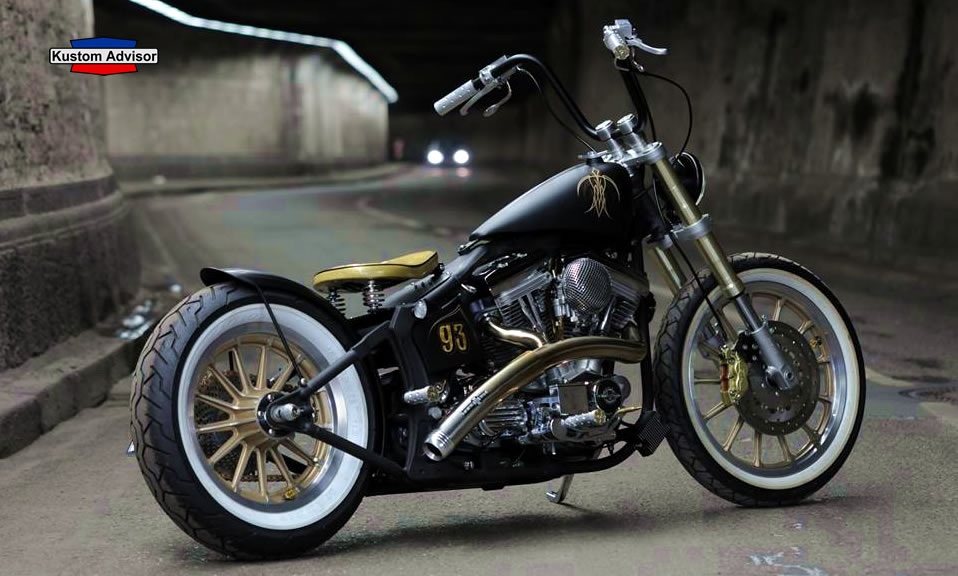 Gustiamoci questo chopper chiamato Gold Digger realizzato dai ragazzi di Independent Chopper. Su base Softail Evo hanno realizzato questo gioiello che si ispira al tanto desiderato metallo prezioso.
Molti i pezzi realizzati artigianalmente, particolari i cerchi in alluminio bicolori oro e alluminio anche se forse avrei preferito i classici raggi magari color oro che con la linea scelta forse si adattavano meglio, parafango realizzato a mano, che si lega bene con il serbatoio Mustang da 2,2 galloni, bello lo scarico 2 in 1, manopole e comandi in alluminio vintage, il sellino mono non mi entusiasma molto… Nel complesso un bel lavoro!
English version: Let's enjoy this chopper called Gold Digger created by the guys Independent Chopper. Based Softail Ages have made this jewel inspired by the coveted precious metal. Many of the pieces handcrafted, special aluminum wheels and two-tone gold aluminum although perhaps I would have preferred the classic golden rays maybe that with the chosen line perhaps best suited, fender handmade, which binds well with the tank Mustang 2.2 gallons, beautiful unloading 2 in 1, and aluminum control knobs, vintage mono seat not too keen … Anyway a good job!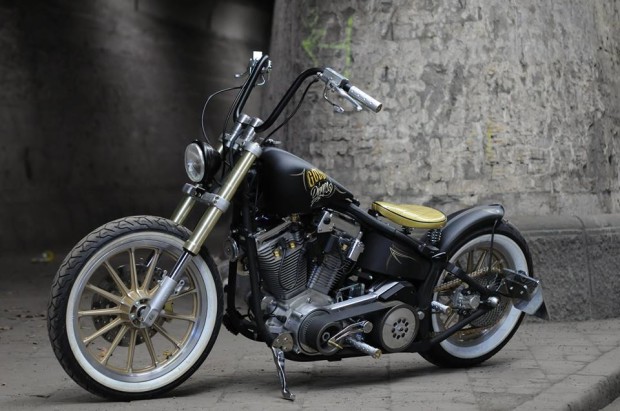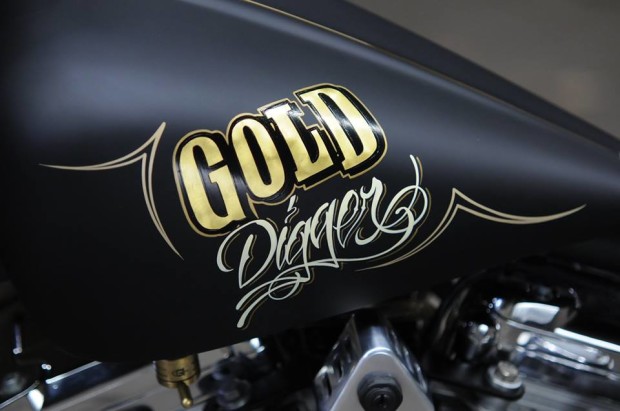 Blog Chopper Foto Harley Davidson Kustom Kulture Mondo Kustom Moto Gold Digger, Harley Chopper, independent chopper