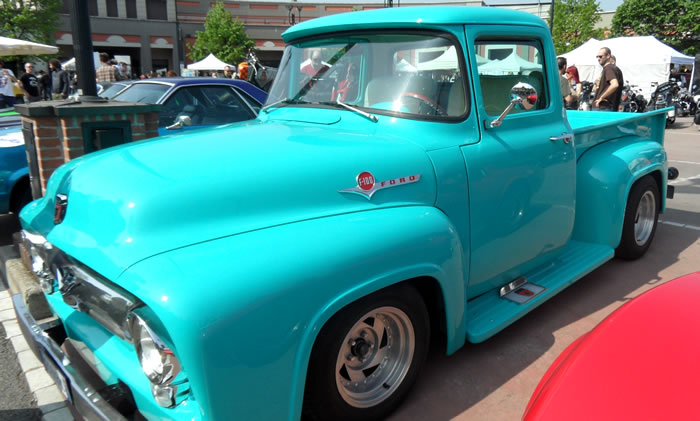 Facciamo un salto negli anni 50 con questo furgoncino splendidamente restaurato anche con ritocchi più moderni dell'originale e un colore azzurro vintage.
La Ford ha prodotto vari modelli della serie F in particolare questo F-100 è stato prodotto dal 53 al 56 con questa linea molto attraente e piena con curve e parafanghi pieni e tondeggianti, ricavato dal precedente modello F-1 prodotto dal 48 al 52 al quale è stato dato un motore a valvole laterali e un parabrezza più avvolgente mentre prima era dritto, anche il muso e la mascherina è un po cambiato e nell'insieme ha acquistato una linea più accattivante.
Secondo me questa è la serie migliore di tutte le 13 serie che ha visto questo modello evolversi nei decenni. In particolare quello che vediamo in queste foto è in condizioni quasi perfette curato in modo maniacale e con passione dal proprietario che ha fatto gran parte de lavoro. Lo invidio molto per avere nel suo garage questo gioiello.
English version: Let's jump into the 1950s with this beautifully restored van also with more modern touches than the original and a vintage blue color. Ford has produced various models of the F series in particular this F-100 was produced from 53 to 56 with this very attractive and full line with full and rounded curves and fenders, obtained from the previous F-1 model produced from 48 to 52 to which was given a side valve engine and a more wraparound windshield while before it was straight, even the nose and the grille has changed a bit and overall has acquired a more attractive line. In my opinion this is the best series of all 13 series that has seen this model evolve over the decades. In particular, what we see in these photos is in almost perfect condition, cared for in an obsessive and passionate way by the owner who has done most of the work. I envy him a lot for having this jewel in his garage.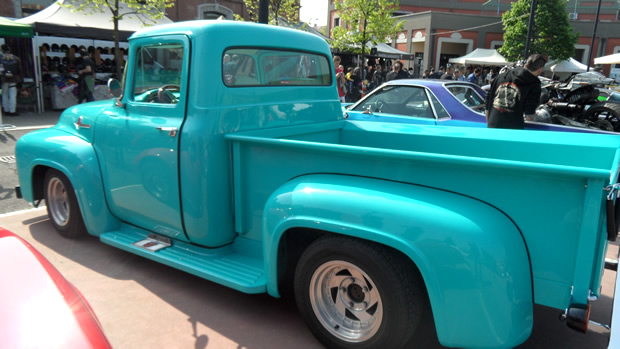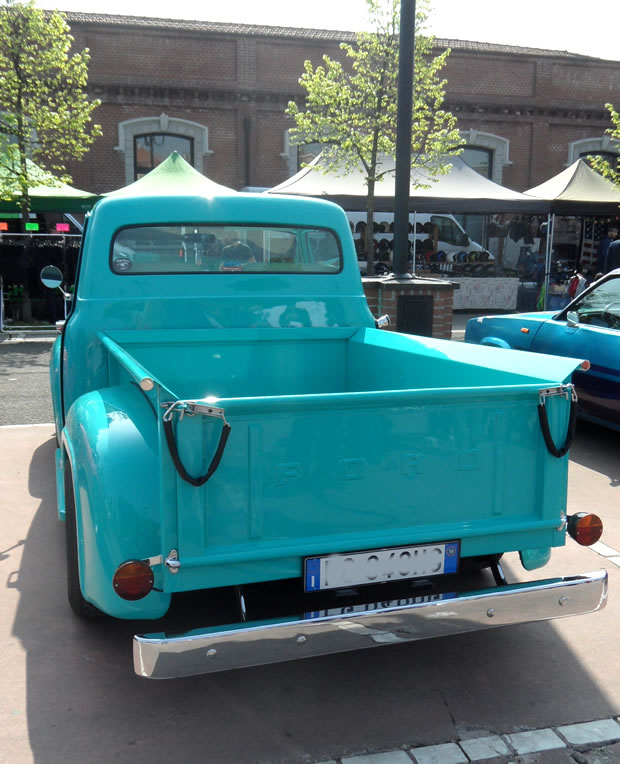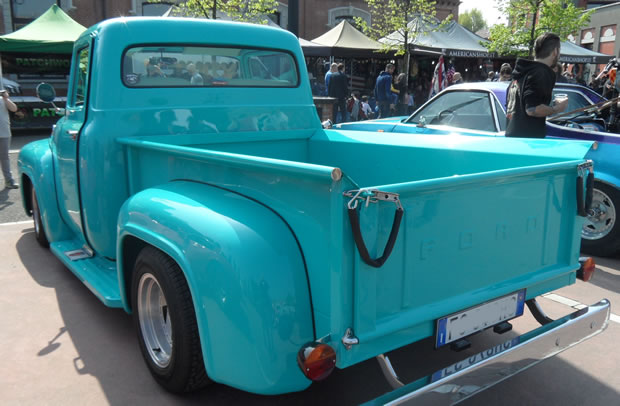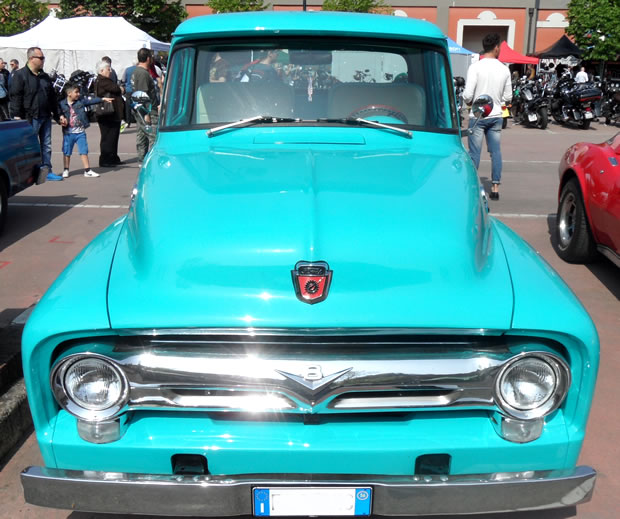 Auto Blog Mondo Kustom Prima pagina anni 50, F-100, ford, Furgoncino, vintage