Un salto nella patria del custom dagli amici di Brass Balls Bobbers per ammirare il loro chopper realizzato un paio d'anni fa e chiamato "Epic Chopper".
Nel 2012 ha partecipato ai mondiali AMD Custom posizionandosi alla grande, del resto è come un bel lavoro come altri già visti dei ragazzi di Brass Balls Bobbers. Condivide la stessa struttura di un'altra special di loro produzione la 69 Chopper, altre caratteristiche che notiamo sono un serbatoio Pinche' con un tappo artigianale lavorato a corona filler, ruote G4 ricavate dal pieno che danno un senso di massiccio e arte del metallo, gomme Avon stradali, e controlli ISR. Bello il telaio finto rigido, a tubi color canna di fucile, sella vintage molto curata e scarichi racing… Un ottimo lavoro!
English version: A jump in the custom home of friends of Brass Balls Bobbers to admire their chopper made a couple of years ago and called "Epic Chopper". In 2012 he participated at the World AMD Custom positioning itself to the great, the rest is like a fine job as already seen other boys Brass Balls Bobbers. It shares the same structure as another special of their production the 69 Chopper, other features that we see are a reservoir Pinche 'with a crown cap artisan worked filler, G4 billet wheels that give a sense of the massive and metal art, and controls ISR. Beautiful frame fake rigid tube gunmetal, vintage saddle very accurate and drains racing … Great job!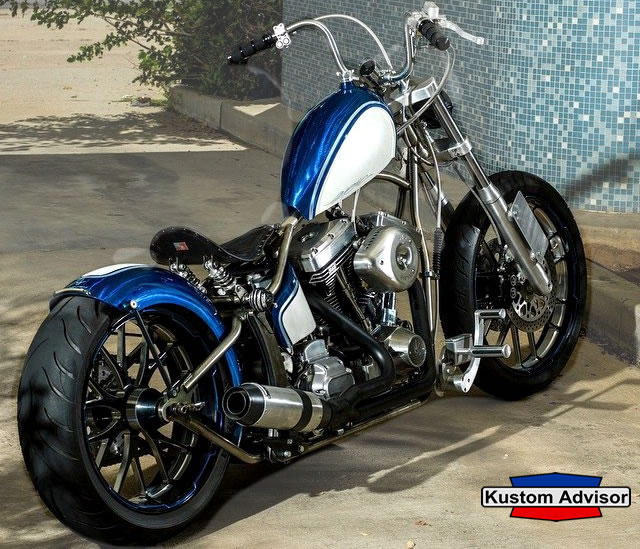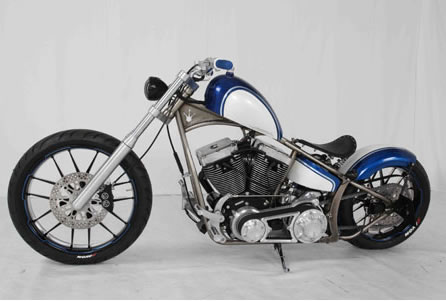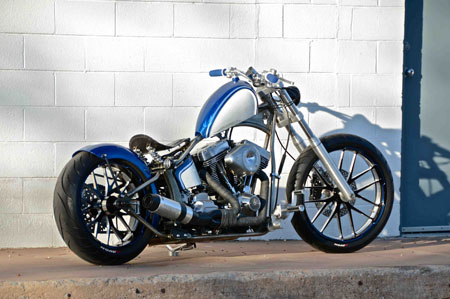 Blog Bobber Foto Mondo Kustom Moto Special Brass Balls Bobbers, chopper, EPIC cHOPPER