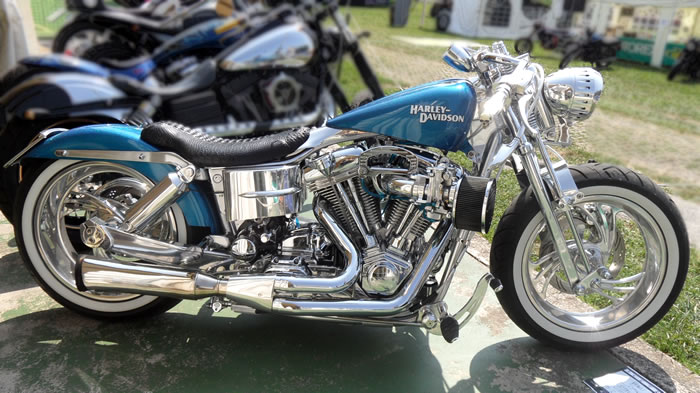 Ragazzi giorni fa sono passato al Motor's Lake in provincia di Varese, che quest'anno si è svolto sul lago di Comabbio e non più a Laveno sul lago Maggiore.
Devo dire che la location non era male, in mezzo al verde proprio sul lago, giornata afosa e qualche moto esposta per il concorso nelle varie categorie. Secondo me la migliore che c'era li in concorso è questa special Dyna Super Glide, parecchio rifatta e con dietro un bel po di ore di lavoro.
Molto scenografica e piena di cromature a cominciare dal motore completamente lucido, non c'è un pezzo nero. Belli i cerchi in alluminio lavorati, e la springer, manubrio basso stile Cafè Racer, e buona le scelta del serbatoio contenuto e dalla linea filante, e una sella in coccodrillo. Alcuni punti migliorabili secondo me,  come ikl parafango posteriore tagliato dritto e il filtro aria un po grosso, forse a cono era meglio. Ma nel complesso bel lavoro!
English version: Guys days ago I went to the Motor's Lake in the province of Varese, which this year was held on Lake Comabbio and no longer in Laveno on Lake Maggiore. I must say that the location was not bad, in the middle of the green right on the lake, a dense day and some motorcycle exposed for the competition in the various categories. In my opinion, the best that was there for them is this special Dyna Super Glide, a lot of reworked and behind a good few hours of work. Very scenic and full of chrome-plating starting with the fully shiny engine, there is not a black part. Beautifully machined aluminum wheels, and springer, low-key Cafè Racer handlebar, and a good choice of tank contents and threadline, and a crocodile saddle. Some points to be improved according to me, such as the rear fender straight cut and the air filter a bit bigger, perhaps cone was better. But overall nice work!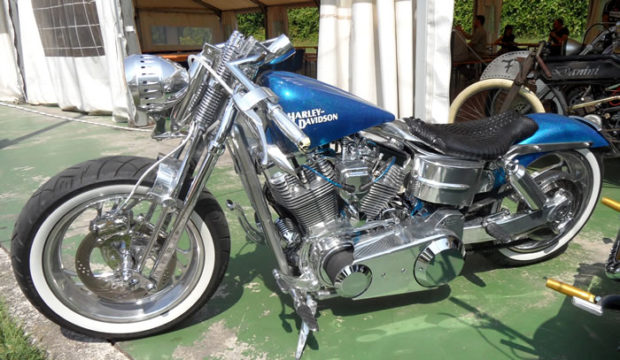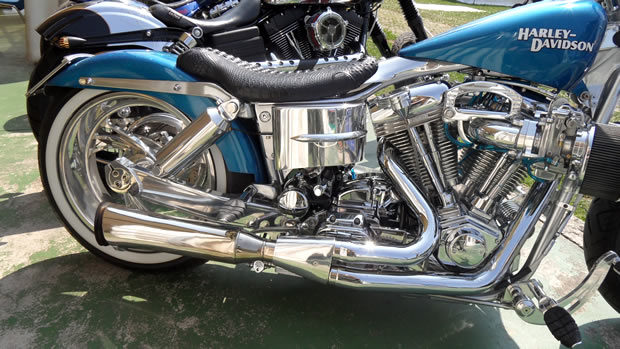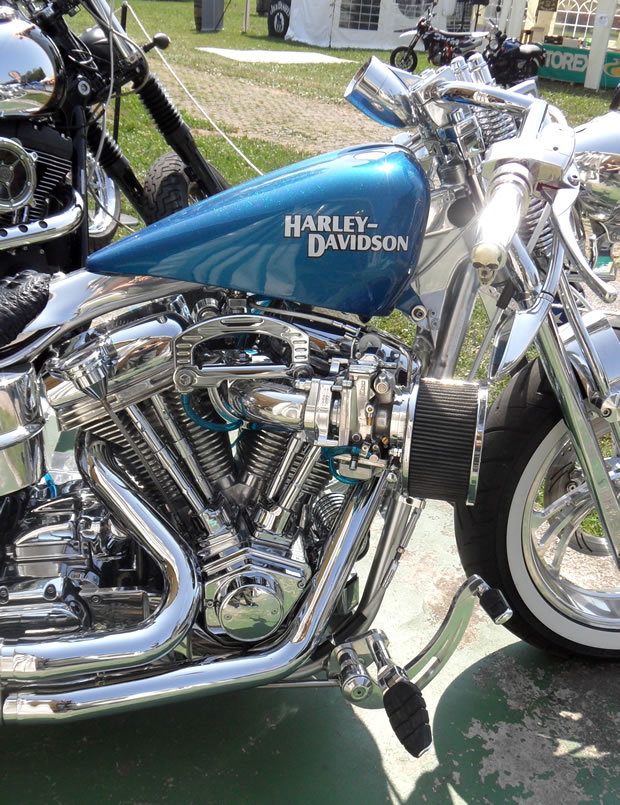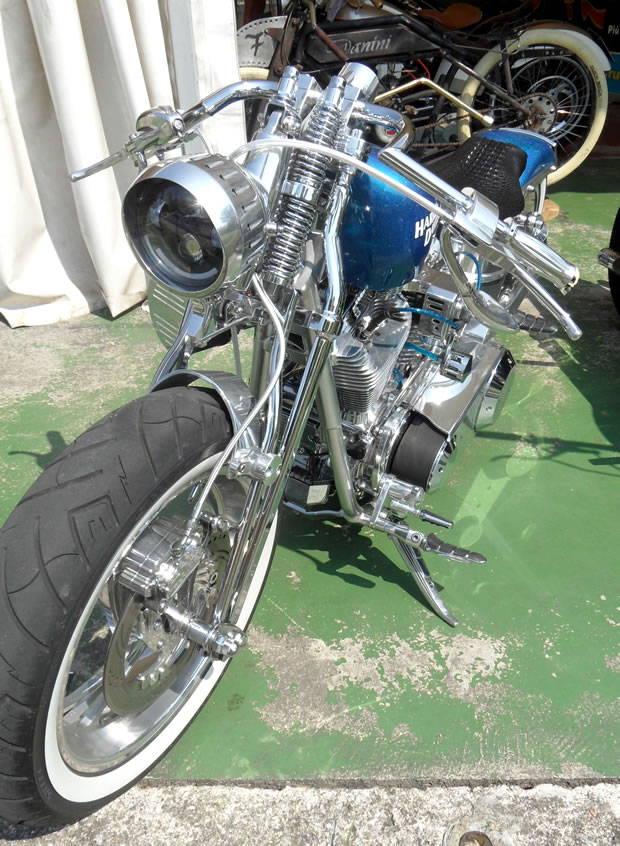 Blog Bobber Freestyle Harley Davidson Kustom Kulture Mondo Kustom Moto Prima pagina Special cromature, Dyna Super Glide, special