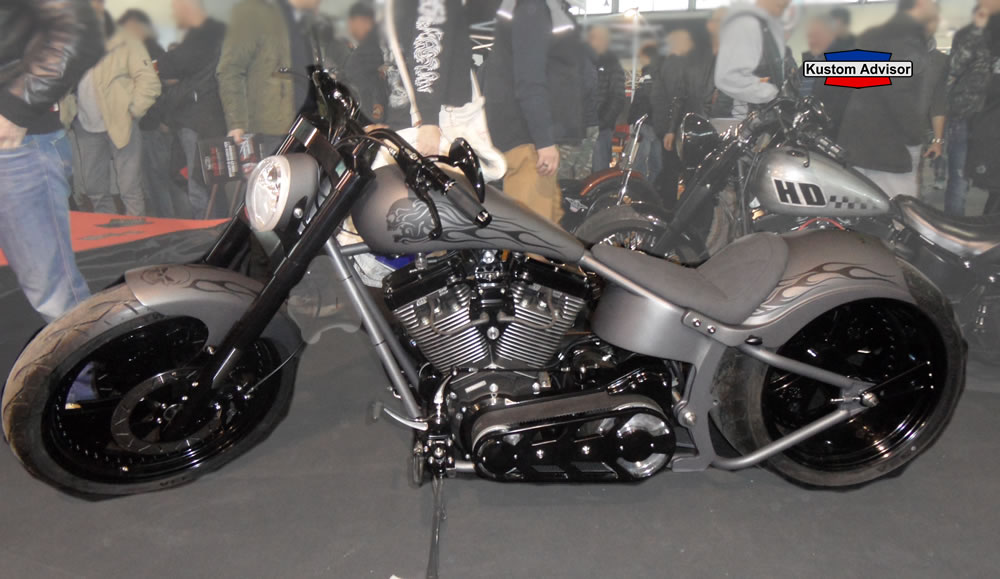 Una special appartenente all'ormai popolata categoria dei dragster custom, con motori importanti e gomma posteriore dai 280 in su, in questo caso monta ben un 310!
Il suo nome è Mr Skull e non passa certo inosservato, esagerato e imponente con un colore canna di fucile tenue e cerchi in alluminio ricavati dal pieno di color nero lucido. Una belva che brucia l'asfalto al semaforo e che sfida chiunque anche le super sportive.
Un po anonima, senza nulla di innovativo o di particolare, una linea classica per la sua categoria ma comunque un bel lavoro custom…
English version: A special member of the now populated category of custom dragster, with major engines and rear tire from 280 up, in this case a 310 mounts well! His name is Mr. Skull and does not go unnoticed, exaggerated and imposing with a gunmetal color tenuous and aluminum wheels from solid-colored black. A beast burning the asphalt at the traffic lights and challenge anyone even the super sports. A little anonymous, without anything innovative or particularly, a classic for its category but still a nice custom work.