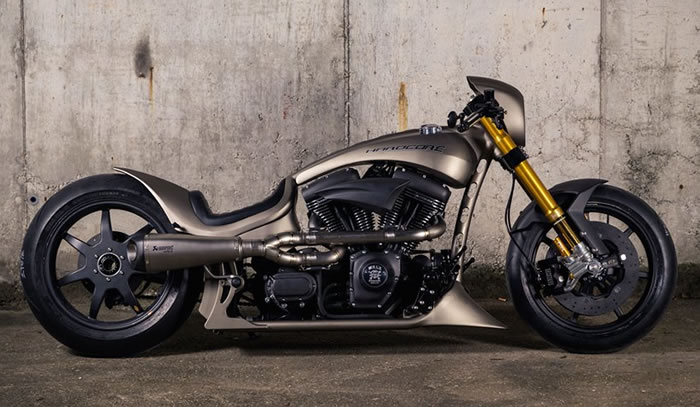 Uno dei più famosi costruttori di custom dragster è il mitco Walza Hardcore ormai veterano nel mondo bikers.
Qui vediamo una delle sue ultime special, un dragster Akrapovic che monta pezzi di ultima generazione e con tecnologia elevata, qualità, potenza e classe sono tutte caratteristiche che distinguono Walz e lo rendono da tempo uno dei migliori.
Scarico Akrapovic personalizzato, bassa come non mai, grigia e gialla un abbinamento sobrio ma deciso, i dettagli sono da osservare al meglio come il blocco freni che vediamo sotto con dischi in carbonio per una frenata potente e precisa come il motore di grande potenza…
English version: One of the most famous manufacturers of custom dragster is the MITCO Walza Hardcore now veteran bikers in the world. Here we see one of his last special, dragster Akrapovic assembling pieces of the latest generation and high technology, quality, power and class are all characteristics that distinguish Walz and make long been one of the best. Custom Akrapovic exhaust, low as ever, gray and yellow a sober combination but decided, the details are to be observed at best as the brake block that we see below with carbon discs for powerful and precise braking as the high power engine.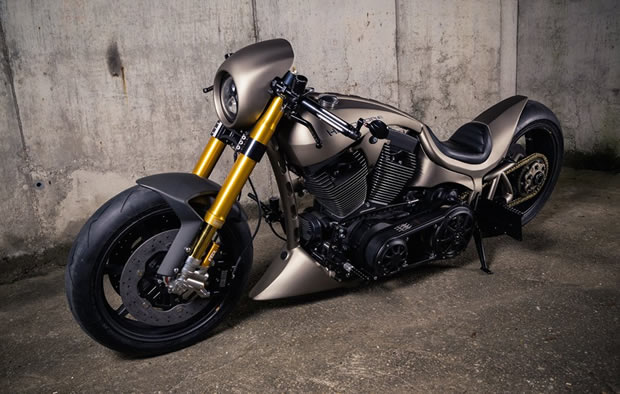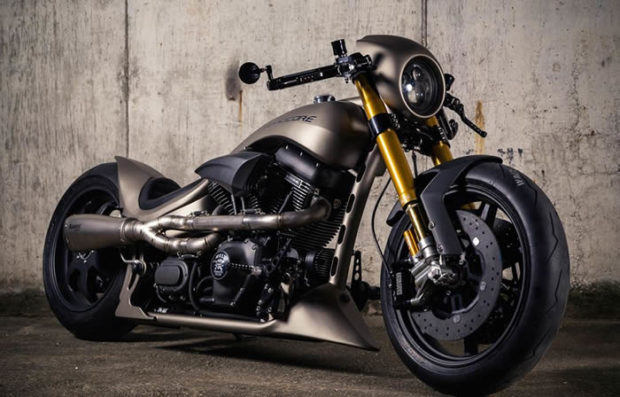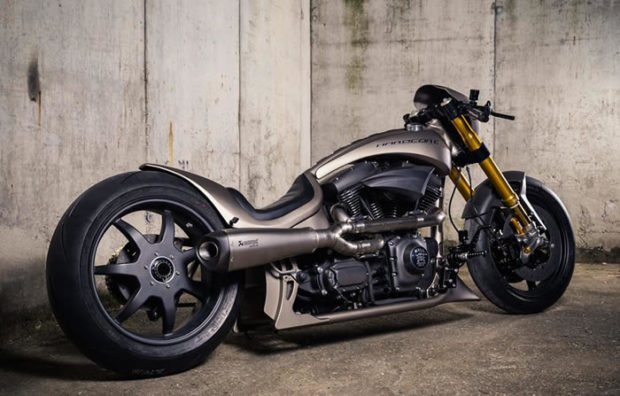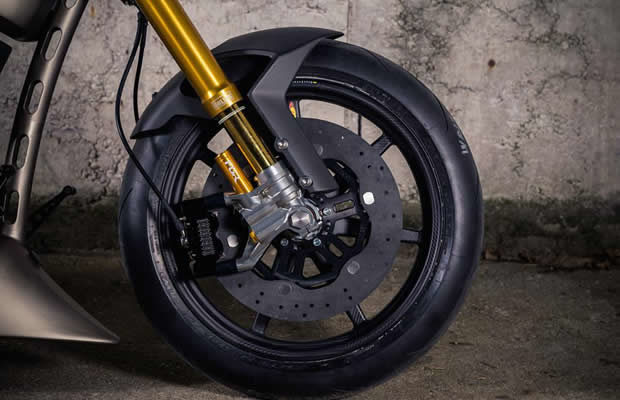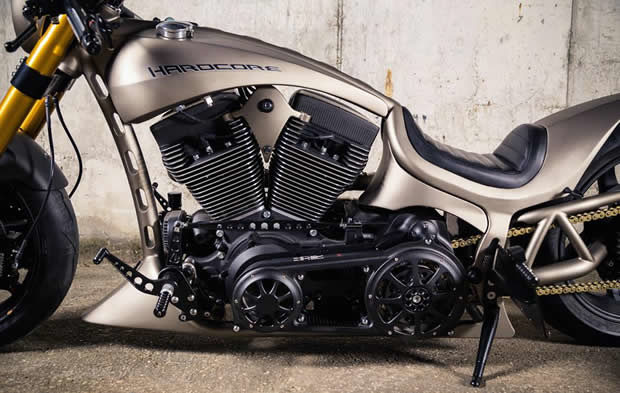 Blog Bobber Dragster Moto Prima pagina Special Akrapovic, dragster, Walz hardcore