Continuiamo qualcosa che abbiamo iniziato tempo fa, cioè l'osservazione di alcuni tra i partecipanti alla The Battle of the Kings.
Oggi ci vediamo questo bel bobber su base Sportster ovviamente, un bobber old style, che con la verniciatura speciale da l'idea di qualcosa di super vissuto, una moto che ha passato anni sotto la pioggia abbandonata dal suo proprietario e da Dio, ma che in realtà è nuova!
Da notare il cambio manuale come vuole lo stile old, poco pratico ma molto vintage, belli anche gli scarichi poco vintage ma molto rumorosi il che a molti piace e che consente di dal sfogo al meglio alla voce classica del nostro amato 2 cilindri a V.
English version: We continue something that we started long ago, that the observation of some of the participants at The Battle of the Kings. Today we see this beautiful Sportster bobber on the basis of course, a bobber old style, that with the special painting by the idea of something super experienced, a bike that has spent years in the rain abandoned by its owner and by God, but that actually it is new! Also the beautiful little vintage drains but very noisy which many like and that allows the vent to better the classic voice of our beloved 2-cylinder V.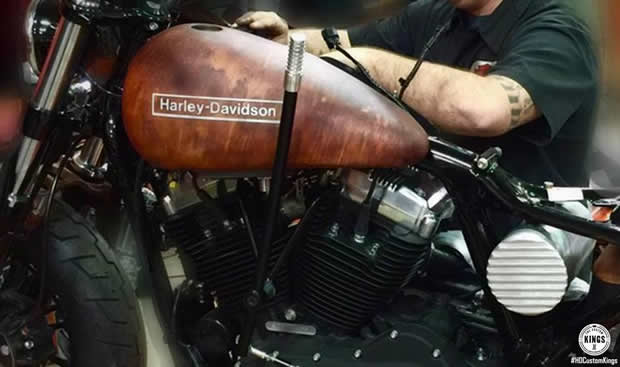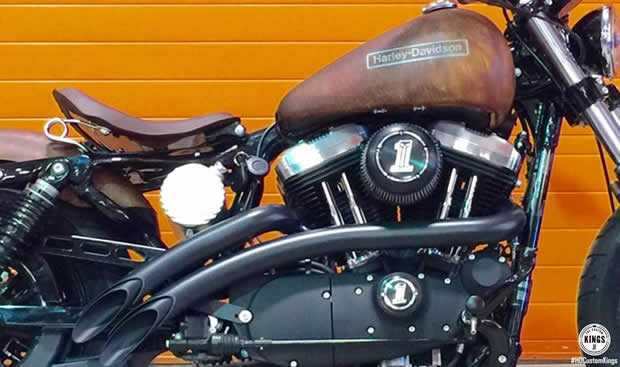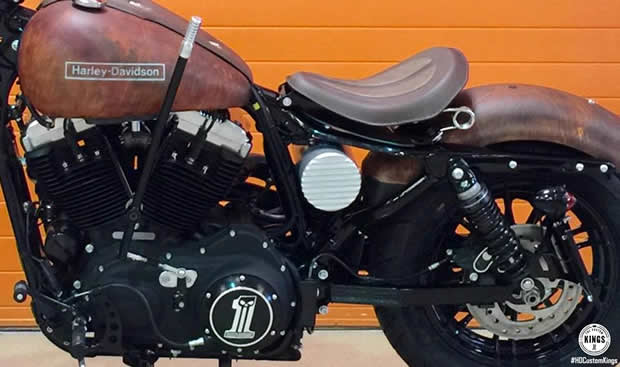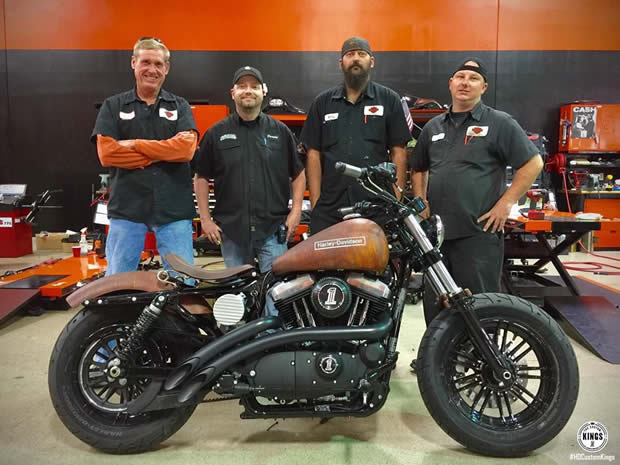 Blog Bobber Foto Harley Davidson Kustom Kulture Mondo Kustom Moto Battle of the Kings, sportster bobber