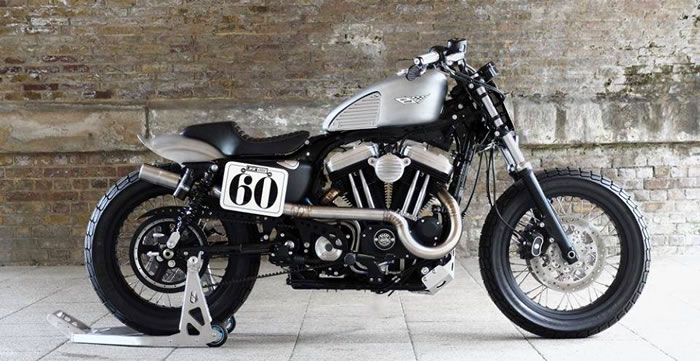 E' arrivo il tanto atteso Battle of the King 2017, il contest a livello Europeo rivolto a tutti i concessionari Harley, che si sfidano su loro interpretazioni della mitica Sportster.
Qui vediamo quella realizzata da Warr's Harley-Davidson – King's Road Customs, su base 883R che è stata completamente spogliata e rimodellata con pezzi realizzati da Warr's che danno alla special un tocco tutto personalizzato secondo il loro stile e interpretazione dello style Flat Tacker.
Si nota subito lo scarico che rispecchio il loro stile, già visto su altri loro lavori, il parafango posteriore e sella lavorata a mano che sembra poter ospitare un passeggero ma che di fatto risulterebbe un'ardua impresa. Da notare il fanalino anteriore orizzontale sotto la targa di gara, pneumatici da Flat Maxxis, e il serbatoio con le pancie scavate con inserti, anche questo già trovato su loro special precedenti.
English version: It 's arrived the Battle of the King 2017, a European contest open to all dealers Harley, who challenge each other on their interpretations of the legendary Sportster. Here we see one built by Warr's Harley-Davidson – King's Road Customs, on the basis 883R which was completely stripped and remodeled with pieces made by Warr's that give the special ones all personal touch according to their style and interpretation of the style Flat Tacker. You will immediately notice the drain that I mirror their style, already seen on their other jobs, the rear mudguard and saddle handmade that seems to accommodate a passenger, but which in fact would be a serious challenge. Note the horizontal front bringing under the event license plate, Flat tires Maxxis, and the tank with bellies dug with inserts, this also already found on their previous special.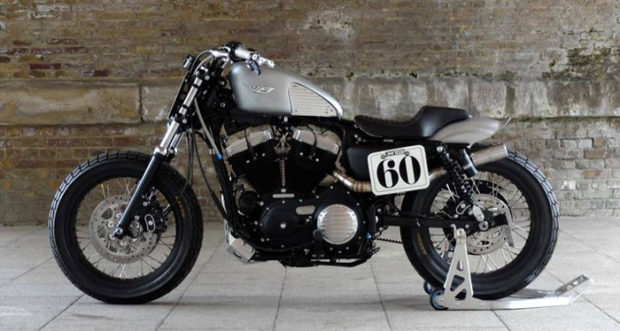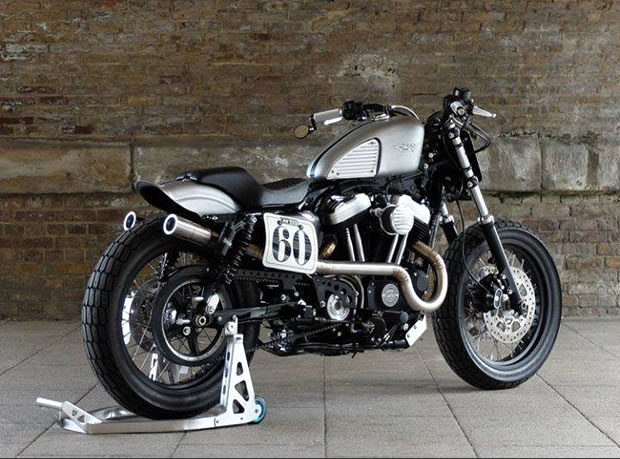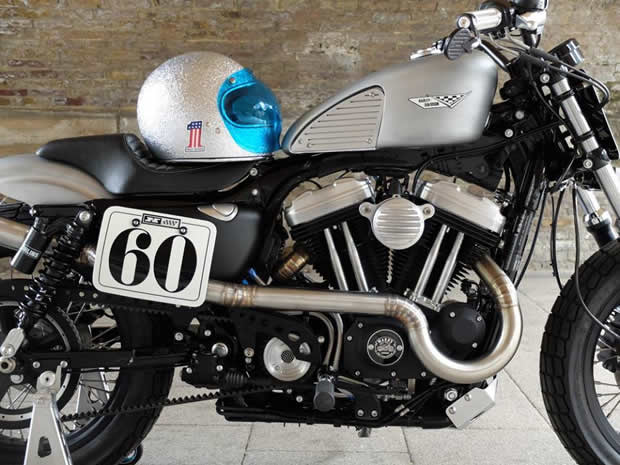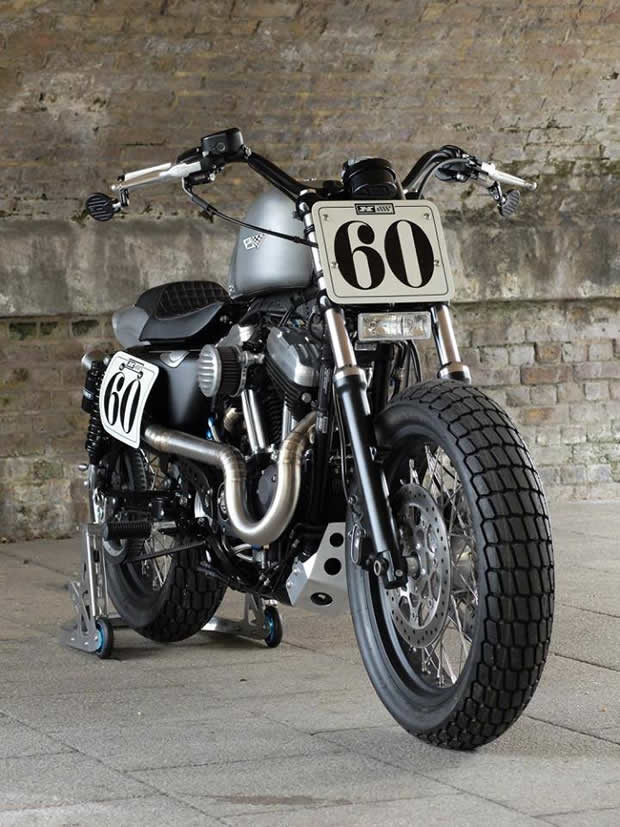 Blog Bobber Flat Tracker Harley Davidson Mondo Kustom Moto Prima pagina Special Dirty Blu, Harley-Davidson, Sportster, warr's