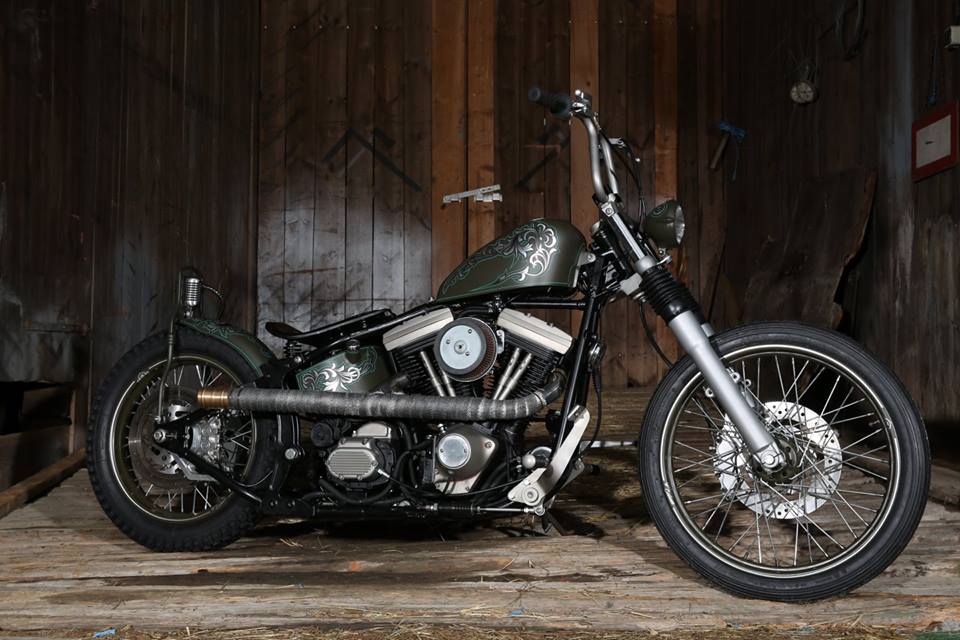 Eccovi un affasciante chopper Frisco Style realizzato da Bobber Garage i ragazzi che ormai conosciamo bene e di cui abbiamo visto diversi lavori, tutti fatti con classe.
Realizzato per Jimmy Cornett fantastico cantante e musicista di blues e rock che abbiamo visto e sentito anche al Custom Bike Show di Verona, e che ha dato prova di possedere una voce strepitosa e selvaggia come questa moto.
Questo chopper realizzato su base Evo è vintage, rude e di classe come Jimmy, del resto i ragazzi di Bobber Garage hanno fatto un lavoro modellato sulle caratteristiche del loro cliente ed hanno fatto proprio un bel lavoro!
Bellissimo il lavoro di verniciatura con inserti stile floreale in color metallo vivo e il nome di Jimmy sul serbatoio, ogni dettaglio è perfetto e old school.
English version: Here's a Charmful chopper made by Frisco Style Bobber Garage kids who already know well and where we saw several works, all done with class. Made for Jimmy Cornett fantastic singer and musician of blues and rock that we have seen and heard even at the Custom Bike Show in Verona, and that has proven to have an amazing voice and wild like this bike. This chopper is made on the basis Ages vintage, rude and class as Jimmy, the rest of the guys Bobber Garage did work modeled on the characteristics of their customer and they did a very good job! Beautiful work of painting with floral inserts in metal color live and the name of Jimmy on the tank, every detail is perfect and old school.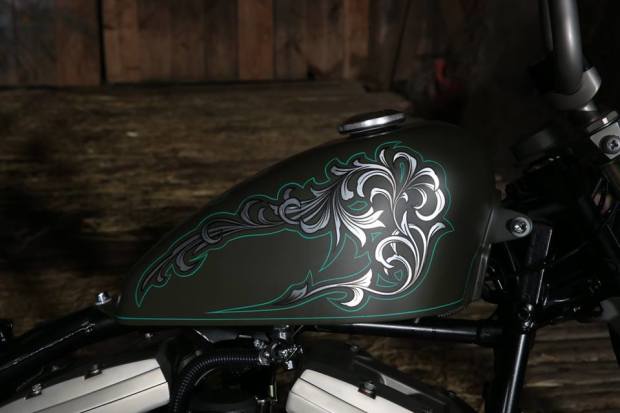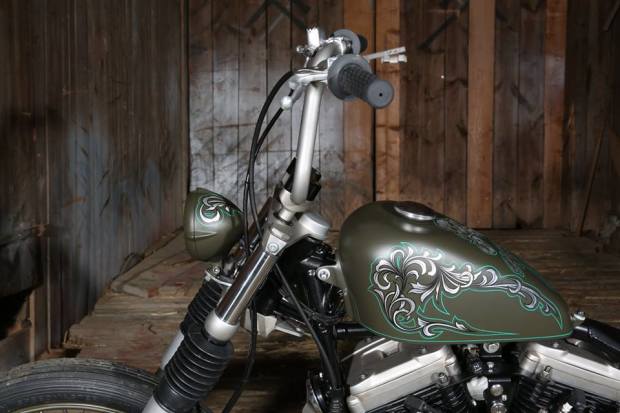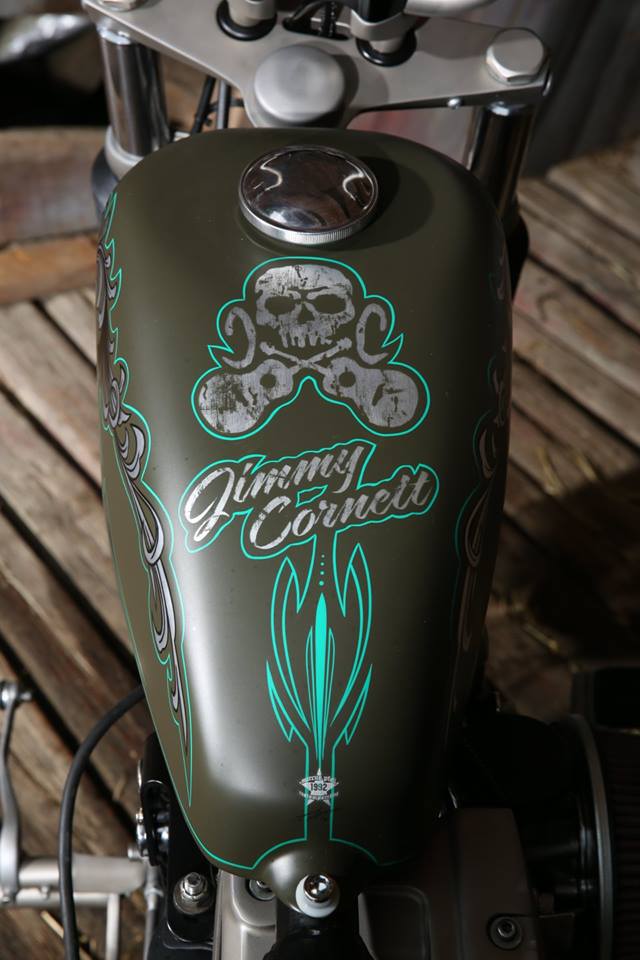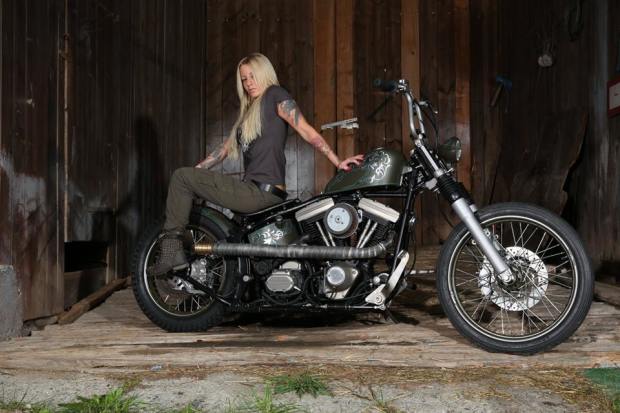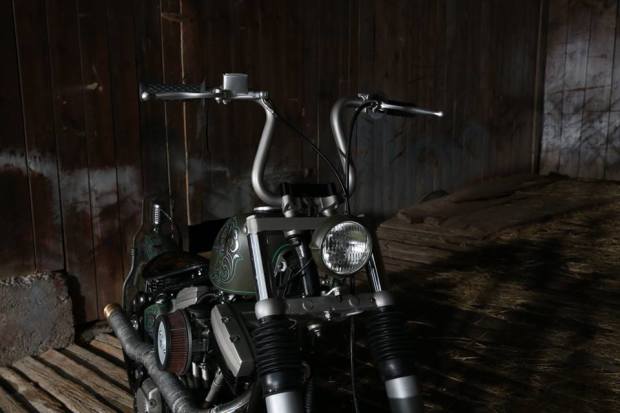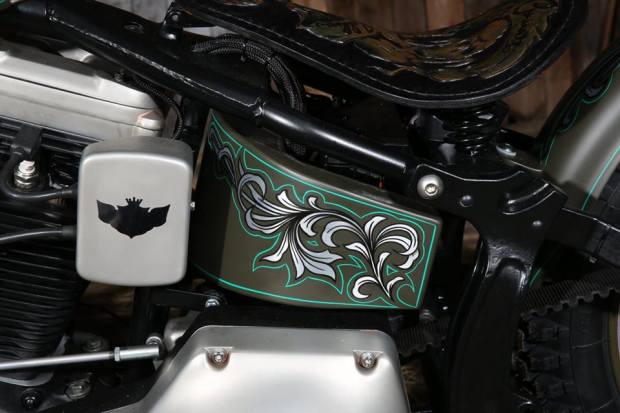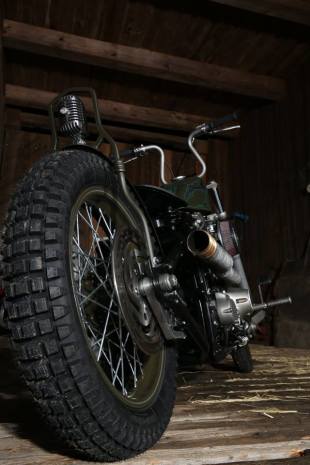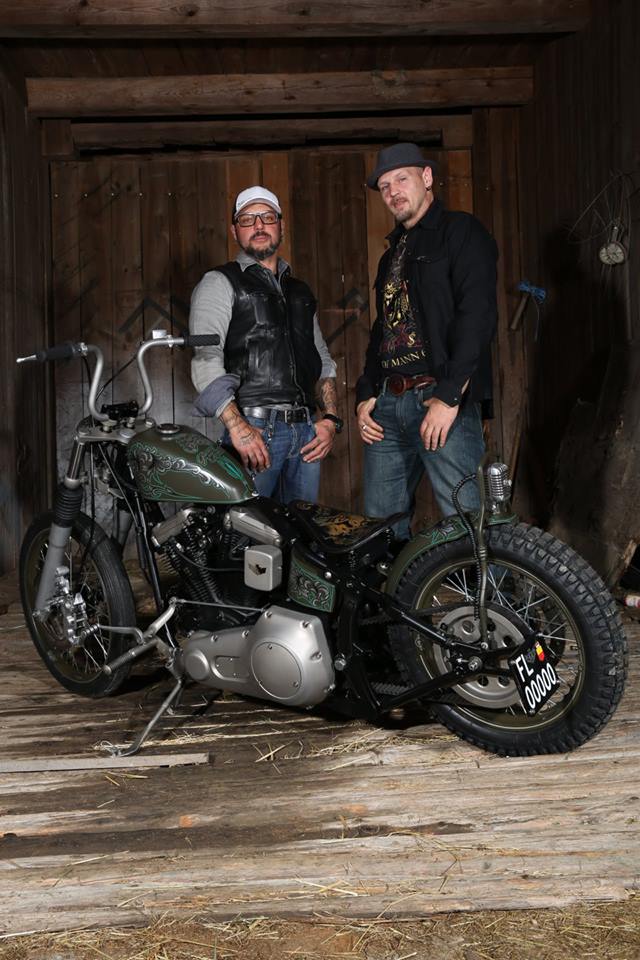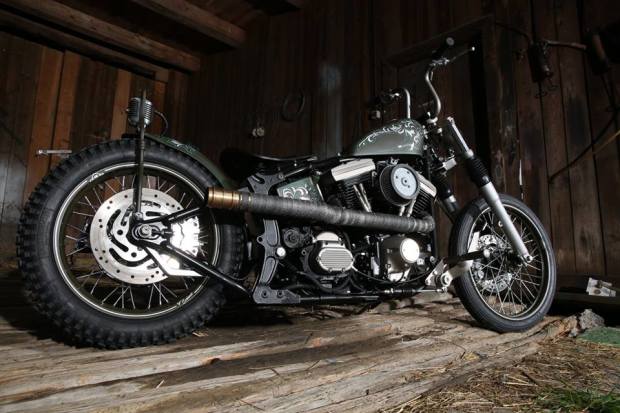 Blog Bobber Foto Kustom Kulture Mondo Kustom Moto Special Bobber Garage, Harley Softail, Jimmy Cornett