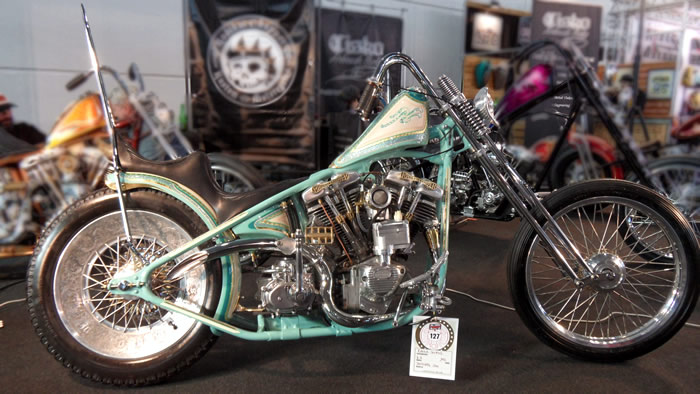 Ragazzi si è appena concluso il Motor Bike Expo 2018, grande successo di pubblico e moto presenti e come ogni anno sono stati eletti i vincitori e premiati i migliori customizer di quest'anno.
Qui vediamo la bellissima Angel Dust un Chopper old style realizzato da Radikal Chopper che ha vinto il Best of Show del Motor Bike Expo 2018 a Verona. Gran lavoro dei ragazzi di Radikal Chopper che ho potuto ammirare nei dettagli, assolutamente perfetta la verniciatura realizzata da Cisko Art e le cesellature sui cerchioni e sul motore, il cerchione posteriore è un'opera d'arte.
Anche il motore completamente rivisto e reso perfetto abbellito con pezzi cesellati o creati artigianalmente, bella la sella a doppia altezza tipica anni 70 con sissy bar alto. Ogni particolare è perfetto come potete vedere dalle foto sotto, giustissima l'assegnazione del premio.
English version: Boys has just concluded the Motor Bike Expo 2018, very big success of the public and motorcycles present and as every year has been elected the winners and awarded the best customizers of this year. Here we see the beautiful Angel Dust an old style Chopper made by Radikal Chopper who won the Best of Show of the Motor Bike Expo 2018 in Verona. Great work of the guys of Radikal Chopper that I have been able to admire in the details, absolutely perfect the painting realized by Cisko Art and the chiselling on the rims and on the engine, the posterior rim is a work of art. Even the engine completely revised and made perfect embellished with chiseled pieces or handcrafted, beautiful saddle double-height typical 70 years with high sissy bar. Every detail is perfect as you can see from the photos below, the awarding of the prize is absolutely right.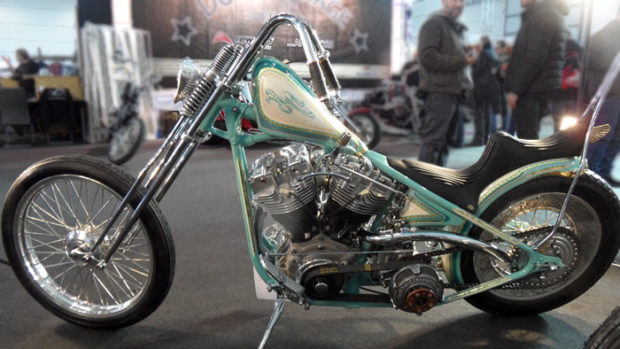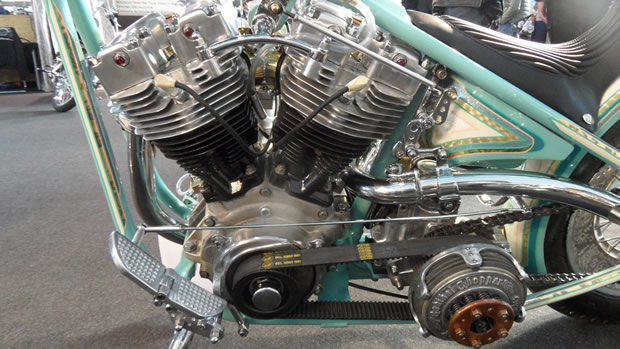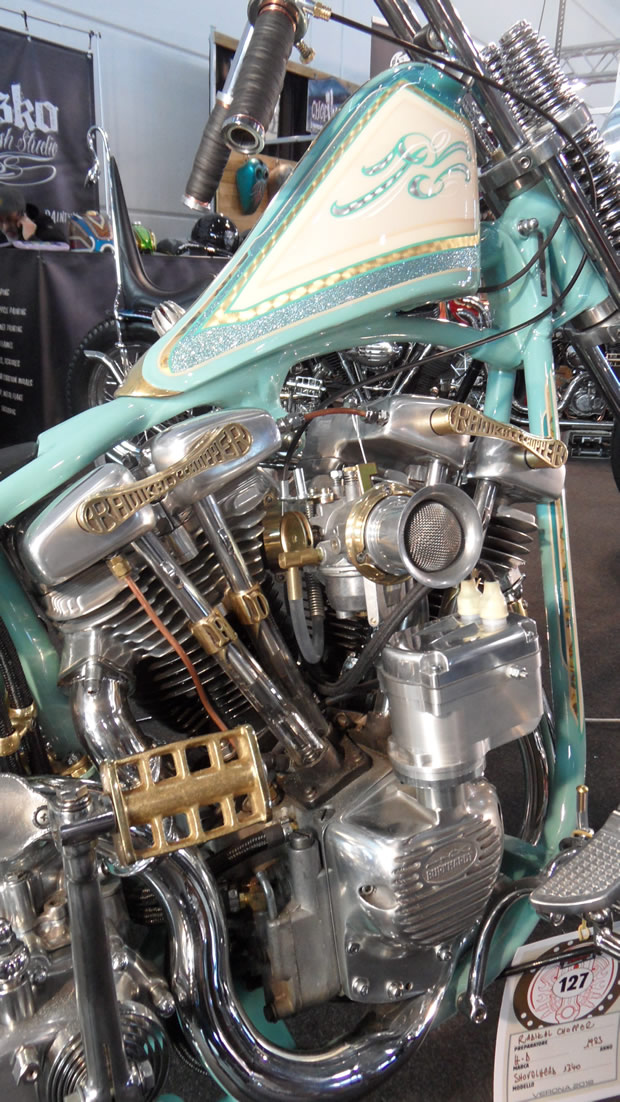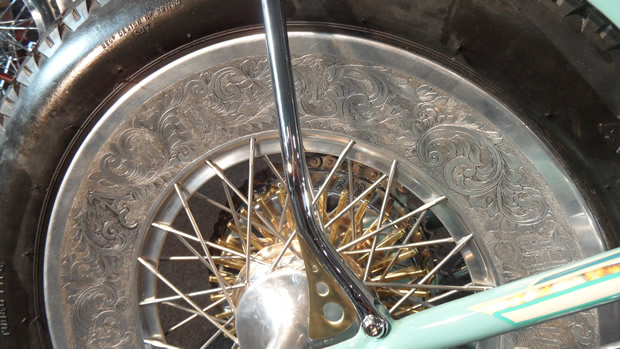 Blog Chopper Foto Harley Davidson Kustom Kulture Mondo Kustom Moto Special Angel Dust, chopper, cisko art, Motor Bike Expo 2018, Radikal Chopper, sissy bar, verona