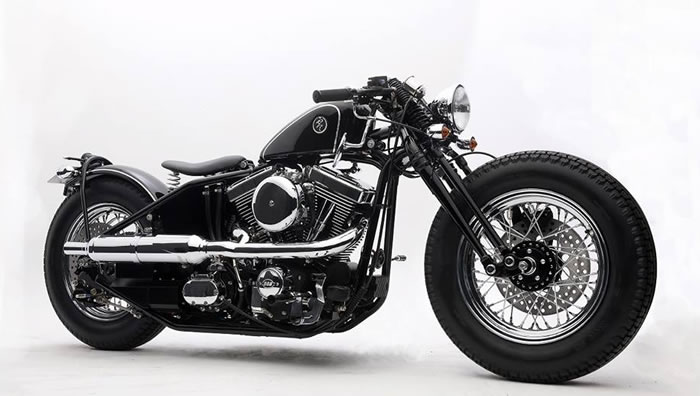 Dopo un po di tempo torno a presentarvi uno dei modelli della famosa casa produttrice americana ZERO Engineering fondata dal mitico Kimura. Inconfondibile la linea che identifica questa marca, ispirata dalla mente visionaria di Kimura che ha unito lo stile giapponese classico al culto della moto americana.
Abbiamo visto tutti i modelli prodotti dalla ZERO Engineering e oggi ammiriamo la nuova versione della type 5 uno dei modelli di punta, motore S&S 80 ci stile EVO, gran motore, carburatore Mikuni, e molti pezzi direttamente prodotti dalla Zero, come il famoso scarico cromato 2 in 1, gruppo del cambio a 5 rapporti, il mitico serbatoio stile peanut ogni dettaglio assolutamente old school.
Linea allungata e bassa, telaio rigido come vuole la tradizione e sella vintage a molle, stile Kimura puro che non cerca compromessi ma impone il suo stile unico.
English version: After some time I come to present one of the models of the famous American manufacturer ZERO Engineering founded by the legendary Kimura. Unmistakable line that identifies this brand, inspired by the visionary mind of Kimura which combined the classic Japanese style to the cult of the American motorcycle. We have seen all models produced by ZERO Engineering and today we admire the new of the type version 5 one of the top models, S & S engine 80 there EVO style, great engine, Mikuni carburetor, and many pieces directly produced by Zero, as the famous chrome exhaust 2 in 1, the gearbox 5-speed, the legendary style peanut tank every detail totally old school. elongated and low line, rigid chassis as tradition and saddle vintage soft, pure Kimura style that does not seek compromises but imposes its own unique style.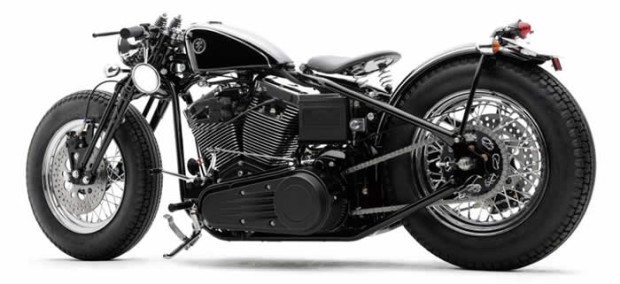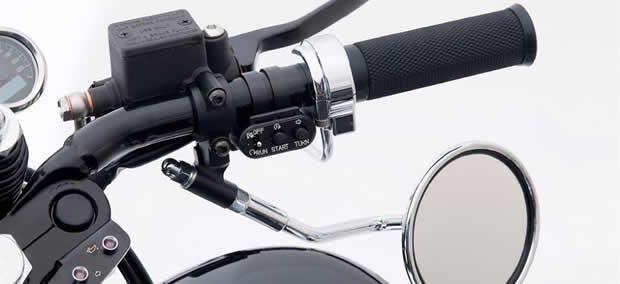 Blog Bobber Mondo Kustom Moto Prima pagina kimura, SHINYA KIMURA, Type 5, Zero engineering