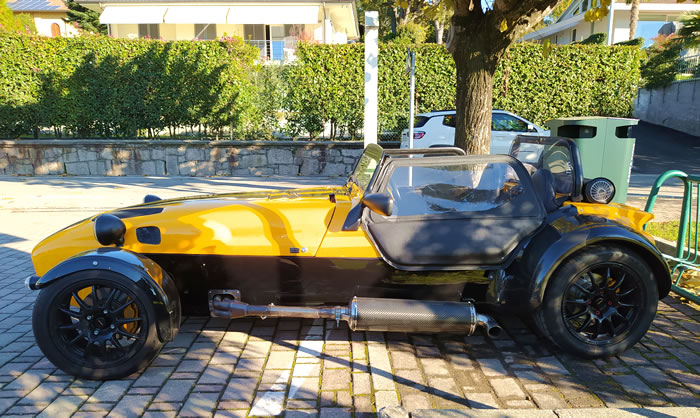 Westfield 1600 una macchina che non passa inosservata. Una coda corta ma spigolosa entra direttamente nell'abitacolo molto spartano, che si fonde poi con il lungo cofano. Nella parte anteriore, i fari rotondi, gli indicatori di direzione e l'intera sospensione delle ruote occupano l'estramità del cofano.
Come con un'auto di Formula 1, non c'è una copertura e si guida col cielo sulla testa, certo non è un'auto invernale, c'è solo un piccolo "telo" protettivo e fibra di vetro che protegge il conducente dalla strada dall'acqua e dai sassi lanciati dai pneumatici, un po la sensazione che si ha in moto. Anche tutto il resto della carrozzeria è realizzato in fibra di vetro colorata. Questo perchè a metà degli anni '80 scoppiò una controversia legale tra Caterham e Westfield, che possiede i diritti originali della Lotus 7 e nel corso di questa controversia, è stato deciso che Westfield non avrebbe mai avuto una carrozzeria in alluminio, com'è sulla vera Lotus 7, e uindi solo Caterham ha diritto a questo diritto.
Ma anche la fibra di vetro è leggera e dall'esterno non si nota alcuna differenza rispetto all'alluminio. Non ci sono paraurti urti e quindi in caso di piccolo urto, il materiale si frantuma facilmente quindi se vi capita di guidarla… massima attenzione!
English version: Westfield 1600 a machine that does not go unnoticed. A short but angular tail enters directly into the very spartan cockpit, which then merges with the long bonnet. At the front, round headlights, turn signals and the entire wheel suspension occupy the outer edge of the hood. As with a Formula 1 car, there is no cover and you drive with the sky over your head, certainly not a winter car, there is only a small protective "tarpaulin" and fiberglass that protects the driver from road from the water and the stones thrown by the tires, a bit of the feeling you get on a motorcycle. The rest of the body is also made of colored fiberglass. This is because in the mid-1980s a legal dispute broke out between Caterham and Westfield, who own the original rights to the Lotus 7 and in the course of this dispute, it was decided that Westfield would never have an aluminum body, as it is on the real Lotus 7, and therefore only Caterham is entitled to this right. But fiberglass is also light, and from the outside there is no difference to aluminum. There are no bumpers and therefore in the event of a small impact, the material shatters easily so if you happen to drive it … maximum attention!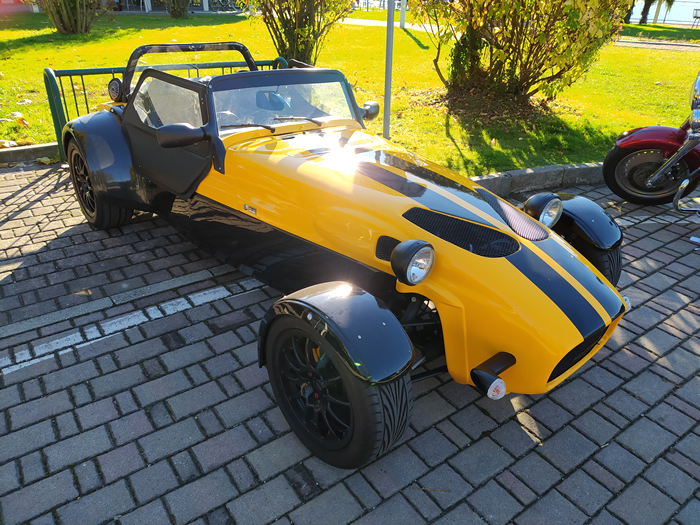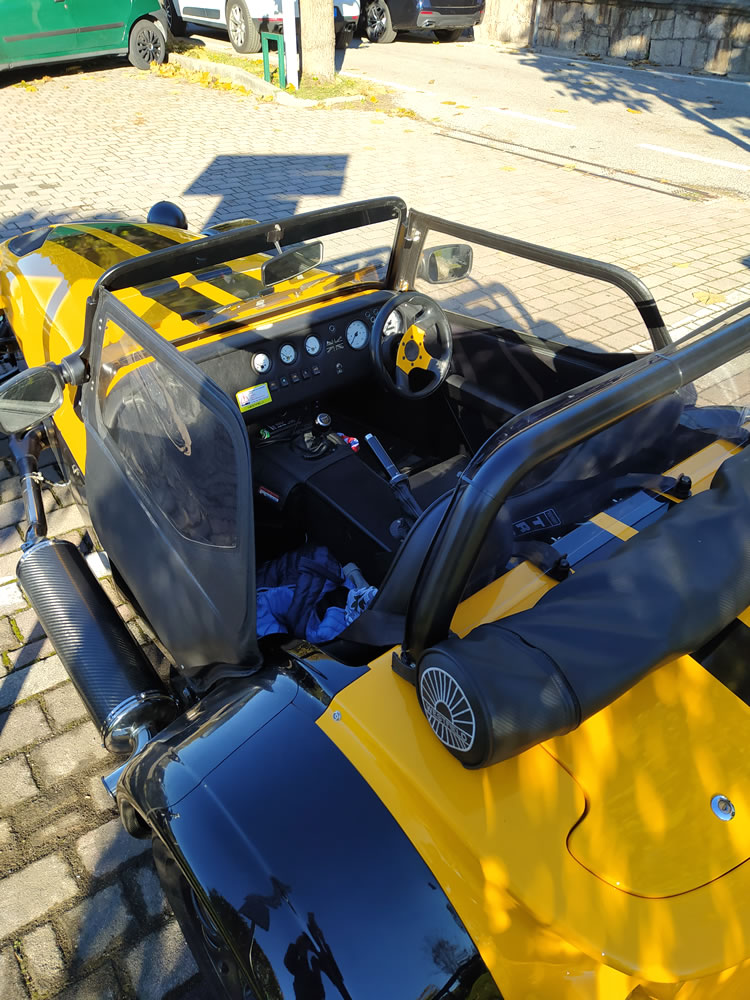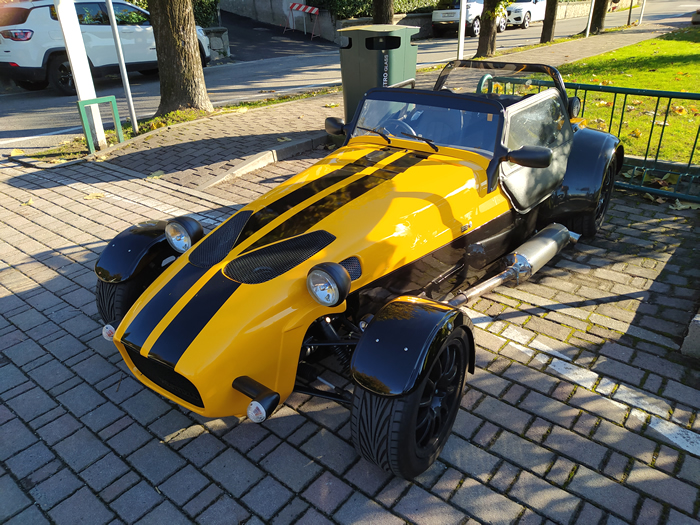 Auto Blog Dragster Foto Mondo Kustom Special 1600, cbrio, sportiva, Westfield