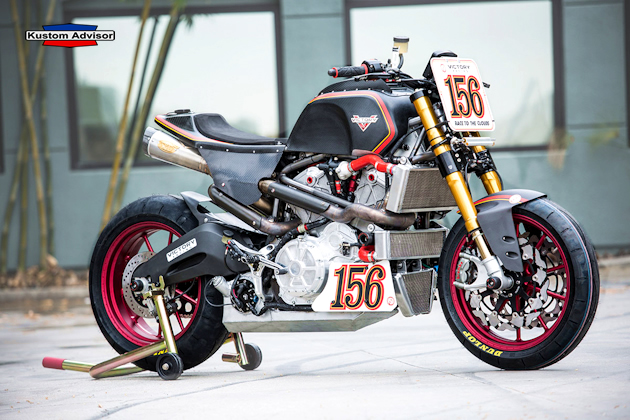 Come capita spesso quando si parla di progetti custom si finisce ad osservare dei lavori fatti dal solito Roland Sands, e anche qui ammiriamo un suo progetto realizzato assieme a Cycle World basato su una Victory.
Il progetto mira a realizzare una Roadster Racing con un motore realizzato dal centro ricerche Victory Minnesota, un motore spinto raffreddato a liquido, mentre Roland Sands ha progettato e costruito il telaio a culla e struttura della moto. La moto parteciperà il 28 iugno al Pike's Peak International Hill Climb, una corsa attiva dal 1916 la seconda corsa più antica assieme alla 500 miglia di Indianapolis. La Pike's Peak International Hill Climb consiste in un percorso misto di circa 20 km che viene ripetuto circa 156 volte veramente massacrante e per questo ci vuole una moto veloce ma resistente un vero bolide come la 156 che vediamo in queste foto!
English version: As often it happens when it comes to custom projects we end up watching the work done by the usual Roland Sands, and here we admire his project realized together with Cycle World based on a Victory. The project aims to build a Roadster Racing with an engine made by the research center Victory Minnesota, a motor driven liquid-cooled, while Roland Sands designed and built the cradle frame and structure of the bike. The bike will attend the UNE 28 to Pike's Peak International Hill Climb, a race active since 1916, the second oldest race along with the Indianapolis 500. The Pike's Peak International Hill Climb is a mixed route of about 20 km that is repeated about 156 times really exhausting and for this we need a fast bike but strong real fireball as the 156 that we see in these photos!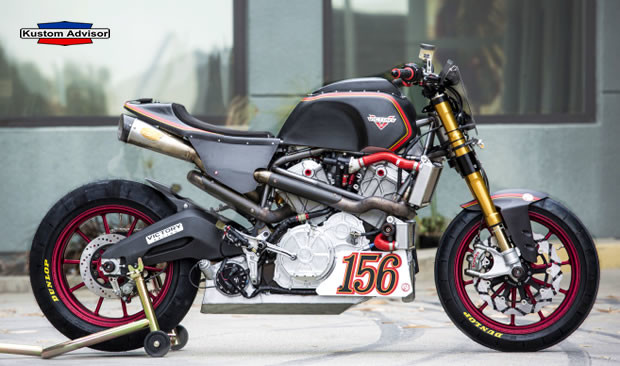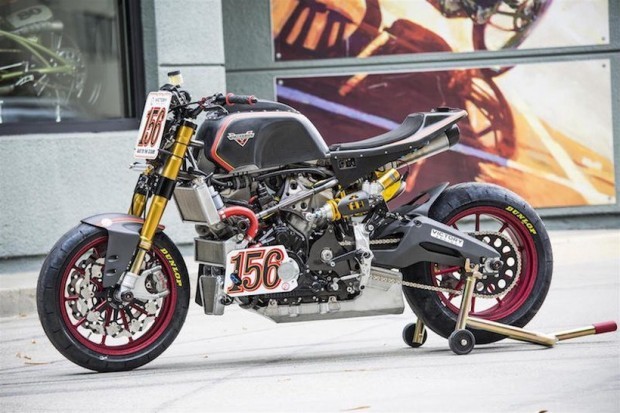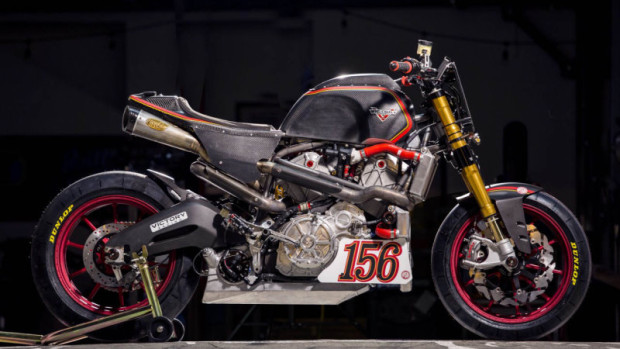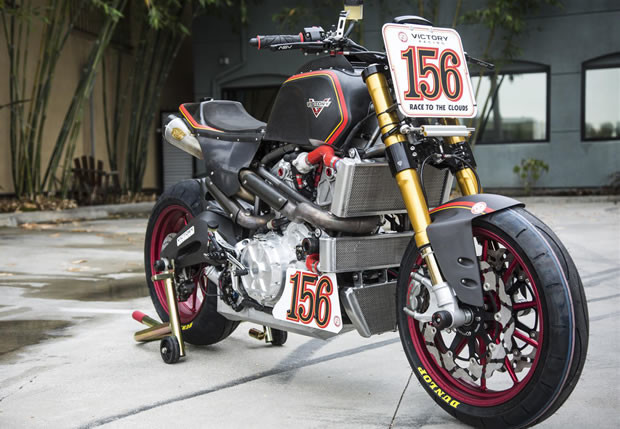 Blog Cafè Racer Moto Prima pagina Special Victory Pike's Peak International Hill Climb, Roland Sands Design, Victory 156 Hill Climber