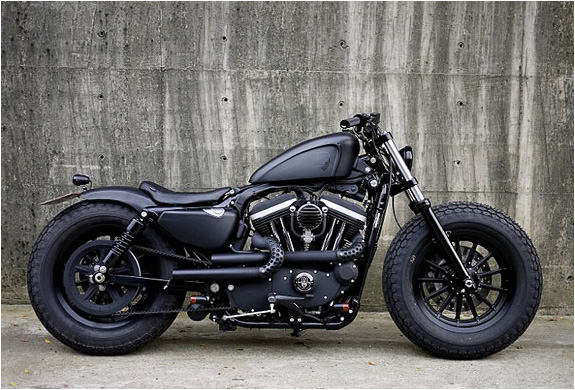 Vediamoci questa special su base Harley Davidson Sportster Iron del 2009 realizzata da ROUGH CRAFTS.
E' evidente al primo sguardo lo stile Rough Crafts, le modifiche non sono troppo invasive, parafango corto sul posteriore, scarichi sovrapporti e con terminale dritto questa volta neri diversamente dalle sue ultime special , motore sostanzialmente originale con qualche ritocco RSD come usa sempre fare, frecce piccole e posizionate in basso, sella artigianale realizzata da RC, serbatoio modificato con aletta laterale che ne segue la sagoma che è quasi una sua firma distintiva, piastre larghe con gommone anteriore che fa veramente molto bobber e colorazione nero opaco e all black su tutta la moto… Si può dire che da questa special inizia un po la sua vera carriera come customizer internazionale.
English version: Meet this special on the basis of the 2009 Harley Davidson Sportster Iron realized by ROUGH CRAFTS. It 'obvious at first glance Rough Crafts style, the changes are not too invasive, short on the rear fender, drains sovrapporti and terminal straight this time blacks unlike his last special, substantially original engine with some tweaking RSD as always used to do, small arrows and positioned at the bottom, saddle crafts made by RC, modified tank with flap side that follows the outline of which is almost its own distinctive signature, wide plates with dinghy front that gets really bobber and coloring matt black and all black on the whole the bike … We can say that this special will start his international career as a customizer.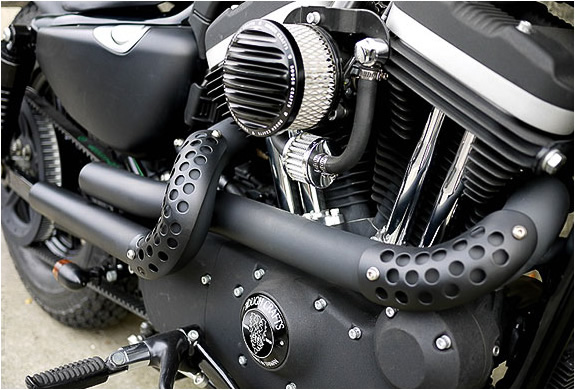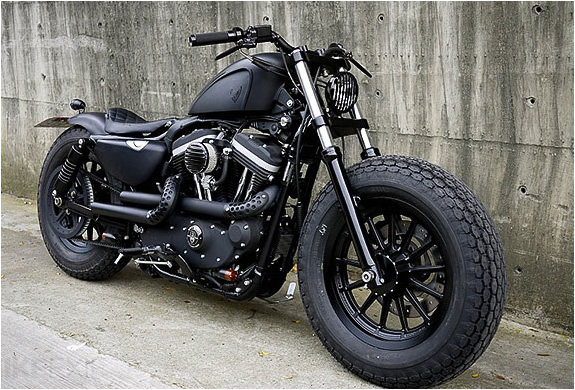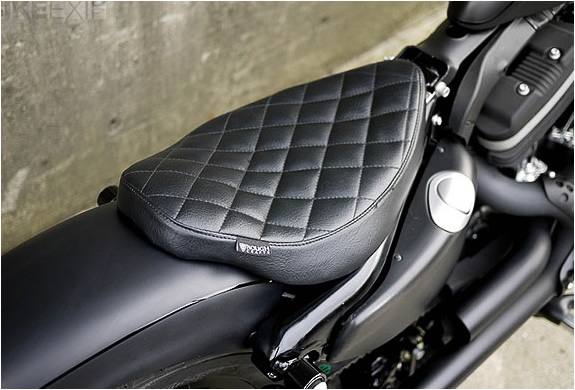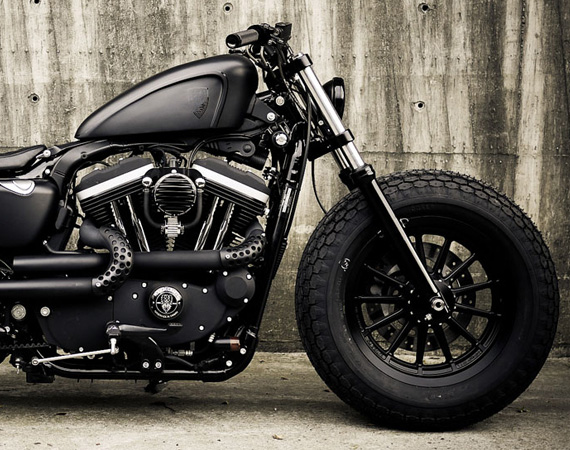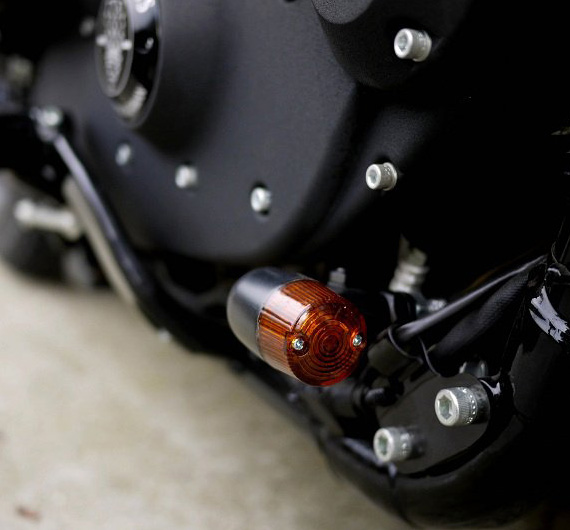 Blog Bobber Foto Harley Davidson Moto Special harley custom, Harley Davidson, harley sportster, Kustom bobber, kustom kulture, moto bobber, ROUGH CRAFTS, Sportster