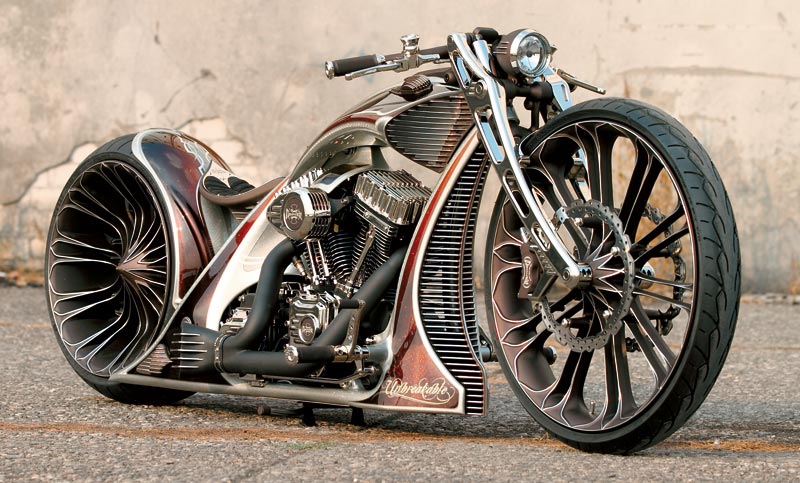 Facciamo anche oggi un salto al recente AMD Custom Show per analizzare uno dei grandi partecipanti, ammiriamo ThunderBike con la sua "Unbreakable"
La linea rispecchia chiaramente lo stile Thunderbike delle ultime creazioni che il costruttore Tedesco ci ha abituato a vedere. Linea fantastica e cura dei dettagli quasi maniacale, il frontale ricorda il muso di una balena con quella finitura a griglia orizzontale che fa un ottimo effetto. La moto è snella e da l'idea di leggerezza e praticità, ovviamente la guida è molto low e il motore potente è un Screamin Eagle da 110. Tanti i pezzi realizzati direttamente dal costruttore tedesco, riconosciamo i cerchi, bellissimi e curatissimi come vediamo nelle foto sotto fa un effetto grandioso, così come la forcella di sua concezione già sperimentata.
Cambio HD a 6 rapporti, primaria a cinghia scoperta, freni Thunderbike con il posteriore perimetrale che sta benissimo su questi modelli. Gomme Metzeler da 120 sull'anteriore e 260 al posteriore.
Nel complesso una moto veramente bella, peccato non sia arrivata sul podio…
English version: We also now a jump to recent AMD Custom Show to analyze one of the major participants, we admire Thunderbike with its "Unbreakable". The line clearly reflects the style of the latest creations Thunderbike that the German manufacturer has accustomed us to see. Fantastic line and almost obsessive attention to detail, the front reminds the snout of a whale with that finish horizontal grid that does a very good effect. The bike is lean and the idea of ​​lightness and practicality, obviously driving is very low and the engine is a powerful Screamin Eagle 110. Many parts made directly from the German manufacturer, we recognize circles, beautiful and manicured as we see in photo below does a great effect, as well as the fork of his concept has already been tried. HD 6-speed gearbox, primary open belt drives, brakes Thunderbike with the rear perimeter is well on these models. Metzeler tires from 120 to 260 on the front and rear. Overall a really nice bike, sin did not arrive on the podium.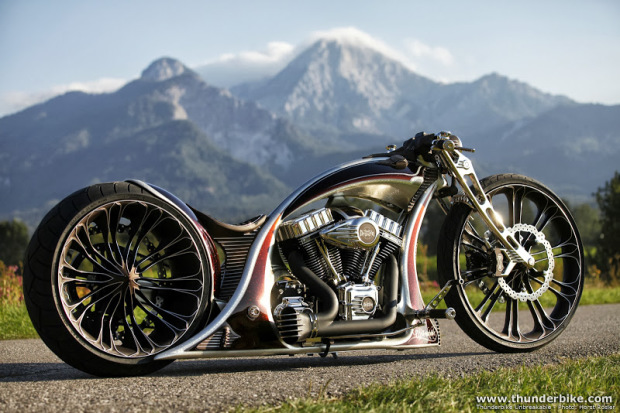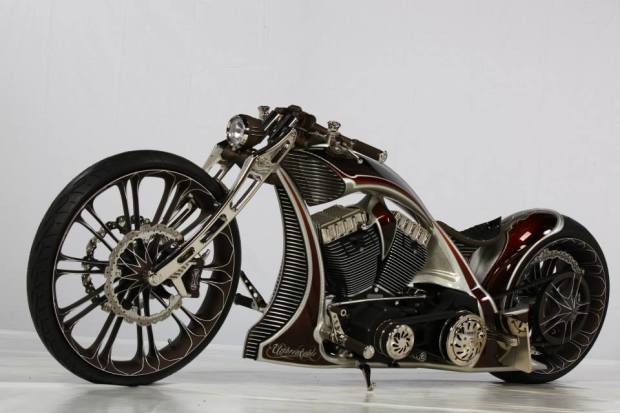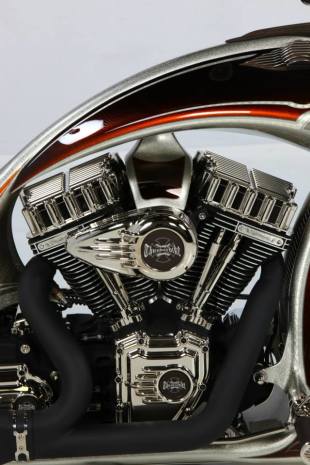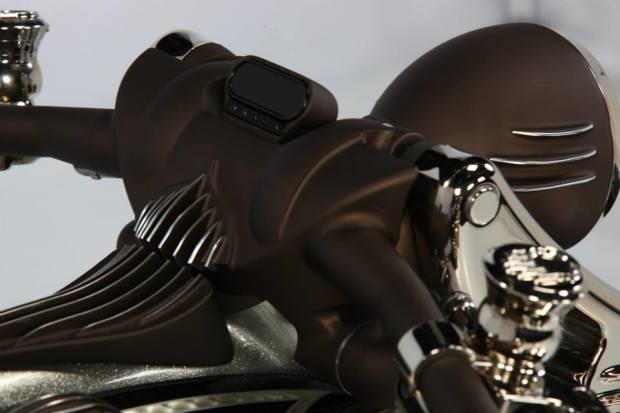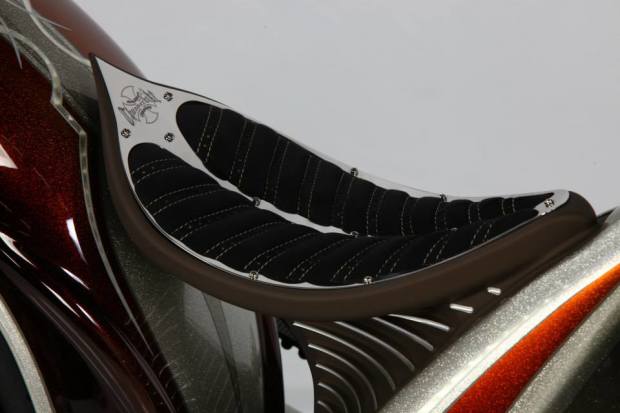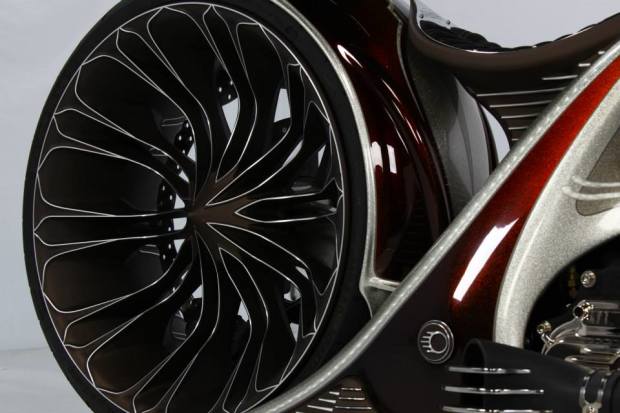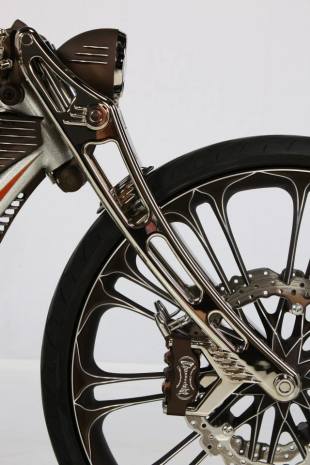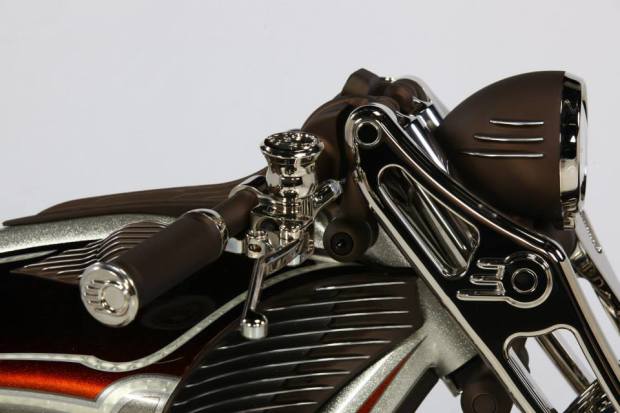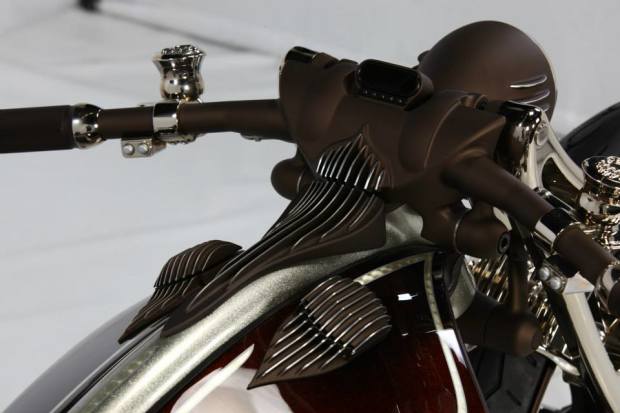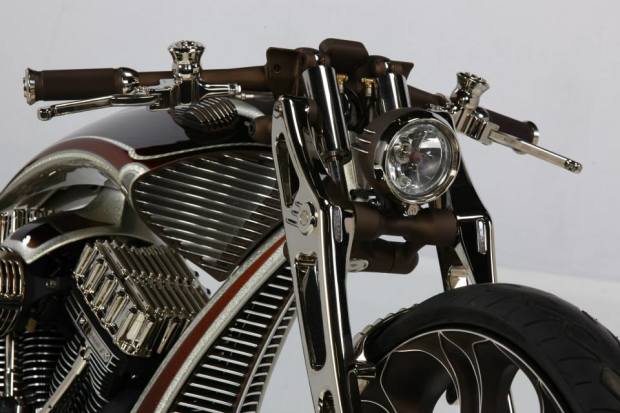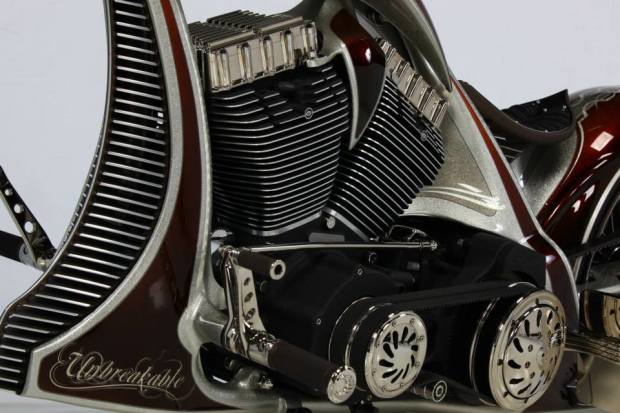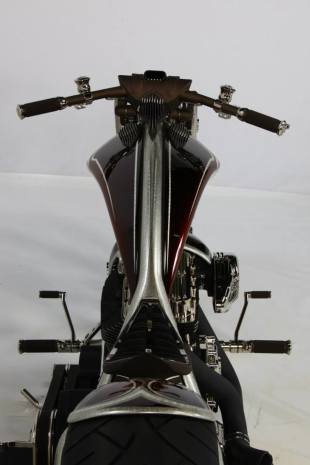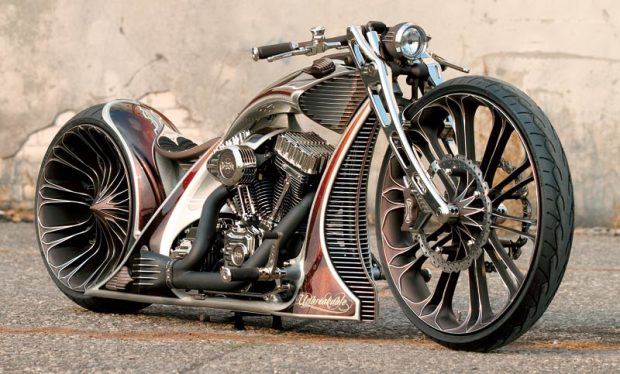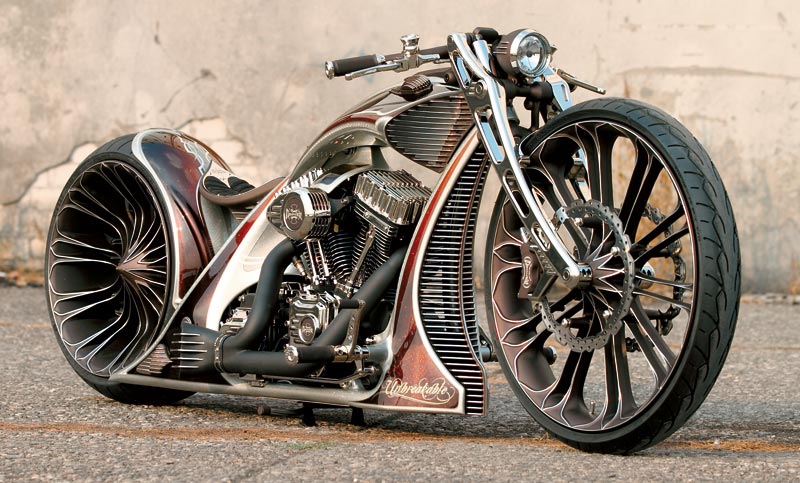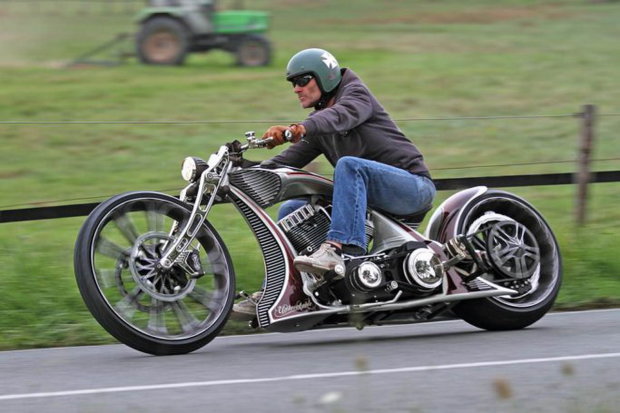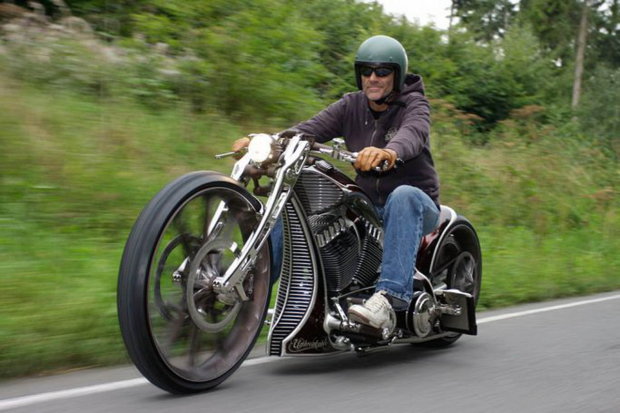 Blog Bobber Chopper Mondo Kustom Moto Prima pagina Special AMD Custom Show 2014, ThunderBike Unbreakable