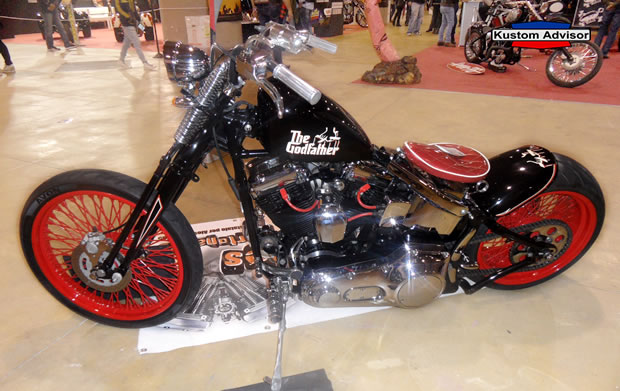 Il famoso film di Francis Ford Coppola ha ispirato tantissimi artisti in vari settori e tra tutti questi artisti vediamo qui l'opera realizzata da El Gringo che ha dedicato un mitico Evo 1340 alla famigerata saga.
The GodFather è il nome che ha dato alle sua special, completamente nera e cromo su base Softail, con il mitico logo ben in evidenza sul serbatoio Peanut.
Una Springer troneggia sull'anteriore e oltre alla sella rossa, e cerchi a 80 raggi anch'essi rossi (forse un po troppo sgargianti), vediamo un ottimo lavoro di pinstriping rosso e oro che dà un tocco di classe e maggior coinvolgimento col periodo storico della famiglia Corleone.
English version: The famous film by Francis Ford Coppola has inspired many artists in various fields and between all these artists we see here the work by El Gringo who dedicated a mythical Ages 1340 the infamous saga. The GodFather is the name he gave to his special, completely black and chrome on a Softail, with the legendary logo well in evidence on the tank Peanut. A Springer dominates the front and over the red saddle, and circles to 80 rays also red, we see a very good job of pinstriping red and gold that gives a touch of class and greater involvement with the historical period of the Corleone family.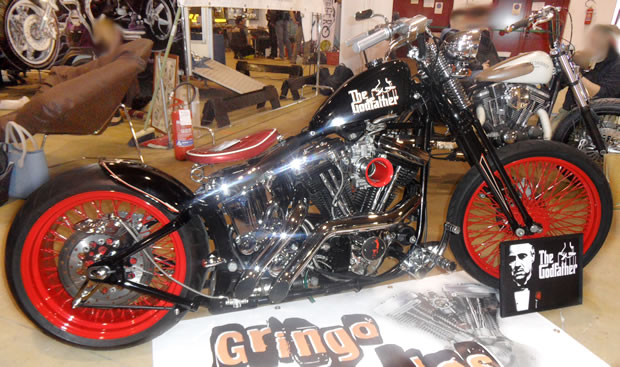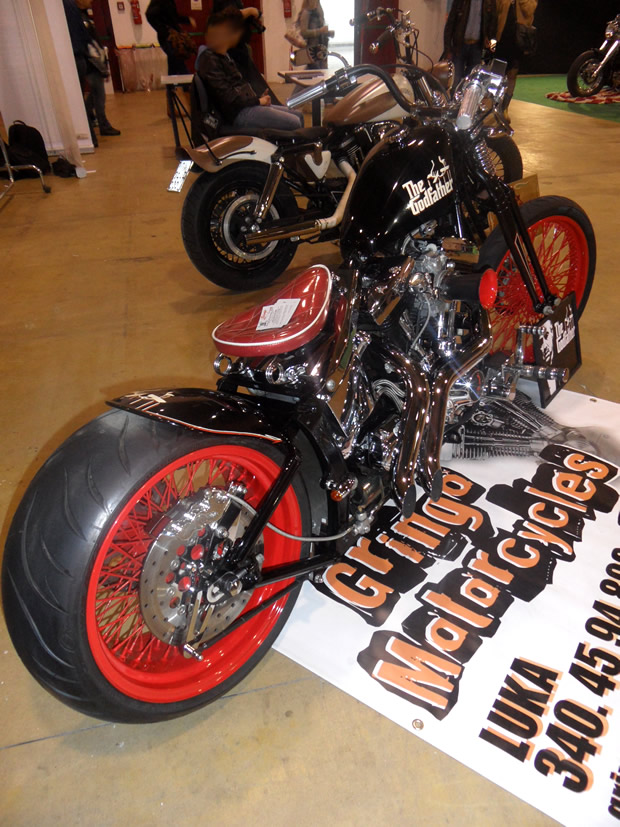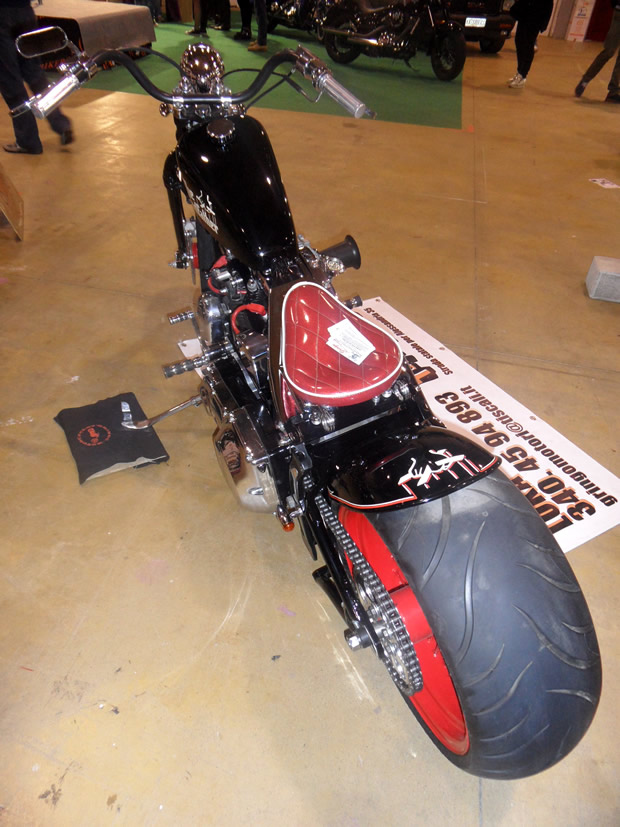 Blog Chopper Foto Harley Davidson Mondo Kustom Moto Special El Gringo, the godfather