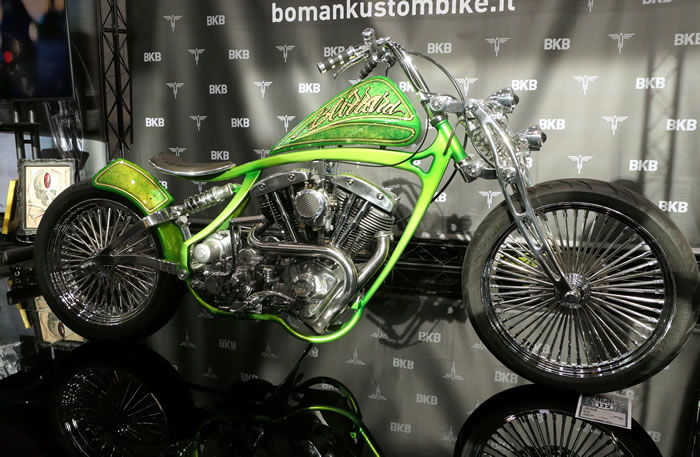 Grande afflusso di pubblico quest'anno al Motor Bike Expo, tanti appassionati che hanno potuto ammirare splendide moto e special di qualità.
Tra le varie proposte esposte nei vari stand particolare attenzione va alla "The Blizzard" (la tormenta), studiata e realizzata da Boman Kustom Bike su base Harley-Davidson Shovelhead 1200.
Lavoro di gran classe e curata nei minimi dettagli questa special si fa veramente apprezzare in ogni dettaglio, in particolare il telaio, la forcella anteriore e comune la cura in generale. Dopo la vittoria dello scorso anno alla fiera MBE di Verona la Boman Kustom Bike si è avventurata in un'altro progetto e come abbiamo visto ha fatto centro.
English version: Many bikers this year at the Motor Bike Expo 2020, many enthusiasts who were able to admire splendid motorcycles and quality specials. Among the various proposals on display in the various stands, particular attention goes to "The Blizzard" (the blizzard), designed and built by Boman Kustom Bike on a Harley-Davidson Shovelhead 1200 base. Classy work and attention to the smallest details, this special is truly made appreciate in every detail, in particular the frame, the front fork and common care in general. After last year's victory at the MBE fair in Verona, the Boman Kustom Bike has ventured into another project and as we have seen it has hit the mark.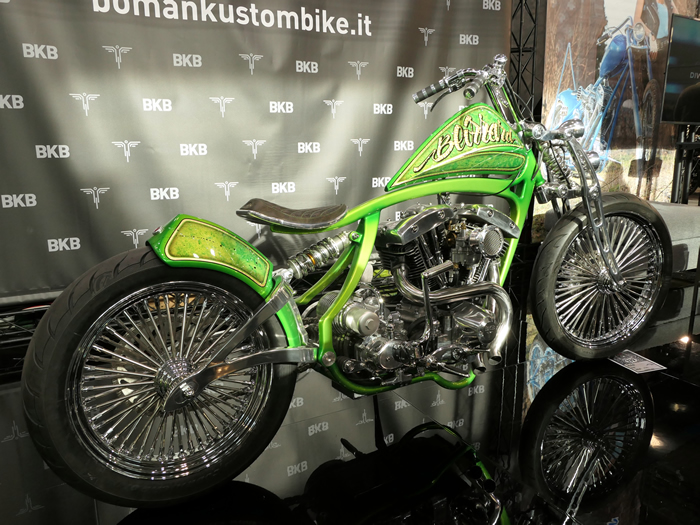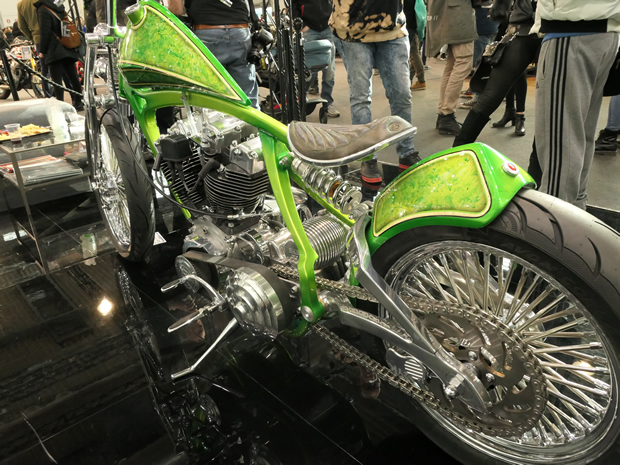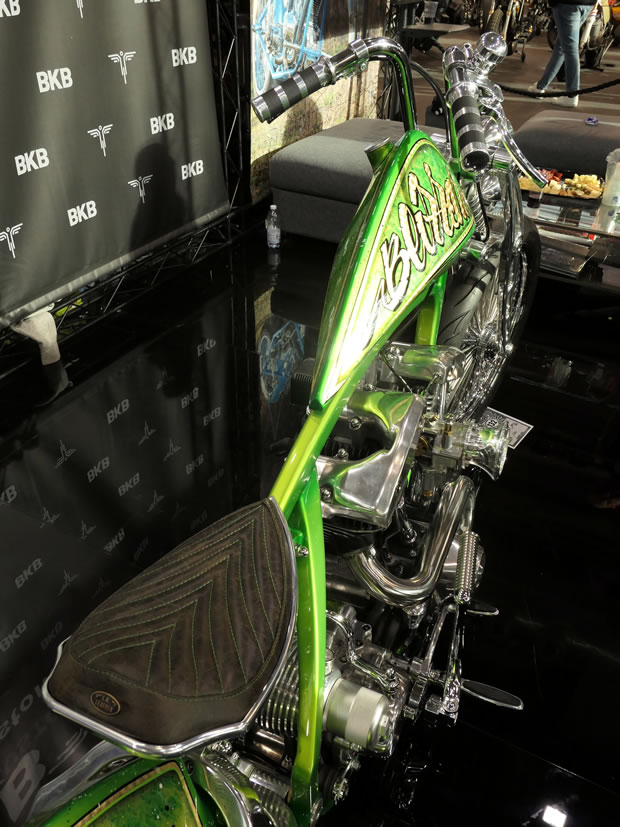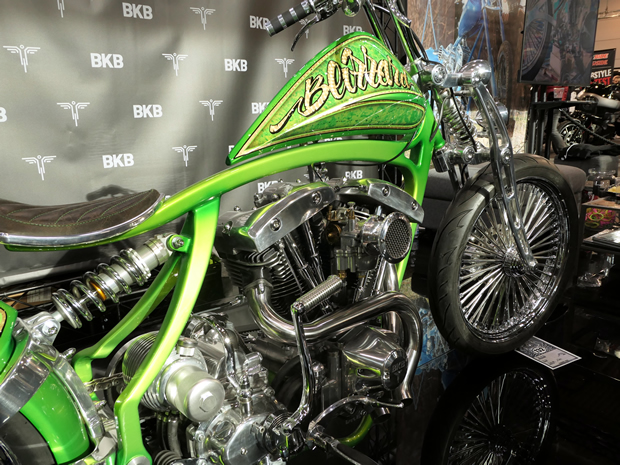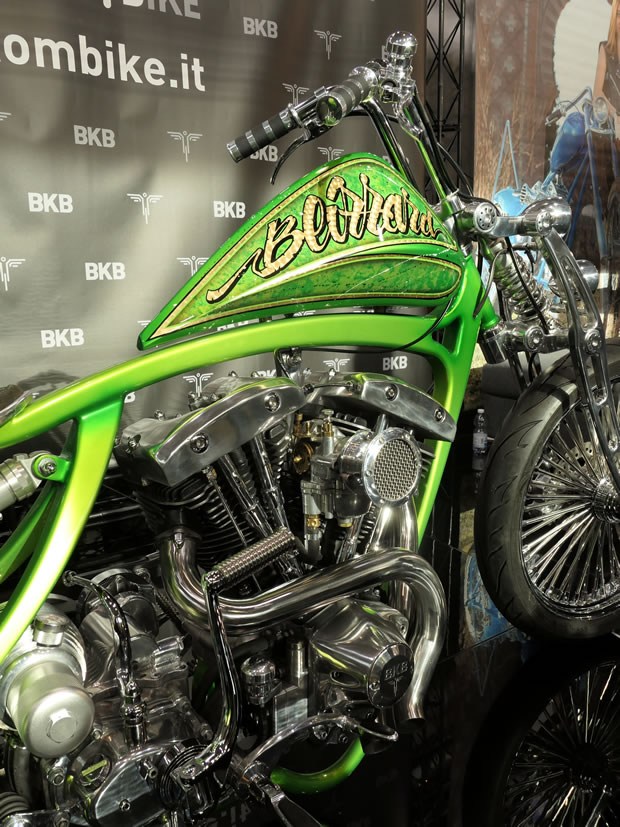 Blog Bobber Evento Foto Harley Davidson Kustom Kulture Mondo Kustom Moto Special 1200, 2020, BKB, Boman Custom Bike, Harley-Davidson, motor bike expò, shovelhead, The Blizzard