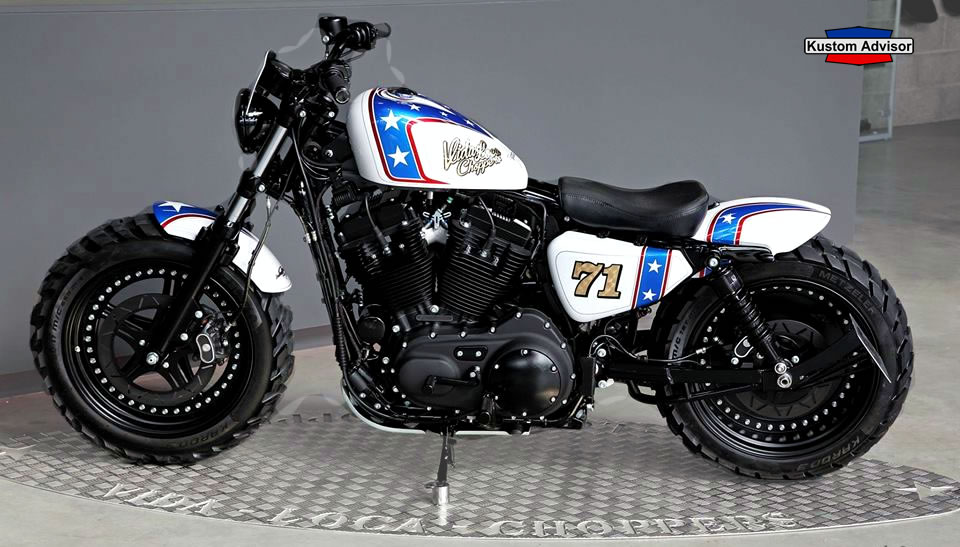 Dalla Svizzera questo Sporty sapientemente modificato in stile Scrambler estremo con gommoni adatti alla sabbia e stelle americane.
Sicuramente vistoso e che non farà impazzire gli amanti dello stile vintage, questo moderno Scrambler su base Sportster, telaio accorciato dietro per alloggiare il parafango corto e il cerchio largo con gomma tassellata, anche sul davanti stessa gomma Metzeler Karoo 9 con le quali si va comodi anche su sabbia, anche se di fatto l'altezza della moto è restata invariata cioè bassa quindi si rischia l'insabbiamento molto facilmente. Messo un paracolpi sotto e la colorazione è molto americaneggiante con quel bianco, blu e rosso, stellato quanto basta per rievocalo lo stile festaiolo made in USA.
English version: From Switzerland this Sporty style Scrambler with extreme rafts suitable to sand and American stars. Flashy and definitely will not do crazy lovers of vintage style, this modern Scrambler on a Sportster, shortened chassis behind the fender to stay short and wide circle with rubber tessellated, also on the same front tire Metzeler Karoo 9 with which you are comfortable also on the sand, although in fact the height of the bike remained unchanged ie low then you risk the cover-up very easily. Put a bumper under and coloring is very American-with that white, blue and red, starry enough to rievocalo style partying made in the USA.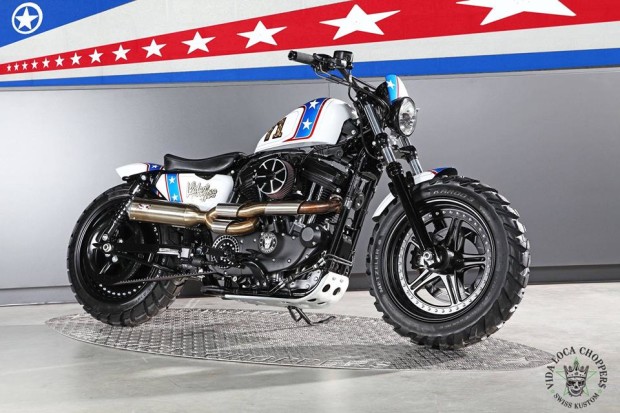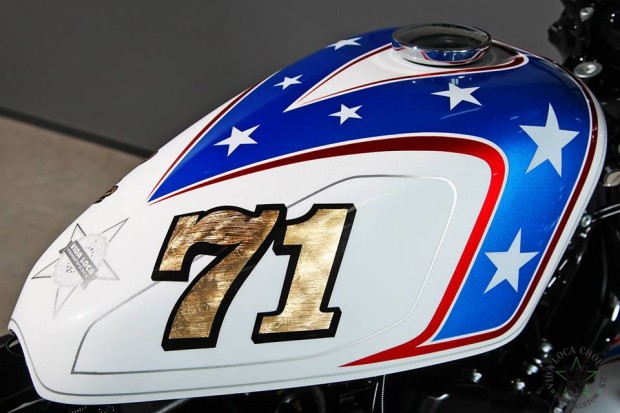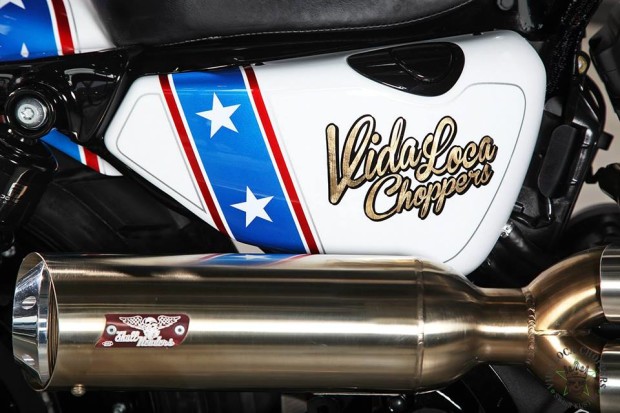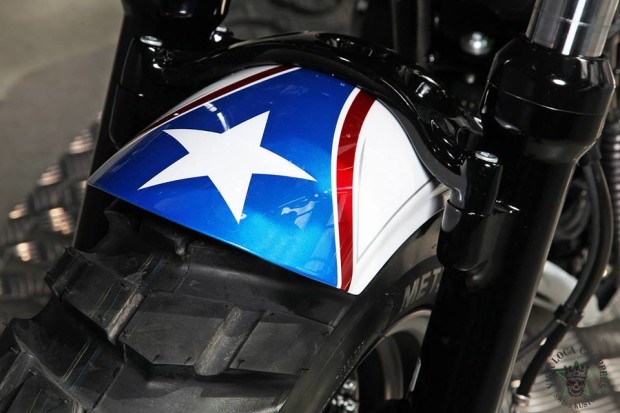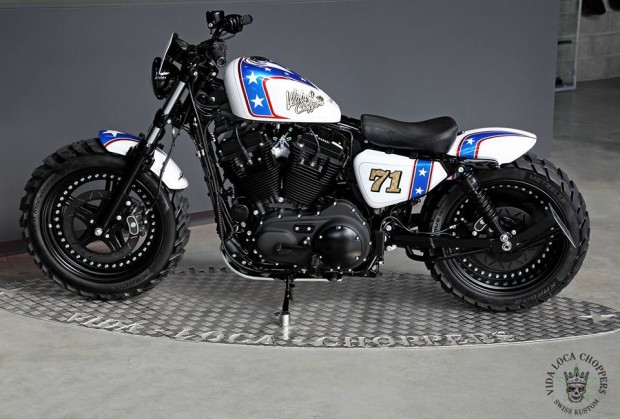 Blog Foto Harley Davidson Moto Scrambler Sportster Scrambler, Vida Loca Choppers