Molto bello questo Sportster Racing omaggio alla STP realizzato dai ragazzi di Viky Bikers.
Sia nei colori sia nel marchio che riporta, ricorda chiaramente la famosa casa produttrice di prodotti speciali per motori e mondo racing.
Manubrio stile hollywood che dà sempre un tocco di classe alle custom, scarichi artigianali neri, strumentazione spostata a sinistra del serbatoio, colorazione racing STP e mascherina con numero 43 spesso usata dai ragazzi di Viky Custom per le loro special, tutto cio da a questo sporster un aspetto più sportivo, mantenendo comunque lo stile classico del modello più famoso HD.
English version: Very beautiful this tribute to STP Racing Sportster made by the guys at Viky Bikers. Both in color and in the brand that shows, clearly remembers the famous manufacturer of special products for engines and racing world. Hollywood style handlebars which always gives a touch of class to the custom, drains craft blacks, instrumentation shifted to the left tank, racing colors STP and mask with the number 43 frequently used by the children of Viky Custom for their special, everything from this Sporster a sportier appearance, while maintaining the classic style of the most famous model HD.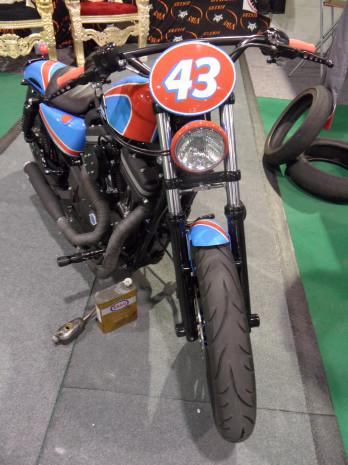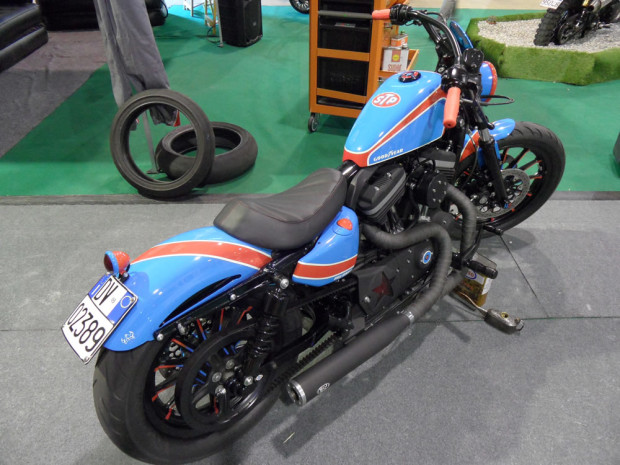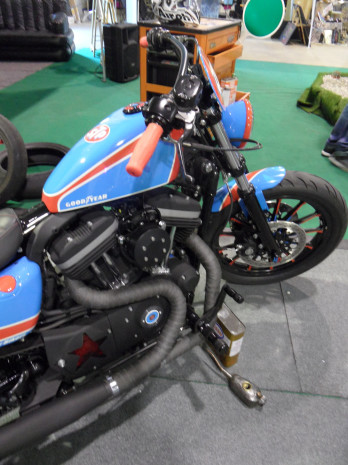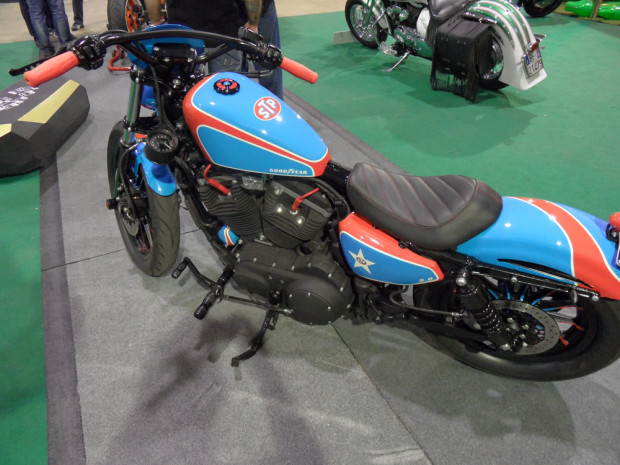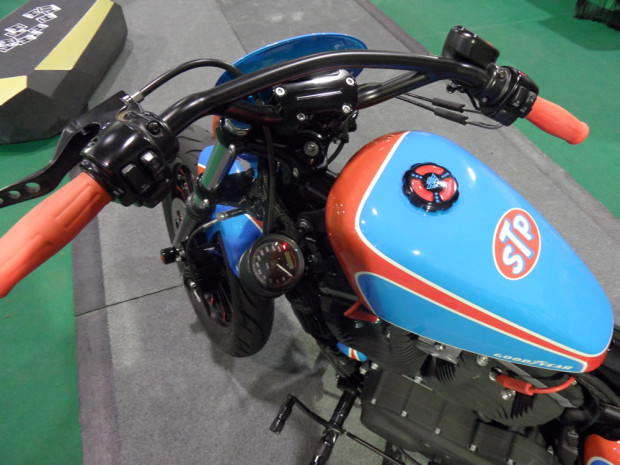 Blog Bobber Foto Harley Davidson Mondo Kustom Moto Special Sportster racing, stp, Viky Bikers