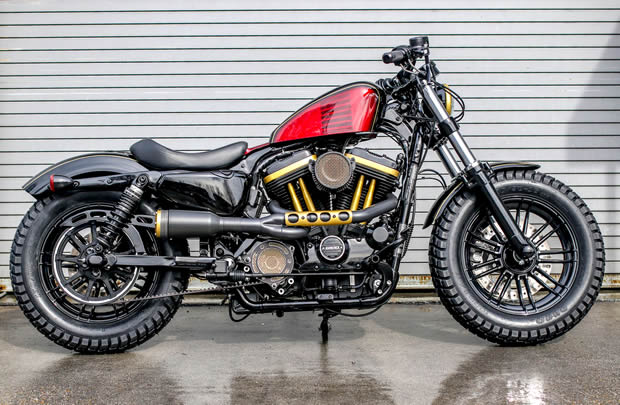 La battaglia dei Re di cui vi ho parlato nei giorni scorsi ovviamente è molto accesa anche nella patria Harley Davidson. Qui partecipano circa 64 customizer che hanno presentato le loro special su base Sportster ognuna con le sue caratteristiche particolari.
Non ha caso è stata scelta una Sporty come base di partenza, da sempre è il modello più venduto e più personalizzabile in ogni genere stilistico. Mesi di lavoro alle spalle per arrivare al risultato finale che hanno presentato al The Battle of the Kings, ci sono le eliminatorie che portaranno allo scontro finale, qui vediamo 4 modelli tra quelli più votati.
Come vediamo il lavoro non è da poco e gli stili scelti sono i più vari che hanno portato ad una trasformazione anche pesante del modello base comunque sempre ben riconoscibile anche sotto le nuove vesti.
English version: The Kings battle of which I spoke a few days ago of course is very well lit in the homeland Harley Davidson. Here participating about 64 customizer who presented their special on the basis Sportster each with its particular characteristics. It not if he was chosen as a Sporty base, has always been the best-selling model and customizable in every stylistic genre. Months of work behind to get the final result that presented at The Battle of the Kings, there are the preliminaries that portaranno final showdown, here we see 4 models among the top rated. As we see the work is not just and chosen styles are extremely varied, which led to a transformation of the basic model also heavy always recognizable even in the new guise.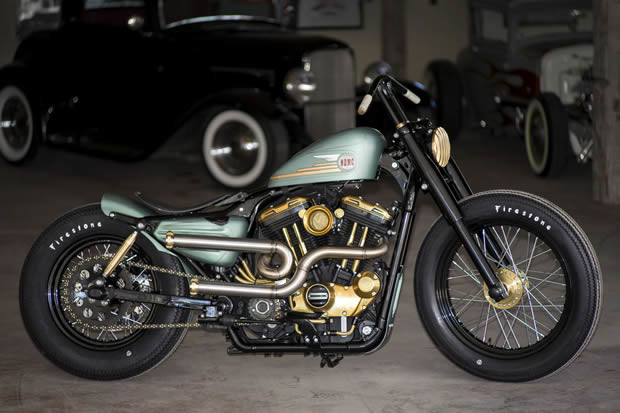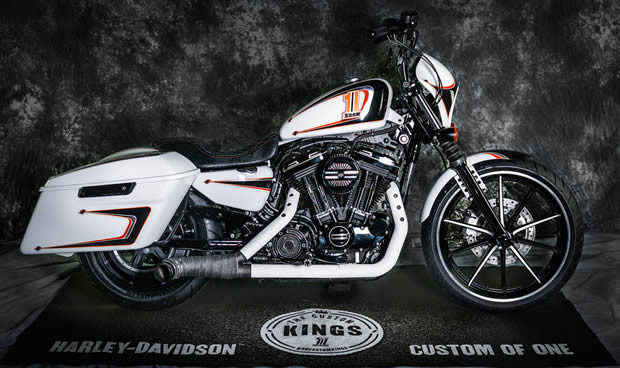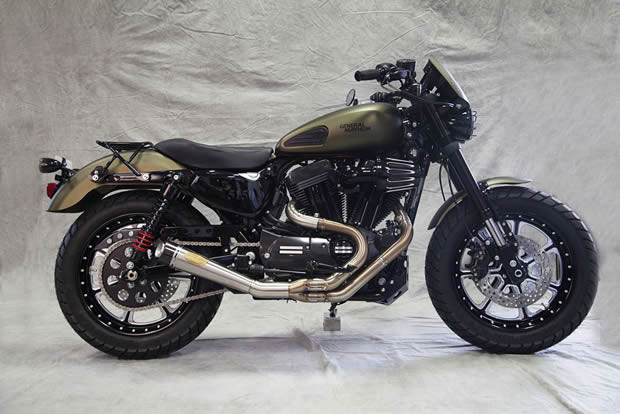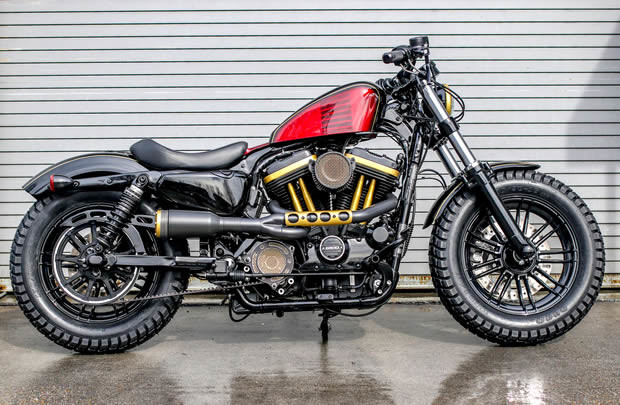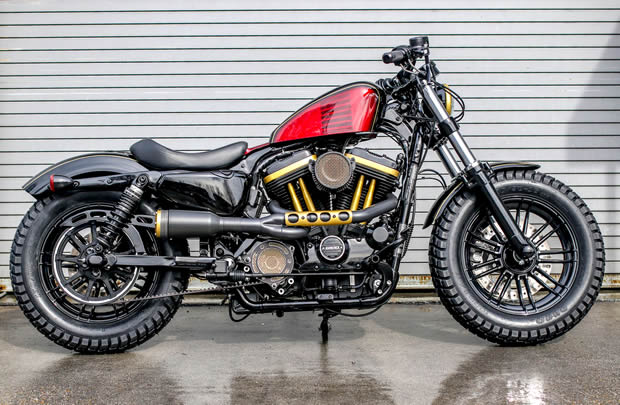 Bagger Blog Bobber Cafè Racer Harley Davidson Moto Prima pagina Scrambler Special Battle of the Kings, Harley Davidson, Sportster, sporty