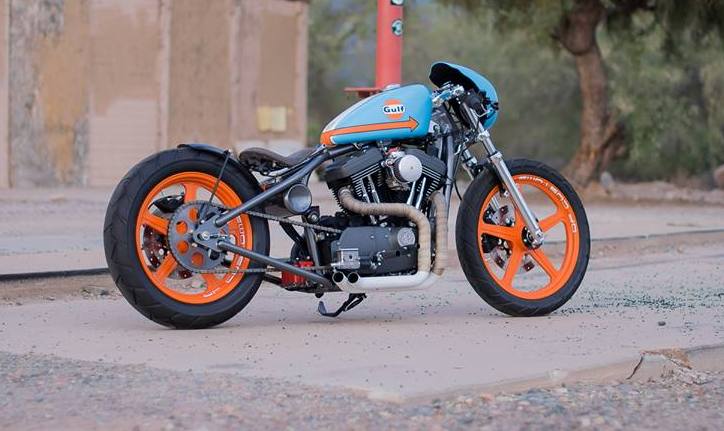 Vediamo in questa pagina la special realizzata per un biker di New York dai ragazzi di DP Custom su base Sportster improntando il lavoro in omaggio alla famosa azienda americana Gulf.
Abbiamo visto vari lavori dei ragazzi di DP Custom e ormai abbiamo imparato a riconoscere al volo il loro tocco, si basano spesso su modelli Sportster sia recenti che più datati come IronHead.
In questo caso hanno realizzato una versione cafe racer, su telaio rigido con sellino singolo come usano spesso, cerchi in lega arancione racing e cupolino numerato.
Il motore è stato ricoperto con cura con un prodotto che si usa solitamente per verniciare le armi da fuoco pesanti portato inoltre a 1250 cc con nuovi pistoni e cilindri della Revolution Performance, scarichi realizzati a mano, trasmissione a catena, batteria mini messa in basso della Ballistic Performance Components LLC, pedali e comandi minimale della Chainsikle, ovviamente semi-manubri da buona cafe racer e colorazione che fa molto racing anni 60 con logo Gulf.
English version: We see in this page especially designed for a rider to New York by the guys DP Custom Sportster-based mark on the work in homage to the famous American company Gulf. We have seen various jobs boys DP Custom and now we have learned to recognize the fly their touch, are often based on Sportster both recent and older as Ironhead. In this case they made a version cafe racer, on rigid frame with single seat as often use, alloy wheels and orange racing fairing numbered. The engine has been carefully covered with a product that is usually used to paint heavy firearms also led to 1250 cc with new pistons and cylinders of the Revolution Performance, drains handmade, chain drive, battery mini putting down the Ballistic Performance Components LLC, pedals and controls the minimal Chainsikle obviously semi-handlebars good cafe racer and coloring that is very racing 60 years with Gulf logo.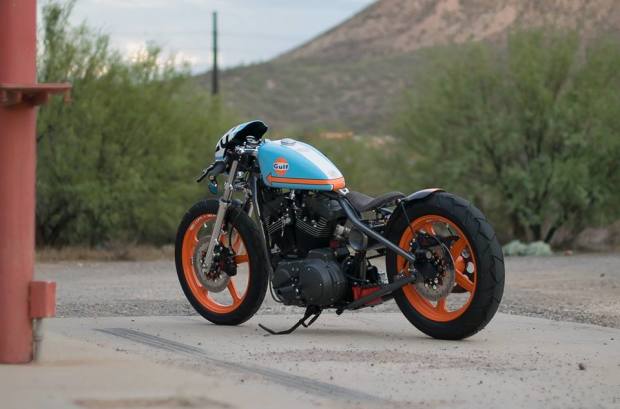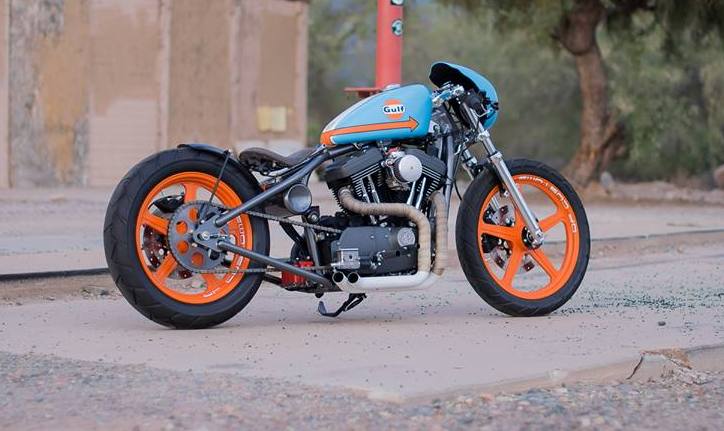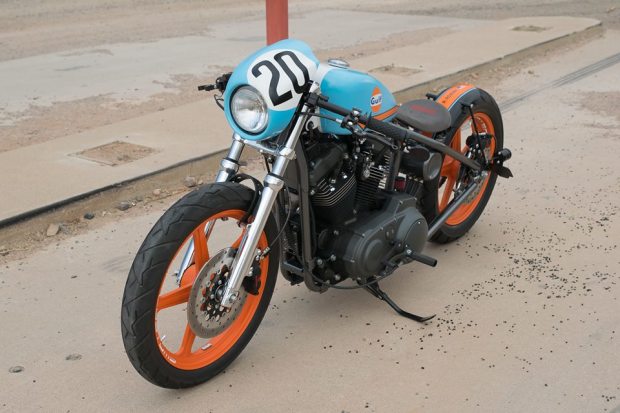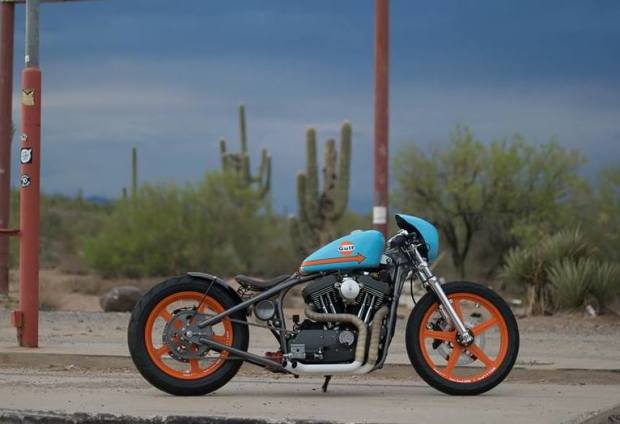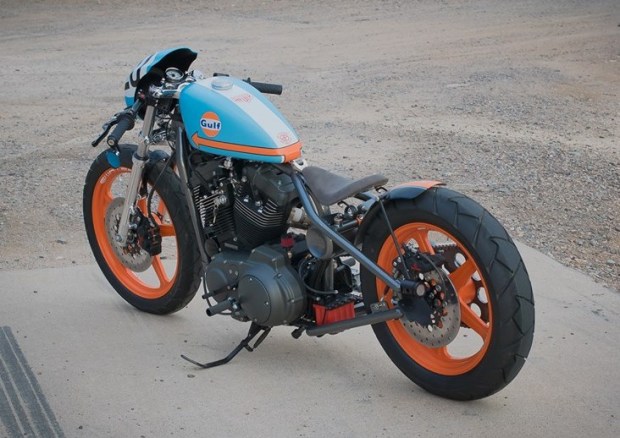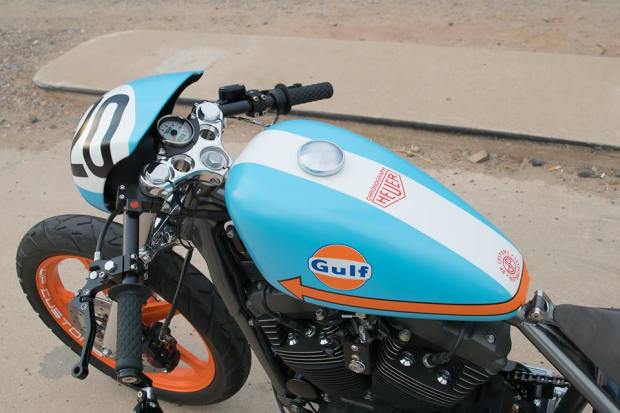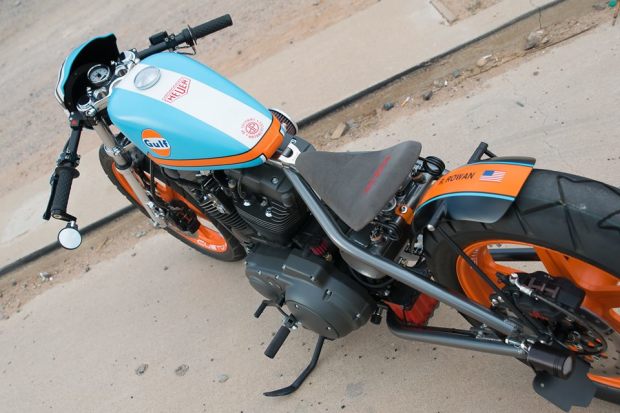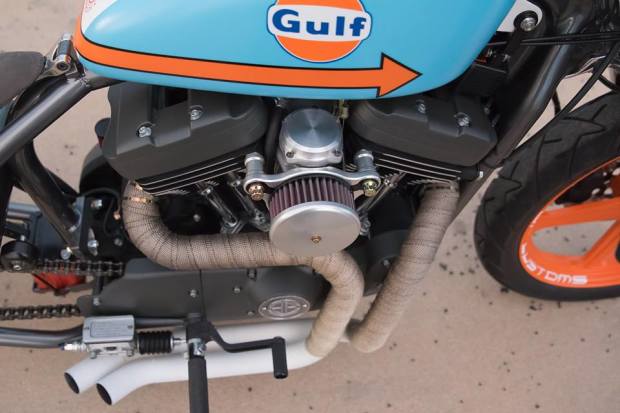 Blog Cafè Racer Foto Harley Davidson Mondo Kustom Moto Special DP Custom